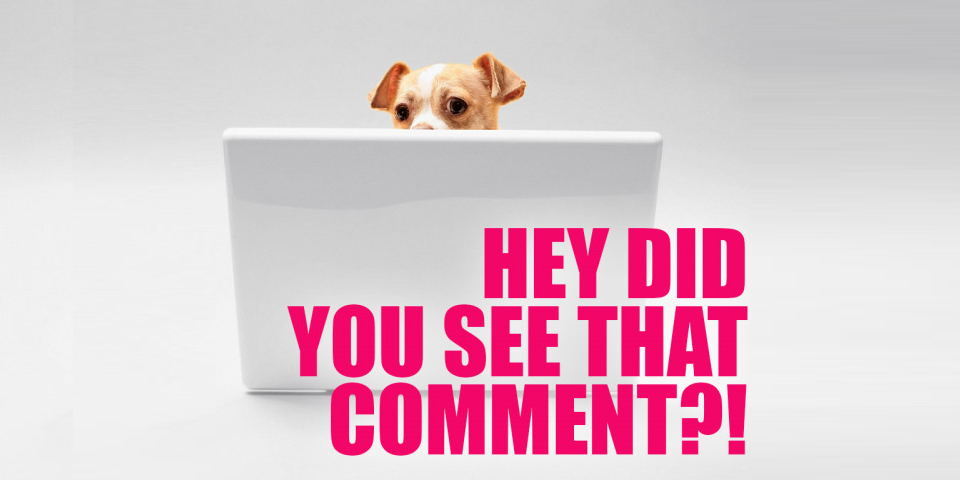 JUST KIDDING, I don't have a Spotify, but oh boi did I learn a lot on Twitter today – namely, how much of the queer community still listens to music by the cast of Glee! What a journey.
This week, Carolyn and Archie compiled a definitive list of the top 50 queer sex toys you'll need to get you (off) through this long, long winter.
Kayla wrote a gorgeous essay about superpowers for the Power Issue.
Valerie Anne reviewed Season of Love, this year's queer answer to the Hallmark Christmas "Classic."
Rachel wrote this perfect thing that knocked me on my ass, because of course she did.
The TV team wrote about their favorite and least-favorite characters on TV this year, and y'all had some thoughts about it.
This week's Foolish Child made me laugh out loud.
Jehan reviewed Queen and Slim, which left her wanting so much more.
And then there were your comments!
---
The Resemblance Award to Heather Hogan:
On NSFW Lesbosexy Sunday Is Not A Love Bomb:
The Ends In Y Award to rachel:

On "The L Wordwp_postsEpisode 305 "Lifelinewp_postsin Out-of-Context Screenshots:
The Wild Things Award to Mel:
On VOTE NOW! Bette Porter 2020? Davina Squeezed Past Denbo by One Vote in Round 3!
The WW Wow Award to Riese and Kayla:

On Toward an Applicable Theory of Just Not:
The Loosen Up Award to Michelle and Noodlesforever: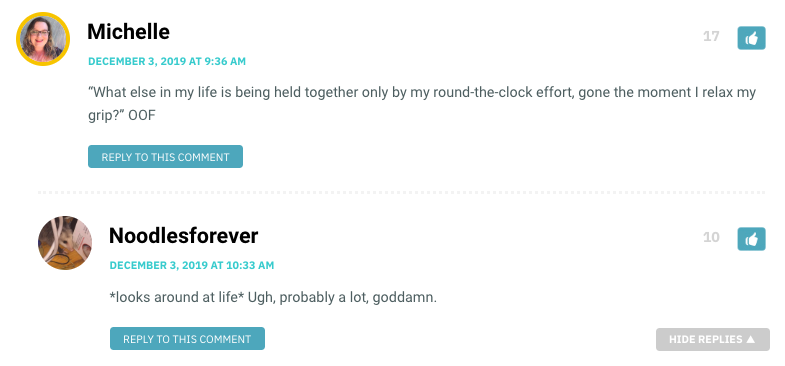 On No Filter: King Princess and Dana Fairbanks Had The Best Time at The L Word: Generation Q Premiere:
The Totinos Award to Carmen SanDiego and Chandra: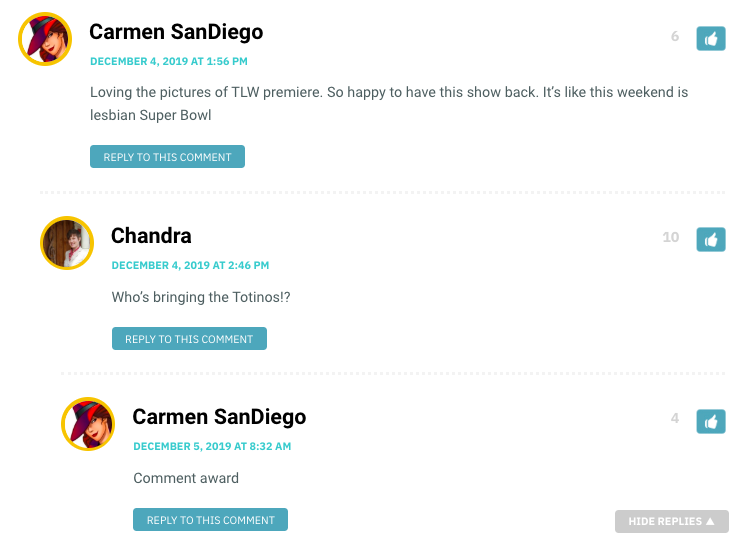 On Pop Culture Fix: DC's Gays Are Geared Up for Crisis on Infinite Earths:
The Big, Serious Processing Award to Mina:

And on Bette Porter 2020? The Final Vote!
The Power Suited Award to adunlap and Chandra: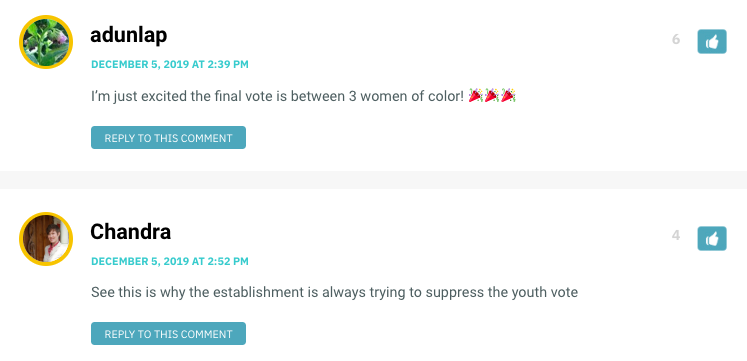 ---
See a comment that needs to be here? Let me know! Type "comment award" below the comment you want to nominate, or tag me – I'm [at] queergirl.