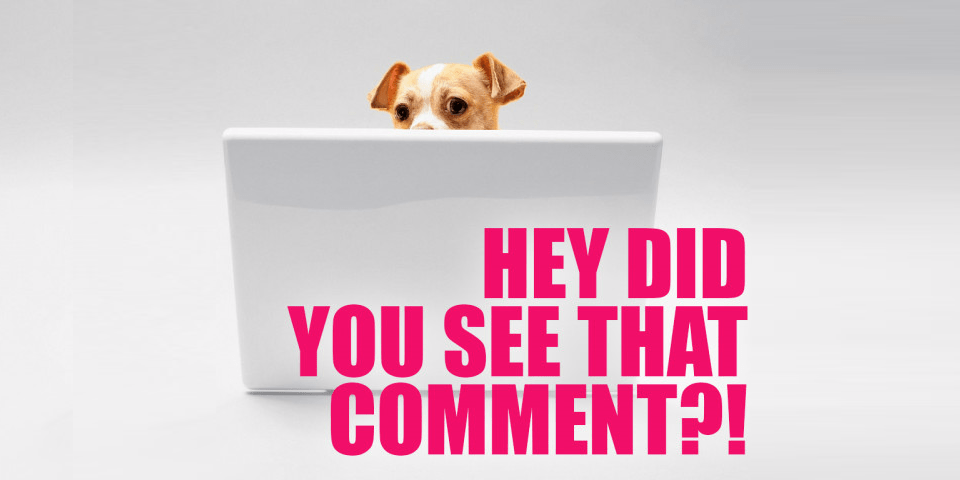 …Oh wait no, that's just HEATHER HOGAN!
Anyway. I have a very specific question for you: remember skeeball? The tokens! The tickets! The grungy balls!
Today, on this, the 246th day since this new life began, skeeball is somehow what I miss.
This week, A. Andrews interviewed Isabella Rotman about her new book, A Quick and Easy Guide to Consent. I love this (and the whole Quick and Easy series) so! much!
Kamala made meat sauce in The Dyke Kitchen.
This roundtable on periods — pain, dealing, treatment and more — was literally everything I have ever wanted. A GREAT DEAL OF THE POPULATION DEALS WITH A SIGNIFICANT HEALTH ISSUE THAT IS UNDERSTUDIED AND MINIMIZED BY PROFESSIONALS! FUCK THAT! And more talking about what ails us, please!
Ahem. Where was I?
Right! Drew's review of Heather's Dinosaur Movie Ammonite made me cackle with glee.
Donald Trump lost the election. (Can somebody tell him?)
Rae wrote about tweezing and gender and the last line just blew me away, please go read it!
Finally, this: Black Women Organizers Deserve More Than Just Your Flowers and Thank Yous.
And then there were your comments!
---
On Lesbian, Bisexual, Queer, and Trans Candidates Won Big Again in State Elections This Year:
The Ready to Mingle Award to Peebs: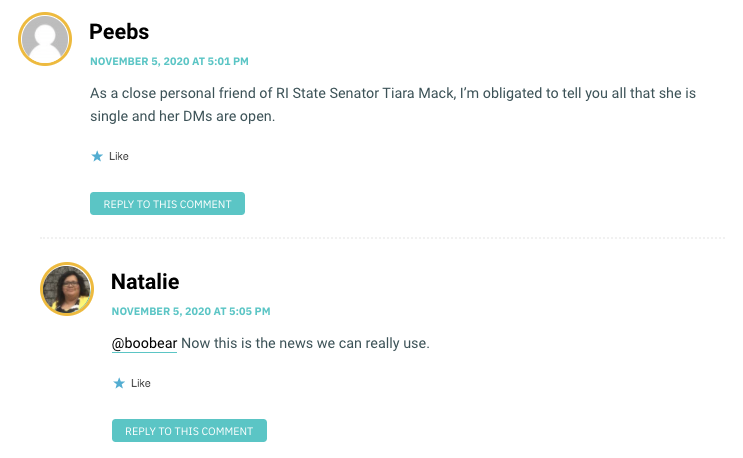 On Baopu #79: What is Safe Space?
The New Growth Award to Lauren:
On Kristen Stewart's "Happiest Season" Trailer Makes the Yuletide Gayer Than Ever:
The Courage Award to AJ:
On "Heavenly Creatures" Is a Queer Adolescent Nightmare:
The Representational Burden Award to Donna M:

On I Visited the "Happiest Season" Set to Chat With Kristen Stewart and Clea DuVall About Their Holigay Rom-Com:
The M.'s Heart Grew Three Sizes That Day Award to M.: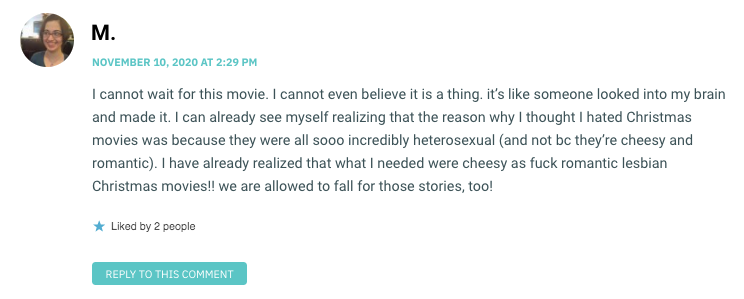 On In Pandemic Times, I'm Having a Digital Victorian Gay Romance:
The Uphill! Both Ways! Award to Iarran Mé:
On Pop Culture Fix: Gossip Girl's New Boss Promises "Many Queer Characters" in the Reboot, XOXO:
The Wild Ride Award to Carine Norvez:
On Wild, Fat, Queer and Black: How I Became Free In The Mountains And Never Left:
The Be Right There Award to Noodlesforever:
---
See a comment that needs to be here? Let me know! Tag me [at] queergirl.