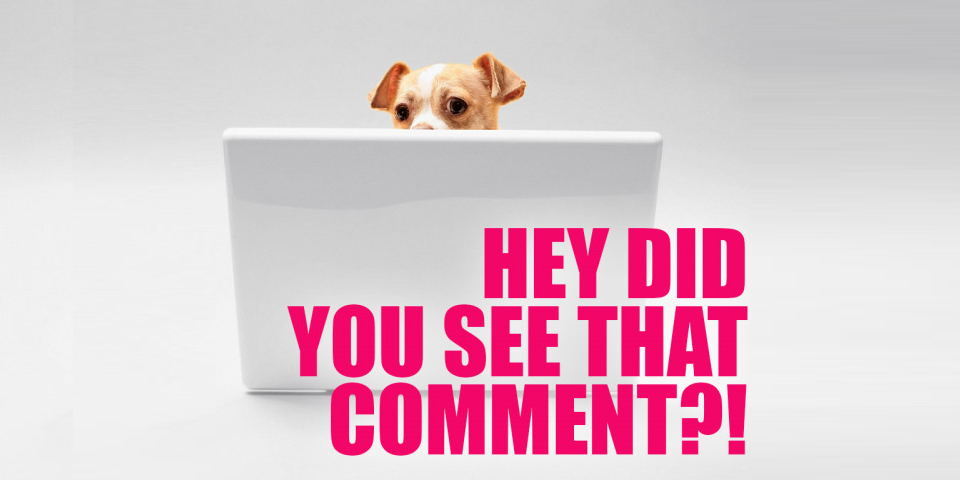 Hi, friends!
Listen: I know everything is on fire. And I am so very, very sorry. I am with you. BUT: A Very Good Thing happened to me this week! One I can't actually talk about! This is making for a great intro! But here is what I'm trying to say: Sometimes, the internet is good. Sometimes, good things still happen.
Which hey, we knew already, because we have Autostraddle and each other! <3 I am so grateful for you! Yes, you!
This week, such good news! KaeLyn is back with new installments of Raising Baby T-Rex!
Carmen read my mind and brought me the exact list I was looking for, 20 Movies About Friendship and Misandry For When You Want to Burn it All Down.
Jodie Whittaker's Doctor Who is here! Heather reviewed it. And cried.
I'll be in my bunk. (No seriously, this is a really helpful and informative article!)
This series is so sweet and fierce and honest and I just love it so, so much.
Riverdale is back, and so are Kayla's recaps!
And then there were your comments.
---
On FRIDAY OPEN THREAD: How Do You Stand Up For Yourself Like A Boss At Work?
The Power Top Award to KaeLyn:
On 55 Fictional Witches, Ranked by Lesbianism:
The Thrown Under a House Award to Mari:

And the All Good, Professor Award to Emily:

On Raising Baby T. Rex: The Soft Underbelly of a Hard Femme Mama:
The Mx. Ocean Shark Award to thatottergirl: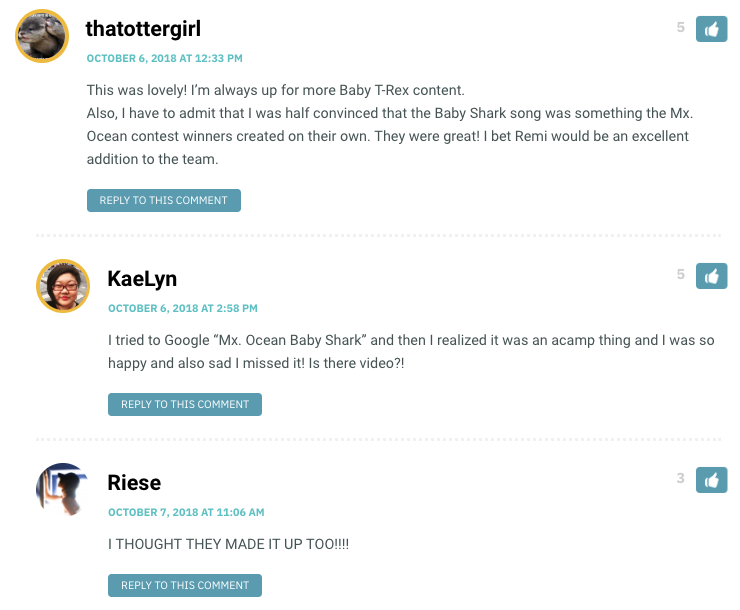 On Sunday Funday Is a Fool for Alyson Stoner's New Queer Music Video:
The Paws Up Award to Uintah:

And the Re-Paw-Sentation Matters Award to Blackmar:

On Jodie Whittaker's "Doctor Whowp_postsIs an Impossible Thing, a Miracle:
The Close Encounters of the Wibbly Wobbly Kind Award to EmilyDanvers:
And on Coming Out 101: The Autostraddle Guide:
The 'Tis The Season Award to Ray:

---
See a funny or amazing comment that needs to be here? E-mail me at queergirlblogs [at] gmail [dot] com!