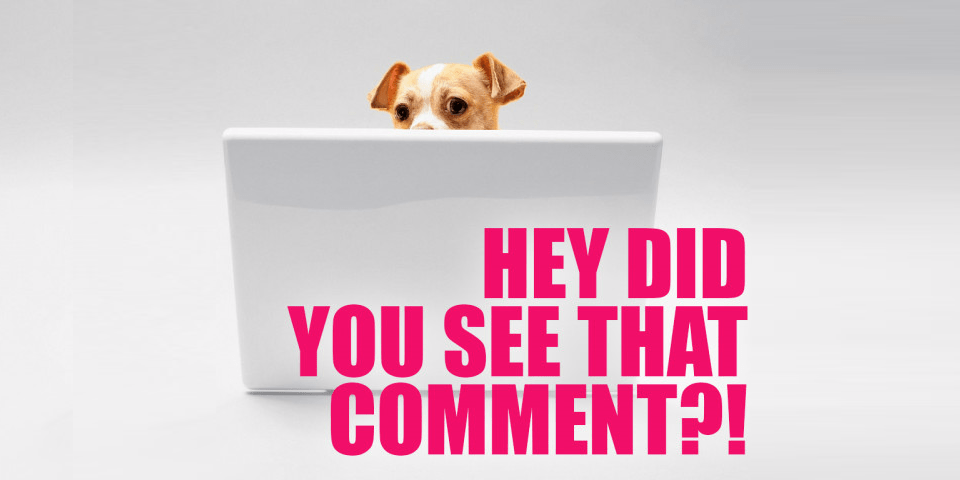 Hi sweet peas! Apparently I woke up this morning and chose chaos, because the Awards ended up reverse-chronological today. Bottoms up!
This week, Kayla taught us what lesbian pulp fiction cover we were!
The good people over on Tiktok are asking some important questions, namely: Is Vanessa Carlton's A Thousand Miles about Sara Ramirez? Or possibly Rutina Wesley? 
This week's You Need Help answered someone whose partners had told them they weren't good in bed. Spoiler: that's a partner problem!!
Heather reviewed Arlo the Alligator Boy, Netflix's new cartoon starring Mary Lambert as a singing giantess! I am so excited!
On Red Table Talk this week, Willow Smith talked polyamory; Dani Janae and Shelli Nicole discussed the episode.
And finally, I Still Can't Believe Anyone on "Battlestar Galactica" Was Straight. VERY CORRECT.
And then there were your comments!
---
On Twitter's Favorite Lesbian-Loving Misandrist Chihuahua Has Been Adopted!
The Vapid Floof Award to Emilygoesoutside, speakpirate, and Kristana: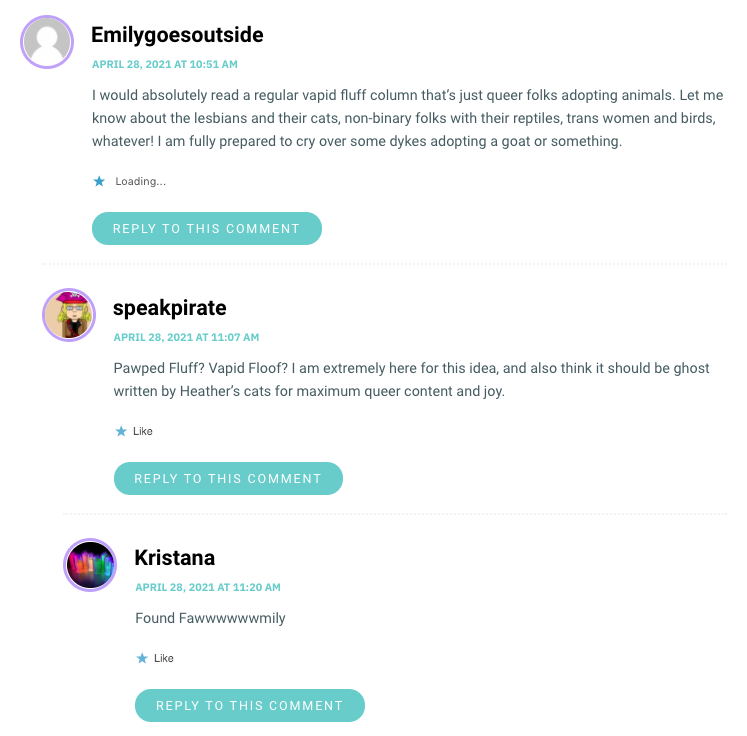 And the Paws Up Award to Zuzu: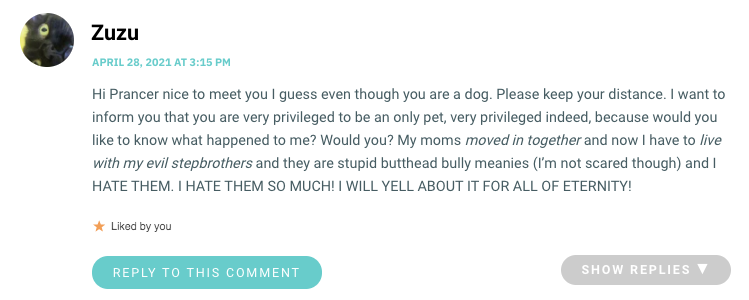 On You Need Help: My Partner Says I'm Awkward in Bed:
The Here Here Award to Kt:
On When I Got COVID, My Wife and I Went Through It Together; How Will Things Change When She Returns to the Office?
The Socks-Car Children Awrad to likeaduck:
On Gay TikTok Investigates: Is Vanessa Carlton's "A Thousand Miles" About Sara Ramirez and/or Rutina Wesley?
The "Roommates" Award to Chloe: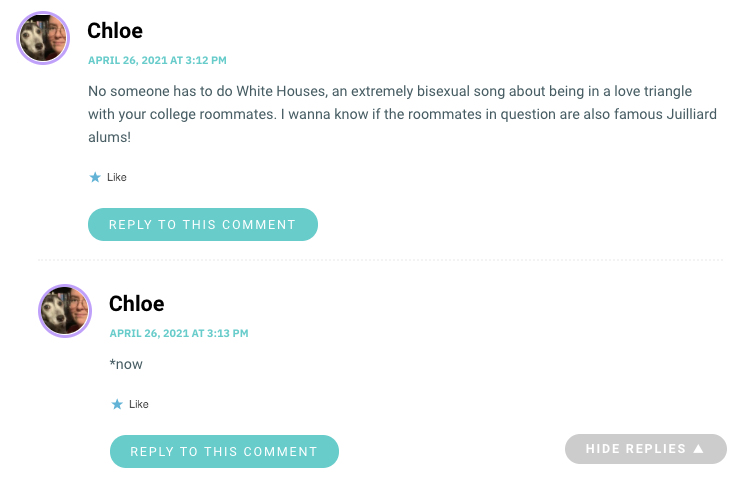 On "To L and Back" Episode 607: Last Couple Standing with Willam Belli!
The Storytime Award to thatottergirl:
And on Quiz: Which Lesbian Pulp Book Cover Are You?
The Poached Eggs Award to Marissa H: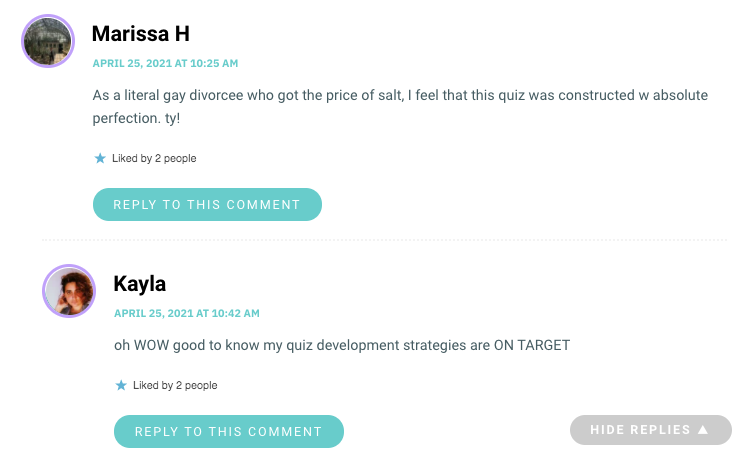 And the Drag Me to Hell Award to Loving My Result:
---
See a comment that needs to be here? Let me know! Tag me [at] queergirl.