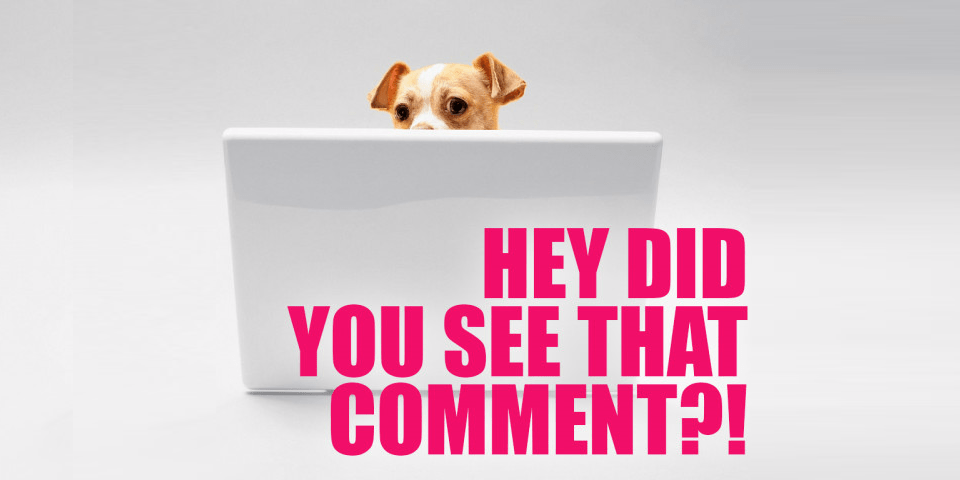 Hi there, Calico Critters! Did you celebrate Butch Appreciation Day? Don't forget Stud Appreciation Day! And Jaqueline Toboni is Engaged Day! What a glorious week it's been!
This week, Lily Cole and Mae Whitman both came out! The future is queer!
The team helped out a bisexual person whose gay pal wasn't sure why they would need to come out. This was EXCELLENT.
Julie reviewed Who's Your Daddy, the new book from Arisa White.
Kris was here to explain Stud Lesbians to the uninitiated.
Well, THIS was everything I ever wanted: Style Thief: Calico Critters Are Lesbian Fashion Icons.
And Sarah wrote about finding ourselves, and our dignity, in our bodies after an abusive relationship ends.
And then there were your comments!
---
On Mae Whitman Is Pansexual, Falls In Love With People of All Genders Thank You Very Much!
The Queer Canon to Lyra and Anna: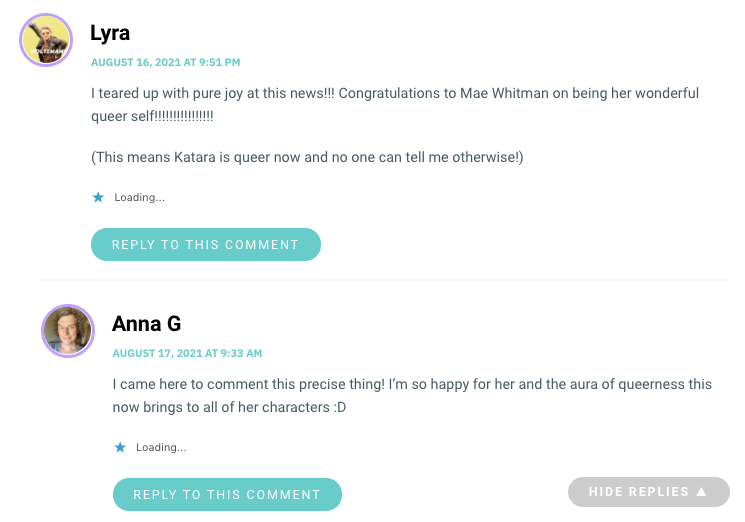 On You Need Help: Why Be Out As Bisexual?
The Hugs If You Want 'Em! Award to Ann:

On No Filter: The Butch Hall of Fame:
The Little Death Award to msanon: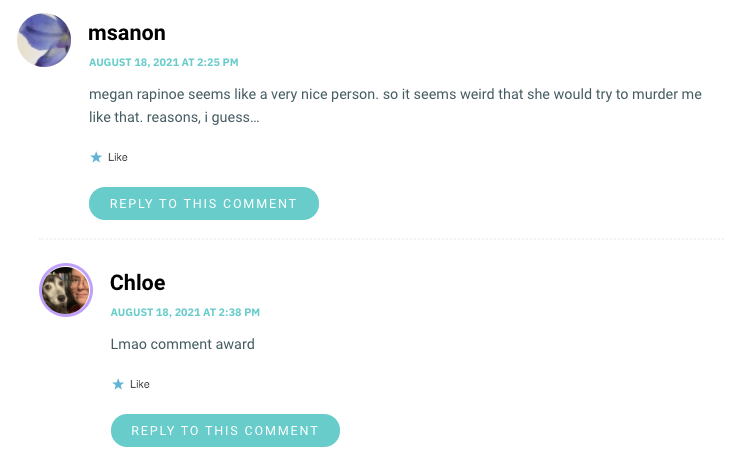 On FYP: It's Stud Appreciation Day — How Are You Celebrating?!
The TYSM Award to Cecily: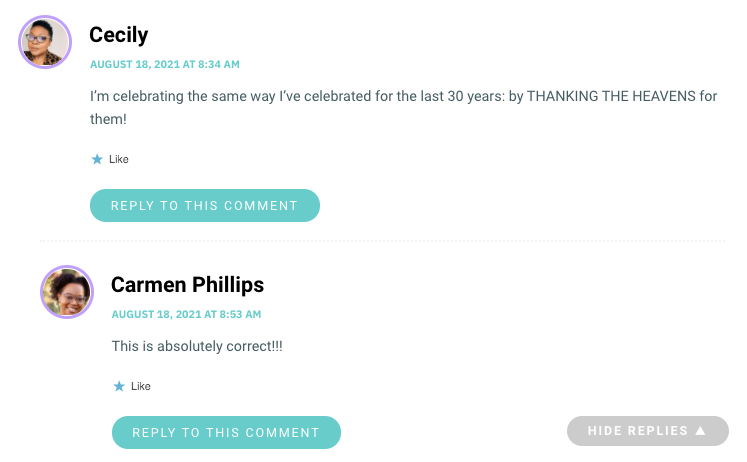 On Style Thief: Calico Critters Are Lesbian Fashion Icons:
The Rainbow Families Award to csomethingbsomething:

And on Jacqueline Toboni Is Engaged! She Proposed, Promptly Broke Into Hives, and Still Got the Girl!
The
 Award to Chandra: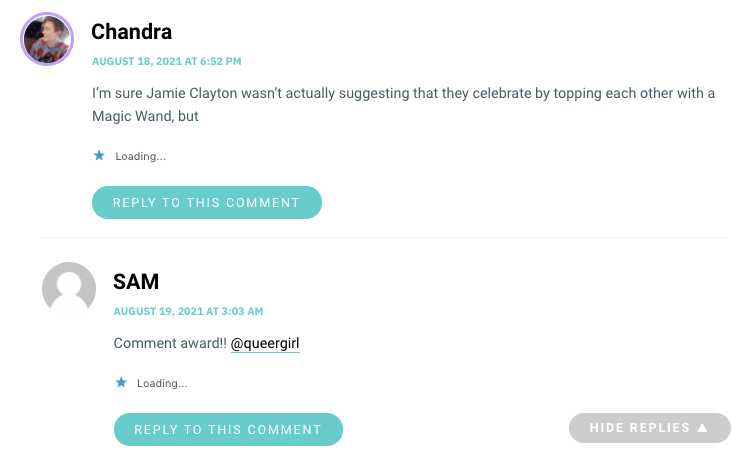 ---
See a comment that needs to be here? Let me know! Tag me [at] queergirl.