A few months ago, I opened a box that was meant to contain garbage bags and found, instead, a Calico Critters* Family Seven-Seater, a British-looking mini-van driving along the oceanside with a bunch of rabbits peeping out the windows. My wife was sure it was haunted and urged me to repackage it immediately and send it back! Neither of us had ever even heard of the Calico Critters, but, according to the lesbian movie canon, idyllic European seaside settings are not fertile ground for goodtime gay fun. I, however, was completely enamored. I wanted to keep the Family Seven-Seater and fill it up with as many Calico Critters as I could get my hands on. A quick Google search revealed SO MANY CRITTERS. Cats and rabbits and bears and otters and giraffes and donkeys and sheep and who even knows what all.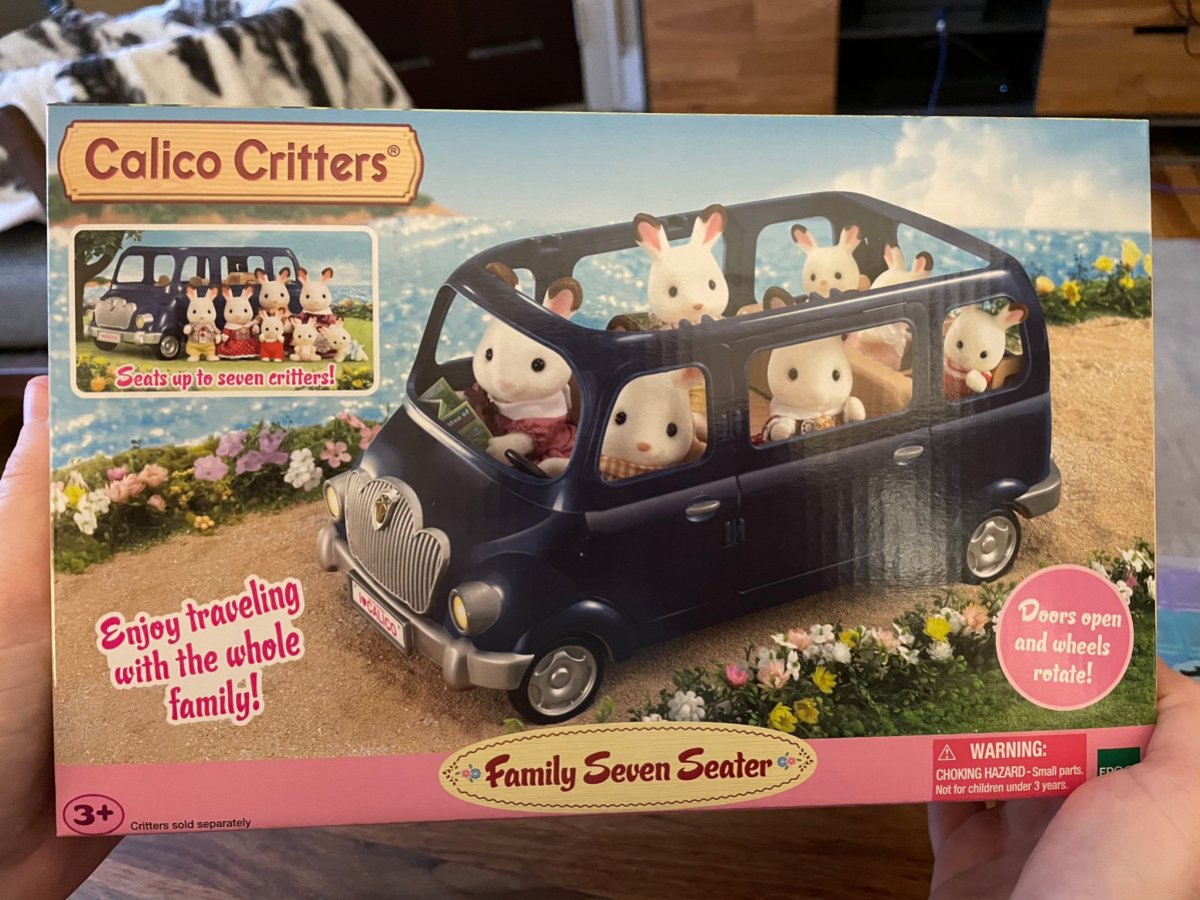 Stacy finally convinced me to send back the Seven-Seater, but Calico Critters were suddenly everywhere. They landed in my TikTok inbox (Thank you, Valerie Anne), and then on my FYP. They popped up in YouTube's recommended videos. Even my retro video gaming subreddit was suddenly flush with Critters. I knew it was a sign. These Critters were trying to tell me something — but what? And then, one night, as I was drifting off to an ASMR video of a woman gently whispering while stroking the Midnight Cat Critters with a tiny paintbrush, I realized something. These Calico Critter dads were all lesbian fashion icons! I already owned half the clothes and accessories they were wearing, and a quick search of Wildfang revealed near-matches of the other half of their wardrobes.
And so now I am doing what I have been called to do — creating a Style Thief for these legendary Calico Critter fits. You're very welcome.
* Calico Critters are Sylvanian Families in the UK where they were born, and also in Australia
---
Billy the Goat, a Gay With a Message
Billy, the mail person of Cloverleaf Corners, is looking sharp in a plaid button-up and navy slacks, with a Timbuk2 — the go-to performance delivery sack of messengers and cycling commuters for three decades — slung over the shoulder.
---
Bruce the Koala, Your Friendly Neighborhood Plaid Dad
Bruce, the leader of the Cloverleaf Corners Environmental Awareness Society, is ready to save the planet in style with this comfy classic tomboy shirt and short combo.
---
Kyle the Otter, Sapphic Sea Swag
Kyle the Sea Otter, Cloverleaf Corners' resident swim teacher, is making a splash in a short-sleeve button-up that pays homage to the magical island of Lesbos, with bold sketches of Sappho and Skala Erressos set against a cerulean backdrop.
---
Theo the Cat, Bowtie Tabby
Theo doesn't just look smart in this professorial paraphernalia — with leather belt for added butch confidence! Theo is smart! Everyone in Cloverleaf Corners calls up Theo when they need directions, and Theo is happy to straighten that bow tie and set them on the right path!
---
Arthur Cuddle Bear, Coverall King
Arthur is the mayor of Cloverleaf Corners, and this outfit says Arthur is ready to get to work. The Essential Overall has SIX pockets, and various straps that can double as a tool belt. The bow tie and button-up elevate this everyday workwear into something a little more fancy.
---
Harlin Hopscotch Rabbit, Mr. Peter Tartantail
Harlin is an event planner who bakes bread for fun. Whether prepping for a wedding at the Sweet Raspberry Home or kneading the way to a spot in the Great British Bake Off tent, Harlin's hopscotch fit is both fun and functional, with pops of electric color!