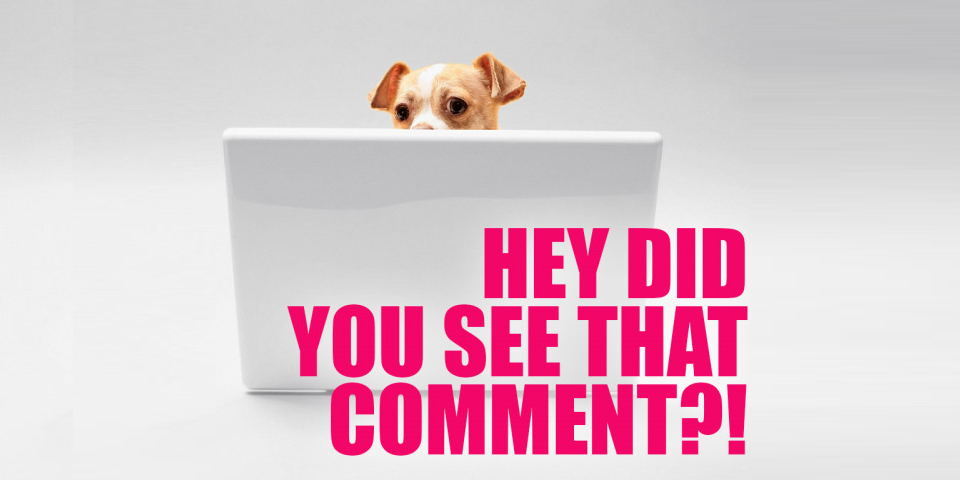 Hey you! Do you have any idea what you've done? THAT'S RIGHT, YOU RAISED $90,000 IN UNDER A WEEK! Who does that? Who DOES that? Who does that? You do! You are everything!!! Give yourself one of these!
It is so thrilling to see so many beautiful people rally around this community, and we're not done yet! Contribute to the flex goal today!
I heard a rumor that if the flex goal is met, every single senior editor will buzz their heads like Laneia just did. (It's not true. It's a false rumor that I just made up. Also all of the senior editors have really amazing hair and they should do what makes them happy. BUT CAN YOU IMAGINE?) Anyway, for info on today's ACTUAL amazing, secret flex goal perks and surprises that I don't even know about yet, follow Autostraddle on Twitter and Instagram!
Anyway! This week's Baopu was so beautiful and thoughtful.
Abeni had some really lovely discoveries for us in this week's Queer Your Ears. 
Listen, all I can say about this essay is that it is absolutely fucking perfect, and made me aspire to figuring out what I want and manifesting it, but ALSO to printing a representation of my best self on the back of a letterman jacket: How I Claimed Being Thirsty as a Personal Lifestyle and Learned to Live My Dreams.
Oh hey, it's about time! The L Word: Generation Q finally announced the casting of a trans actress.
Drew wrote about dating in 2019 and MTV's reality show, Are You The One. 
And then there were your comments!
---
On Also.Also.Also: Your Gentleman Jack Thirst Is Tripling Tourism to Shibden Hall and Other Stories for Your Week:
The NICE PERSON HAVING A DAY Award to Elly and Christina:
On How I Claimed Being Thirsty as a Personal Lifestyle and Learned to Live My Dreams:
The With Honors Award to pips:

On Hallelujah, "L Word: Generation Q" Has Cast a Trans Actress: Sophie Giannamore Joins Cast:
The Captain Sarcasm Award to Tessa:

On No Filter: Stephanie Beatriz Riding a Musical Seal is My Summer Mood:
The A (Camp) Type Award to thatottergirl:

On 20 Lesbian and Bisexual Comedy Movies, Ranked:
The Cereal Killer Award to kris, Kemmer, and Kate:
And on We Did It! We Raised $90K! Now We're Thinking Bigger!
The Trauma Rewrite Award to Avery and Jordan:
And the Dad of the Year Award to Chess:

---
See a comment that needs to be here? Let me know! I'm [at] queergirl on Autostraddle and [at] queergirlblogs on Twitter.