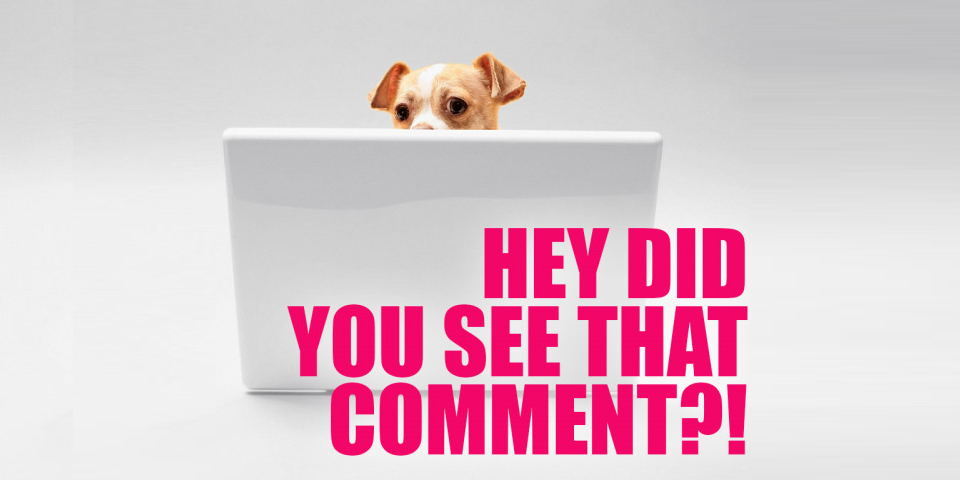 Hi, pals! You're doing great! I think that maybe we should bake some cookies. Cookies feel like a reasonable response to [gestures vaguely]… everything. What kind are you going to make? I think I might make snickerdoodles!
This week, Greasebats embarked on a staycation.
Autostraddle turned 11 whole years old and the team celebrated with an AMA! (This is an A+ post, but the MANY amazing questions and answers are totally worth the subscription!)
Drew tried trans dating app Fiori and had some thoughts.
I'm not crying, you're crying: Six Black Trans Women on Sending Abundant, Overflowing Love to Zaya Wade.
There's never been a better time to get good at sexting, and Vanessa's here to help you do just that!
Jourdain reviewed Saint Frances, a film about an interracial lesbian couple and the white nanny they let into their lives.
Stuck at home this week? Read an angsty romance novel! Casey's got eight of 'em for you.
I fucking love the US Women's National Soccer Team.
And then there were your comments!
---
On Gey in Kikh: Easy Pizza Hamantaschen for Purim:
The Cat in the Hat Award to Caroline:

On "Supergirl" Episode 514 Recap: VR Troopers:
The VR Troopers Award to EM:

On Queered & Careered: Five Unconventional Ways to Honor Yourself at Work:
The License to Bitch Award to Sophia:

On No Filter: King Princess Is Shooting Nudes With Her Girlfriend Quinn Wilson, Good For Them:
The Princess Angel Award to :), Clara, and thatottergirl: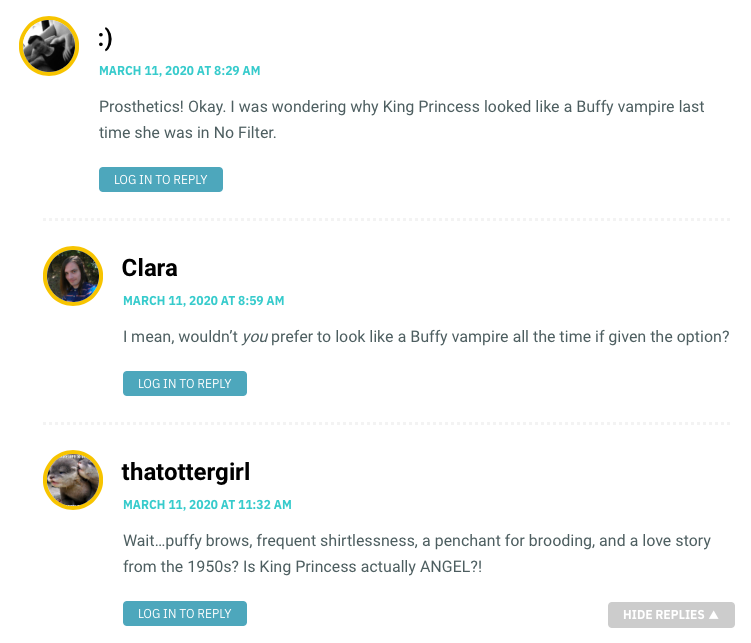 On You Should Join A+ So We Can Have a Merch Giveaway!
The Awwww+ Award to Muffin: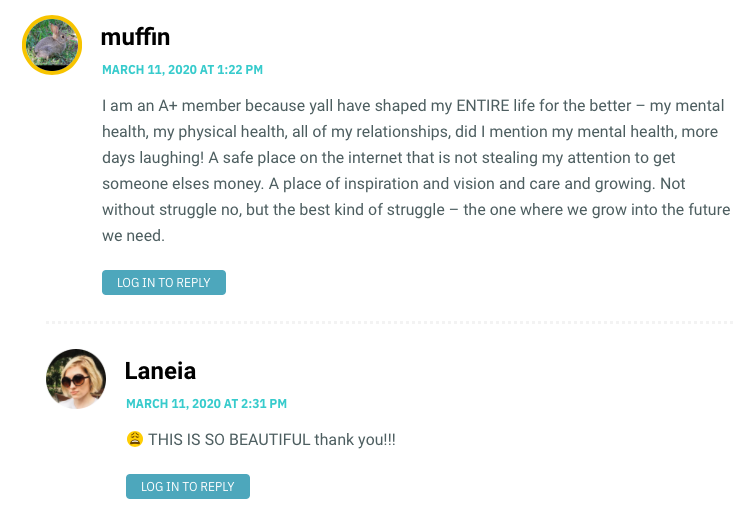 On Eight Great Angsty Lesbian Romance Books:
The Satisfied Award to Lyra:

And on Also.Also.Also: The USWNT Really Said "F*ck You. Pay Me.":
The Lori Petty Award to Vidney Tuesday:
---
See a comment that needs to be here? Tag me! I'm [at] queergirl.