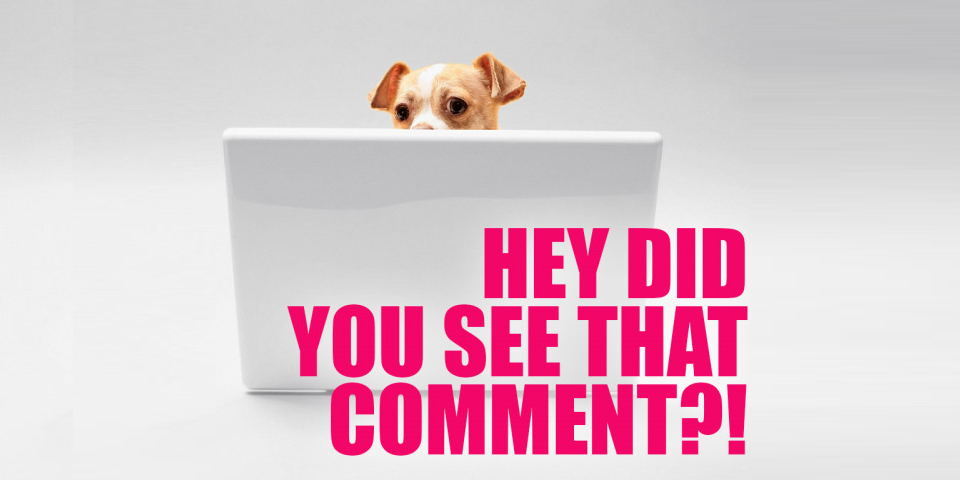 Hi, friends! I am so excited about every single thing I read on Autostraddle this week – it's truly been a week of gorgeous, thoughtful content (plus lesbian space drama!). I feel, as always, so incredibly lucky to have this amazing resource, and these beautiful people, in my life! That includes you, of course!!!
This week, the TV team brought us the very gayest moments of Jane the Virgin.
Cameron tried to get cool for the summer.
Tiara wrote about navigating Chicago as a (baby) Black queer.
Well, THIS was perfect: Mozzarella Sticks I've Eaten, Ranked.
Foolish Child brought us the chicken sandwich content we needed.
Robin traveled to the Florida Keys!
Finally, Carmen gave us an (amazing!) queer feminist syllabus for Black August.
And then there were your comments!
---
On Lesbian Space Drama: Did NASA Astronaut Anne McClain Commit the World's First Crime in Space?
The Galileo Palileo Award to Sally, Deli Twotone, and Chandra: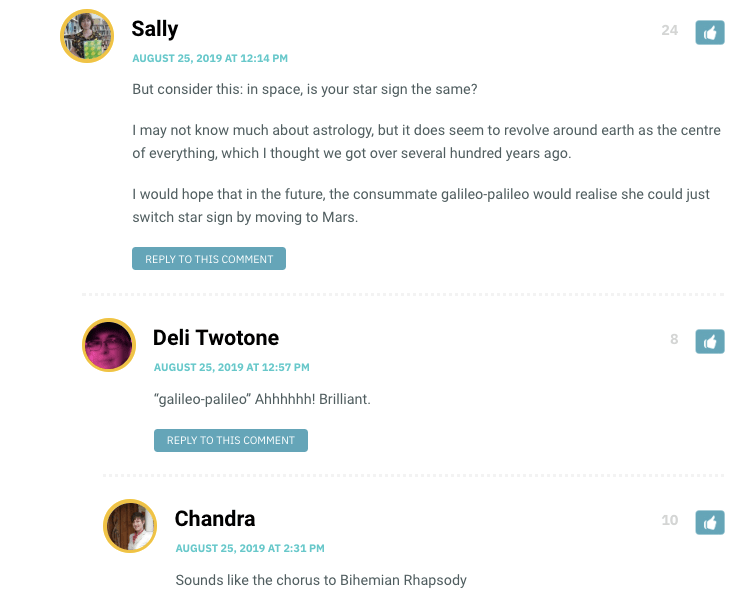 And the What's Their Comcast Bill? Award to Denise:

On Mozzarella Sticks I've Eaten, Ranked:
The Gay Agenda Award to Caroline:
On No Filter: Prepare Your Heart, Tessa Thompson is Fostering Dogs:
The Person of Interest Award to Leapfrog and msanon: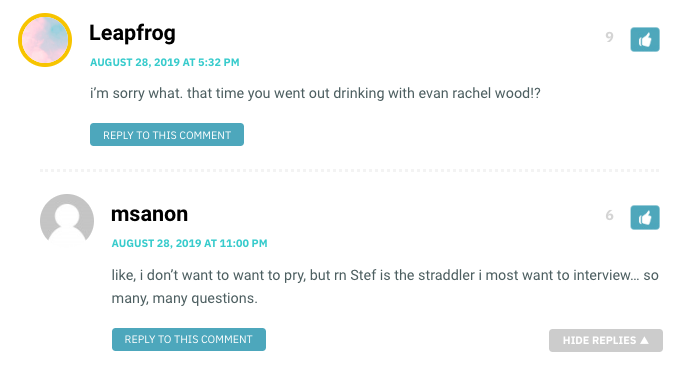 On Fantasy Football Isn't Scary! Here, Let Me Show You!
The Peppa Pigskin Award to

And on What We Love and Hate About Dating Sagittariuses:
The Trick Or Treat Award to Heather and Rachel:
---
See a comment that needs to be here? Let me know! I'm [at] queer girl on Autostraddle and [at] queergirlblogs on Twitter.