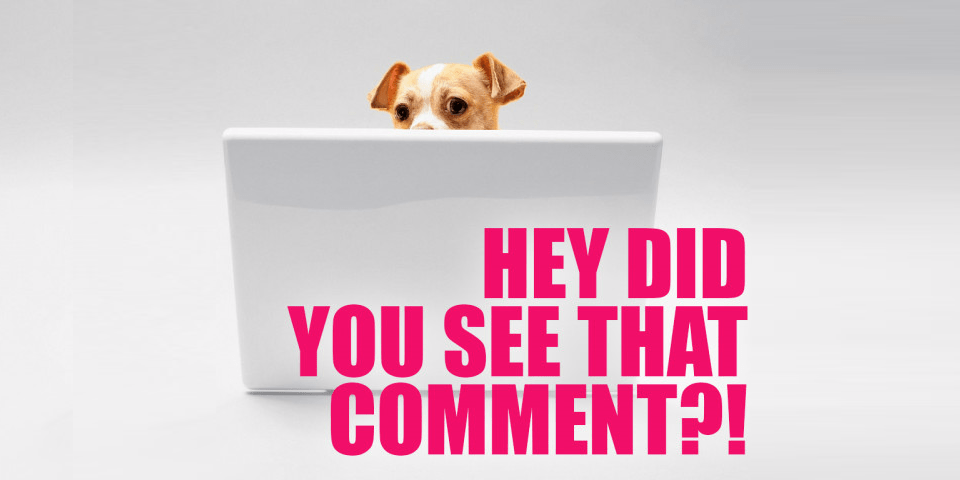 Hey there hi there ho there, campers! My puppy, Milo, is at an age where he has decided to start climbing the sofa to take the decorations off of the walls, and I am tired. But he sure is cute!
This week, The Morning Show continued to be gay!
Vanessa wrote about being interrogated by the entire fifth grade (?!?!) for Well, That's Mortifying!
From Laneia: I Missed a Lot of Deadlines, a Lot of Family Movie Nights.
Himani helped a reader who was blindsided by a breakup. (Who! Among! Us!)
OH HI, SARA RAMIREZ. It's been a minute!
How gay is the WNBA? Really gay. Like, ESPN announcers "asking for the wives" gay.
The CW's safety and racism problems aren't going away.
Are you ready for Girl in the Woods?
And finally, we mustn't dwell. Not today. Not on International Fisting Day!
And then there were your comments!
---
On The Morning Show: We Are Having So Much (Gay) Fun!
The Pushing Smitten Award to msanon and Kristana: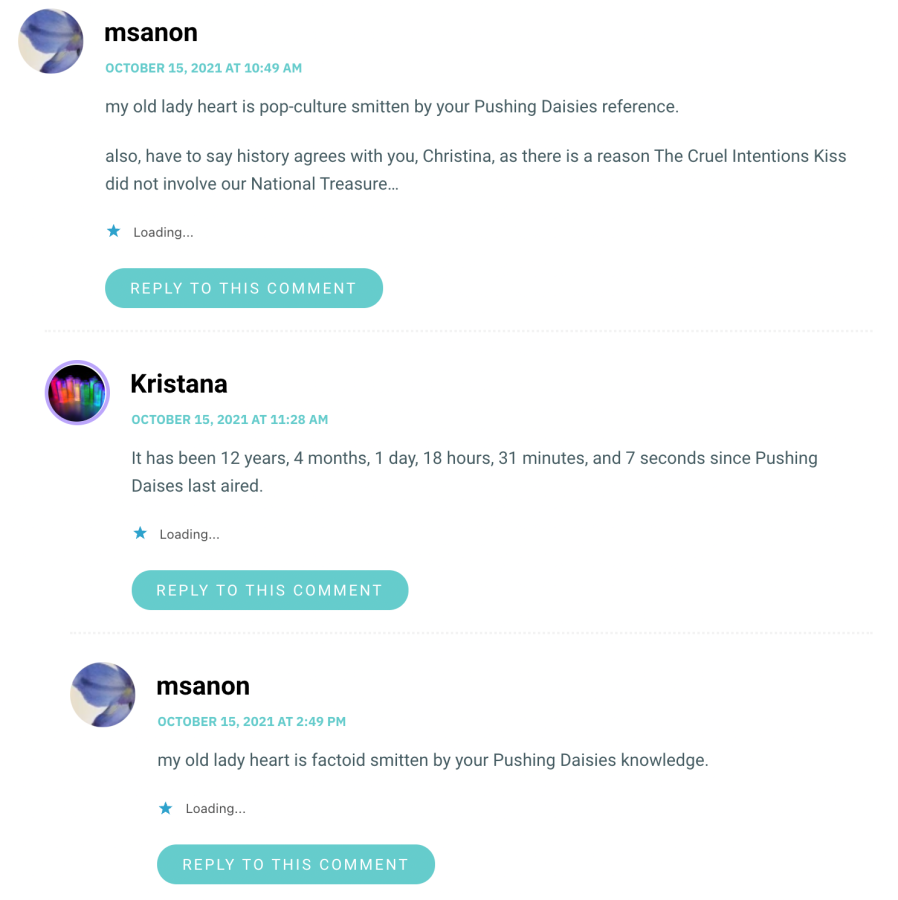 On Well, That's Mortifying: That Time I Didn't Know About Roger Clemens:
The Sox Fan Award to adunlap:

On So! How Is The Autostraddle Fundraiser Going?
The Mutual Benefit Award to Sally, Nicole Hall and Deli Twotone: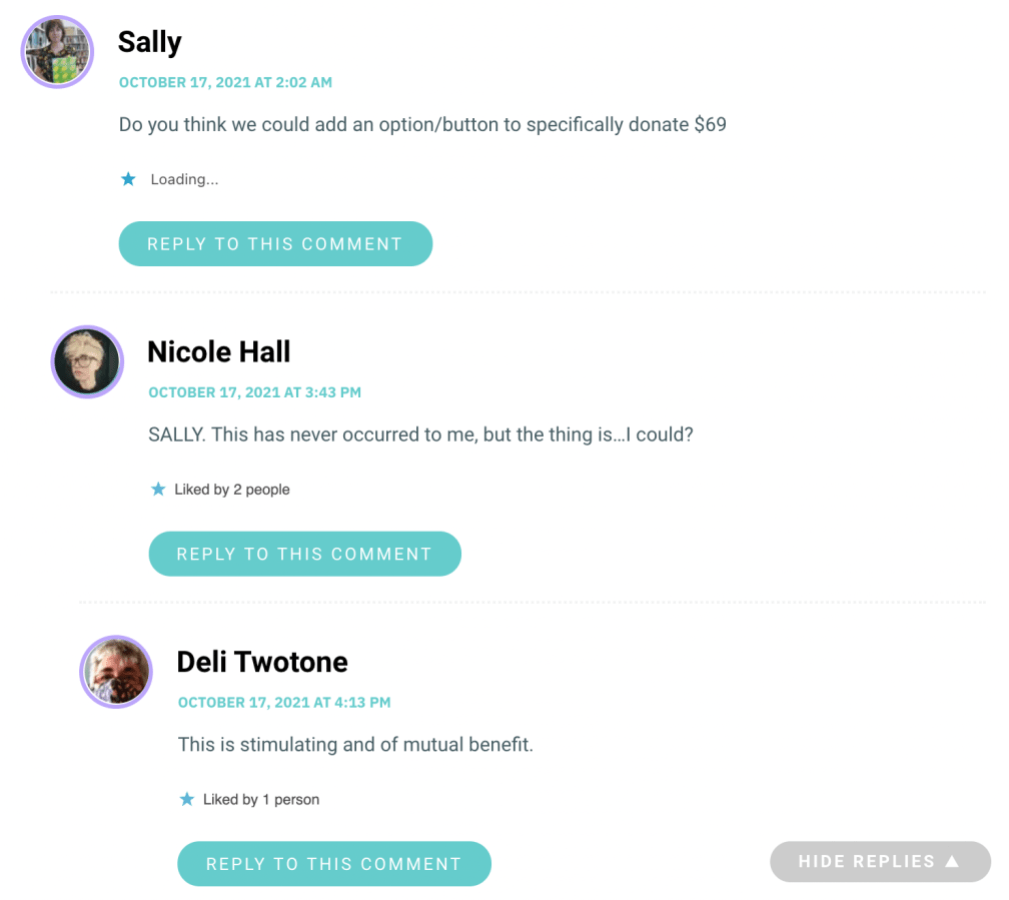 On I Missed a Lot of Deadlines, a Lot of Family Movie Nights:
The To-Do List Award to Ames:

On No Filter: This Is a RED ALERT, Sara Ramirez Lookin Like a Whole Damn Meal:
The Quenched Award to Rooty Poot: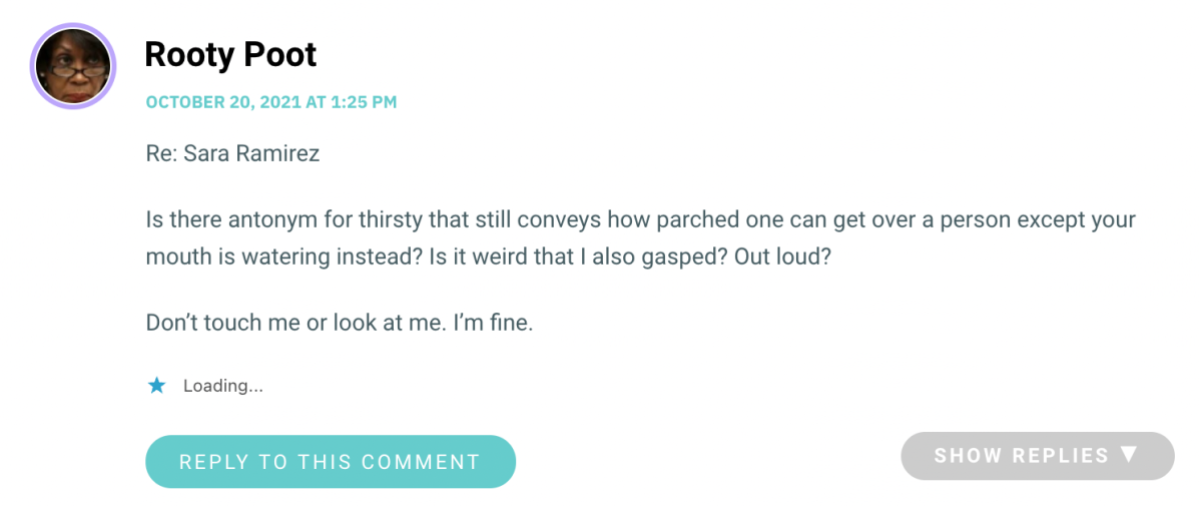 And on The 2021 WNBA Finals Had Better Lesbian Storylines Than This Season of The L Word:
The Love & Basketball Award to Roxanne and Natalie: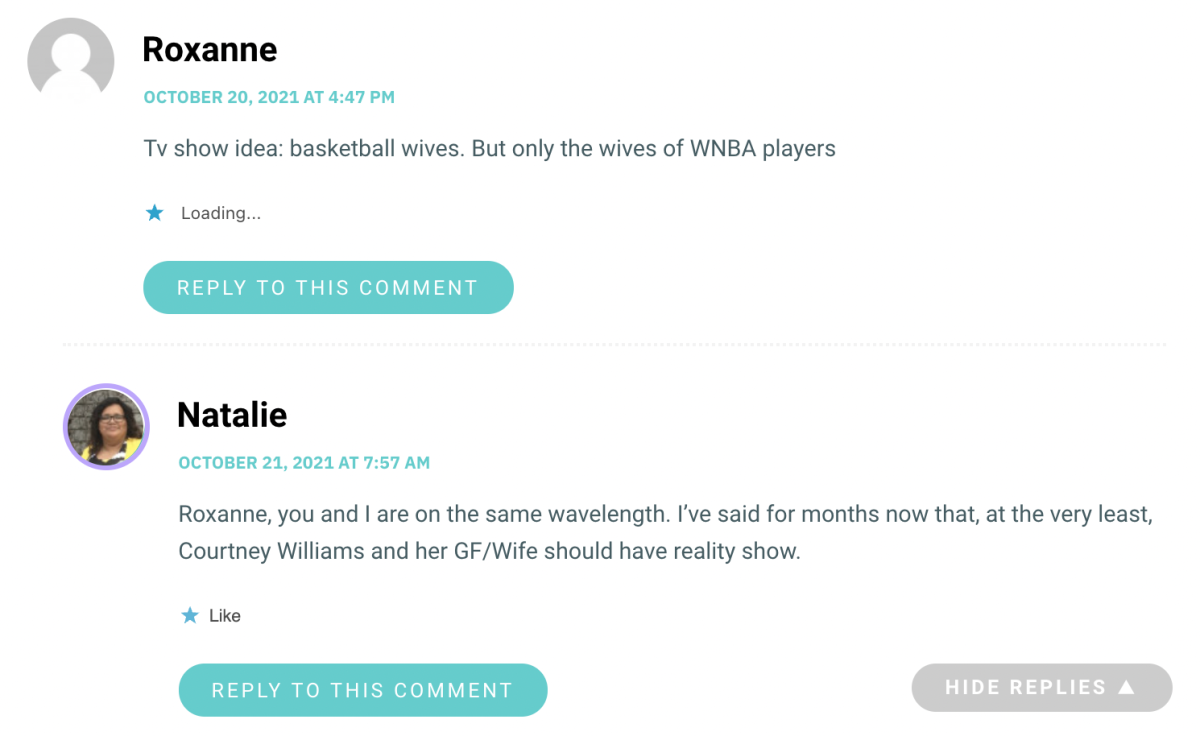 ---
See a comment that needs to be here? Let me know! Tag me [at] queergirl.