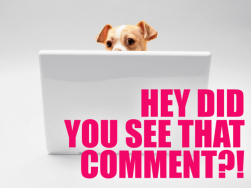 Hi, pals! Real talk: the Comment Awards might be a little sappy this week. I just wanted to wrap us up in all of your perfect little moments of happiness and love!
This week, Reneice asked very nicely and you all told her who your crushes are!
Cameron feels some ways about Pride.
Even if the berries are gone from our bellies, A-Camp X will live forever in our hearts. Here are some of the staff highlights!
These lesbians wore suits to their wedding and looked A M A Z I N G.
Tops, bottoms, and switches – oh my! Take the Autostraddle Sex Survey here.
This is relevant to your interests EVEN THOUGH LOVE IS NOT A LIE.
And then there were your comments.
---
On FRIDAY OPEN THREAD: It's Just a Little Crush:
The ??? Award to lnr: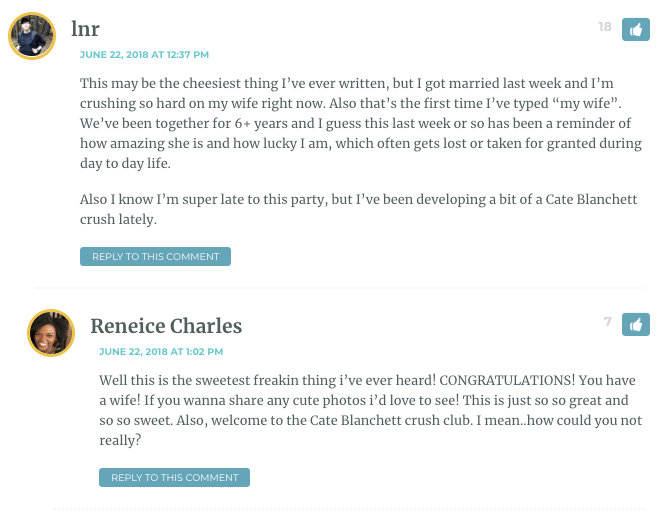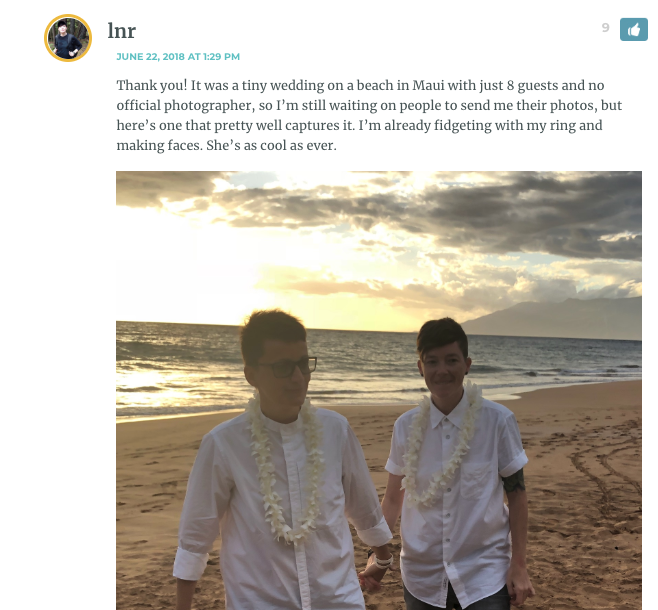 On Sunday Funday Is Proud as Hell With Stephanie Beatriz and Queer Food Culture:
The She Is Risen Award to SpicyTofu1994:

On A-Camp 2018, We Hold You In Our Hearts: The Autostraddle Roundtable:
The My Heart Grew Four Berries That Day Award to nosthaste:

On Tops, Bottoms, Switches, What Do You Mean: Take Our Autostraddle Lesbian & Queer Sex Survey:
The Outdoor Voices Award to Chandra: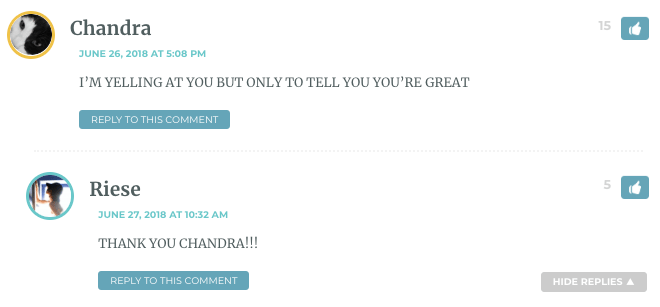 On No Filter: Shane, Tasha and Alice are Making Guac for Pride:
The Pilot Season Award to Al:
On Oh, Hey! It's Alyssa #50: Moving Day:
The Missed Call Award to Mika Albornoz: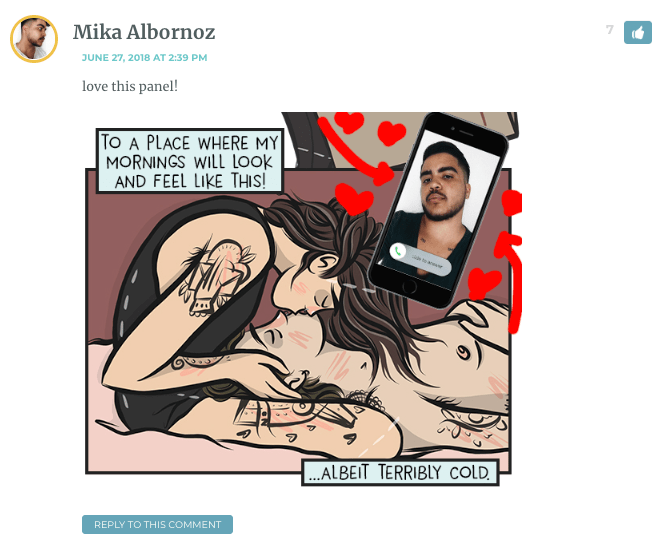 On "The Bold Typewp_postsEpisode 204 Recap: Relationships Are Hard!
The Frequent Flyer Award to birobot: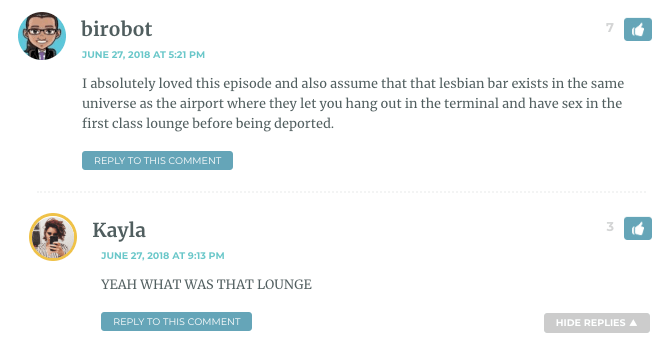 And on 55 Questions to Obsessively Ask Yourself After a Lesbian Breakup:
The Lady Problems Cavern Award to Em:
---
See a funny or amazing comment that needs to be here? E-mail me at queergirlblogs [at] gmail [dot] com!