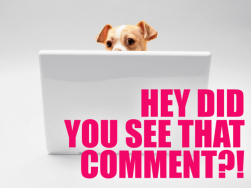 So this morning I was looking up fun facts to send to a friend to ease our post-election stress, and I discovered that parakeets yawn, and whales have midwives. The world is so much bigger than us! It's so much bigger than the here and now.
This week, the team planned their resistance, and Kayla wore a lot of hats.
Kari found herself in a pungent predicament.
Erin watched Go Fish, and Kieryn reflected on her childhood in the culture wars.
Lucy is adopting her own daughter, and she has some feelings.
Supergirl recaps are back from Valerie Anne! And speaking of Supergirl, Melissa Benoist was among the five million people who marched last weekend.
And then there were your comments!
---
On A Recounting of the Morning I Spent Digging Garlic Out of My Vagina:
The Anatomy Award to Siobhan:

The Soup, Salad & Breadsticks Award to m.teerexington: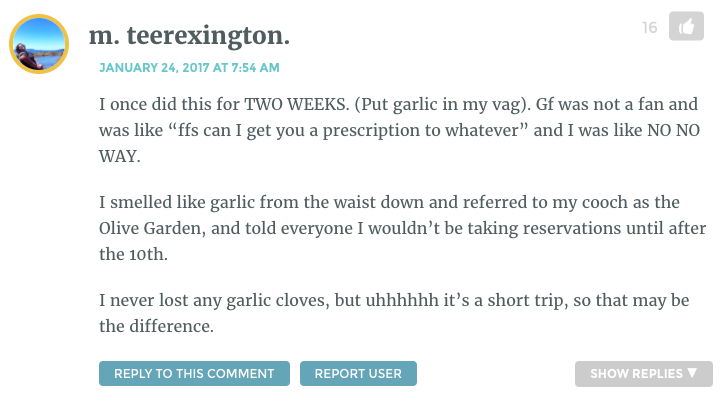 On How We're Planning to Stay Strong, Defend Community While Resisting Donald Trump:
The Yes Caps Award to CD:

On I Rewatched "Lip Service" and Now I Feel a Whole Lot Better About the Current State of Lesbian TV:
The Cagney and Lacey Award to Amidola and Priscila T: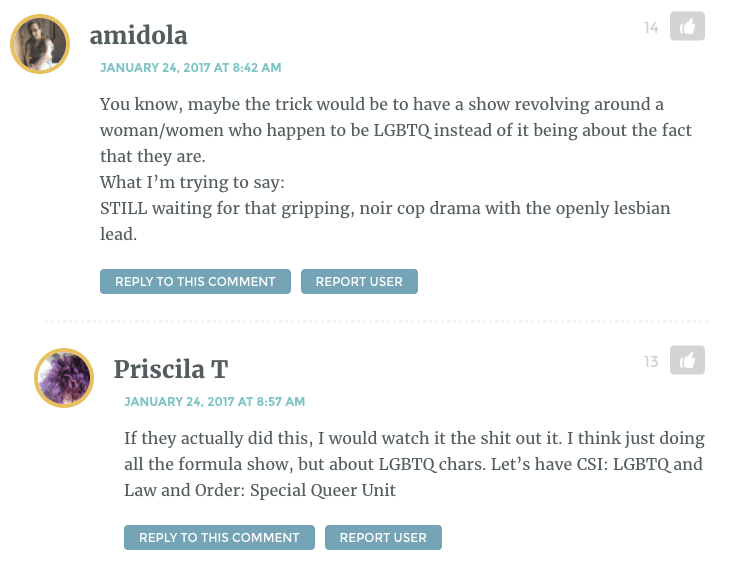 On "Supergirl" Episode 209 Recap: Chase the Morning:
The Firestarter Award to Denise:
On I Watched Lesbian Classic "Go Fish" For The First Time And Wow WTF Is This Movie:
The Lovely Lady Heffalumps Award to dufrau:
The Senioritis Award to Denise:

And on Also.Also.Also: Fuck Donald Trump and Other Stories for Your Week:
The Hell-Yeah-Self-Care Award to Denise:

---
See a clever, hilarious or thought provoking comment around the site? E-mail me: queergirlblogs [at] gmail [dot] com.