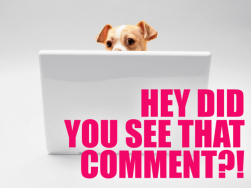 Hi pals! I tried to char romaine for dinner last night and it did not work. It ended up kind of…wilted, instead. Tell me, chef friends! What's the secret?
This week, the team bared their hearts for a V-day roundtable on love.
Alyssa wants to draw you and your bod! (I've never had better eyebrows.)
Over on Jane the Virgin, Rosario Dawson happened!
Into period sex, or curious about it? Carolyn's got you covered.
This is a really important, personal essay on adoption and motherhood, and it's also FULL OF ADORABLE PHOTOS OF KAELYN'S VERY OWN REMI, who's already 16 months old!
This gave me so many feelings: You Need Help: Is It Normal To Feel Sexy When You Gain Weight? (Yes)
And then there were your comments!
---
On Monday Roundtable: How We Knew We Were In Love:
The Moment Like This Award to Amidola:
On Alyssa Andrews Wants To Draw You (Yes, You!) For #AllQueerBods:
The Out of this World Award to Amanda ling:

On Rosario Dawson Has Finally Awakened Petra's Bisexuality on "Jane The Virgin":
The Best Gif-t Ever Award to Natalie: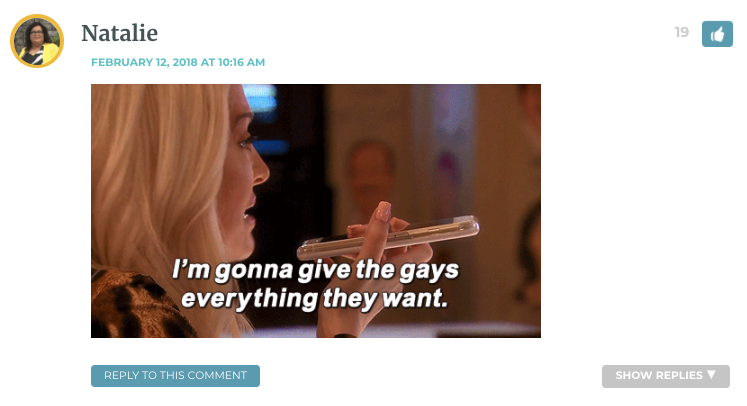 And the Back On My Bullshit Award to Jack H.: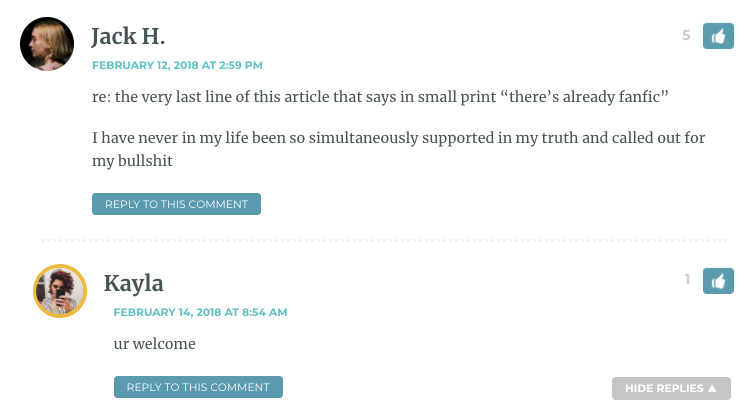 On Kristen Kish's New Cookbook Helped Me Wine and Dine My Valentine and So Can You:
The Valentine's Kishes Award to Autumn: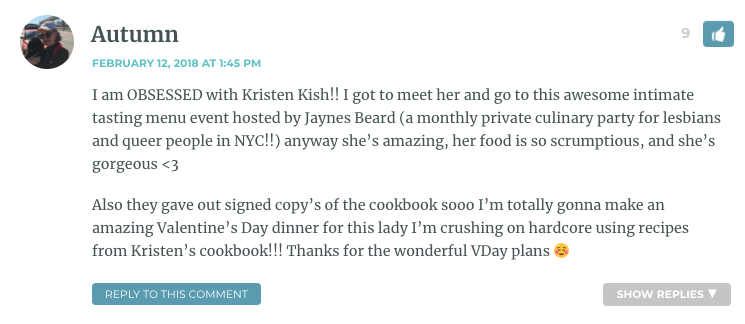 On Also.Also.Also: Dept of Ed Officially Does Not Give a Sh*t About Trans Kids:
The Where's Waldo Award to Brooke:

On No Filter: Gaby Dunn Is on Her Way to Steal Your Wife:
The Now With Wings! Award to Natalie:

And on Valentine's Day Cards For Queer Women, Pt. 2:
The Hard Candy Valentine Award to Kristana: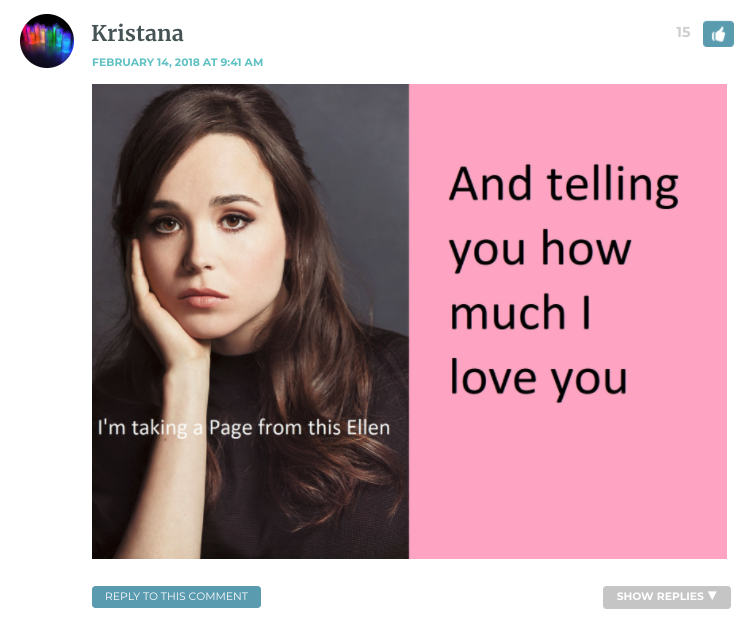 ---
Hope you had a great Valentine's Day, loves!
See a funny or amazing comment that needs to be here? E-mail me at queergirlblogs [at] gmail [dot] com!