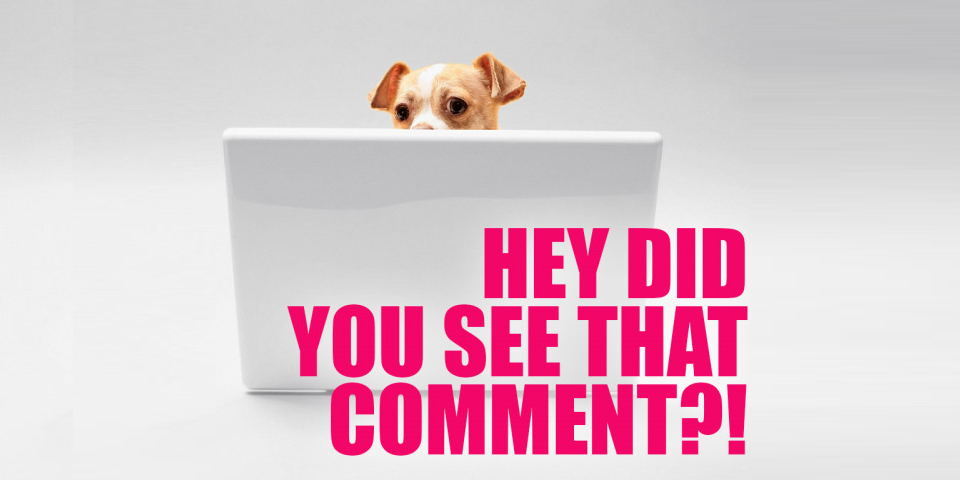 Hello, fireflies! Things are still A Lot, but in light of a couple of pieces of good news from the Supreme Court this week, and powerful turnouts at Black Lives Matter demonstrations across the world, part of what I'm feeling is this weird, unfamiliar emotion – I think it's called… hope?
This week, Reine #9 reminded us to take care of each other.
Autostraddle's Resistance coverage has been SO comprehensive, just all the way through – you can read all of the pieces here.
Drew wrote about Disclosure: Trans Lives on Screen, which I absolutely cannot WAIT to see – it premieres on Netflix today!
Chyler Leigh and Lili Reinhart came out! (I have been waiting for Chyler to do this ever since she toured the UK with her band and did every performance draped in a Pride flag, so this is very exciting for me.)
This is everything:15,000 Stand Up For Black Trans Lives in Brooklyn, Show Us What Pride Month Should Always Look Like.
"Great terrible question, anonymous Karen!" 
Would you like a list of the best 200 queer movies of all time? Of course you would!
And then there were your comments!
---
On Foolish Child #73: All Houses Matter:
The Martin Luther Vandross, Jr. Award to Whitney:

On Queer Horoscopes for June 2020: How Can You Answer to Both Grief and Joy?
The Agonizing Ordeal Of Being Seen Award to Athens:
On Pop Culture Fix: A Coming Out Party for Chyler Leigh and Lili Reinhart!
The Cowl-ex Danvers Award to Carly: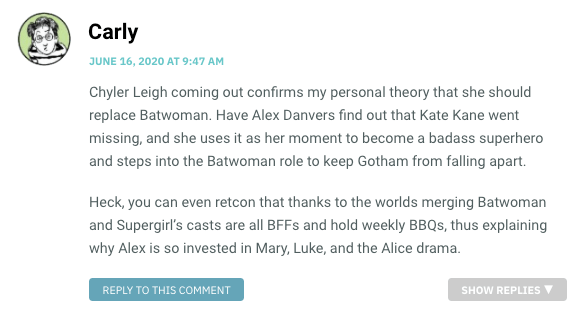 On 10 Ways You've Told Us You're Celebrating Pride This Year:
The Cellllllebration Times! C'Mon! Award to I67:
On My Top 10 Television Shows: Valerie Anne:
The Gotta Have Faith Award to VinousBliss:
On Pop Culture Fix: Kristen Stewart To Play Princess Diana Because Why Not:
The Xena, Warrior…Nun Award to Caitlin:

And on My Top 10 Favorite Lesbian Movies: Drew Gregory:
The Good Morning Baltimore Award to Ava:

---
See a comment that needs to be here? Let me know! Write in "comment award," or tag me – I'm [at] queergirl.