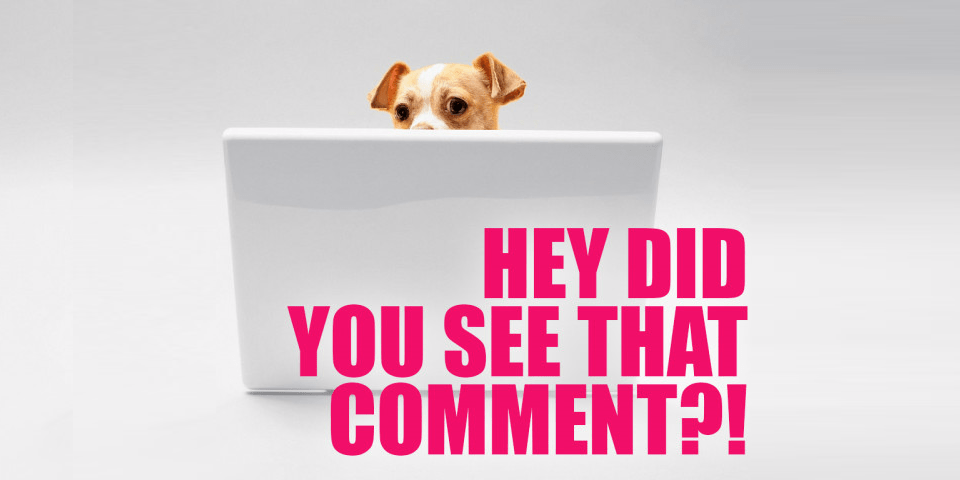 Hi there, bees and butterflies! It's Friday! After I'm done here, I'm gonna make lox-cucumber toast! What's for breakfast at your house?
This week, Janelle Monáe guest judged RuPaul's Drag Race! 
This transported me right back to my grandma's playroom, watching Nickdelodeon on the tiny TV on the dresser: Nine Boys From 90s Toy Commercials Who Have My Exact Same Energy.
Stef's getting strong, and thinking about the power of movement. I LOVED this.
Mommi? Sorry. Daddy? Sorry.
Casey helped out a reader who wasn't sure what to do about their crush!
The Last of Us is here, and already breaking my heart with how GOOD it is, and Valerie Anne and Nic are recapping it together!!!
Drew and Shelli Nicole had these thoughts as Sundance drew to a close.
For Black History Month, Autostraddle is partnering with SAGE to speak with Black elders in the community. Sai spoke to Ray Gibson, a Black trans activist and Air Force veteran. This project is SO exciting!
Vanessa's getting married, and this week, she's talking rings!
From Niko: Creating Trans Futures in "The Sims". It might be time for me to play this game?
And then there were your comments!
---
On Drew Barrymore and Natasha Lyonne Say They're Aubrey Plaza's Mommy and Daddy, I Personally Won't Recover:
The Agent of Gayos Award to Donna M:
On In 1994, Sky Dancers Informed The Tiny Femme I Was Becoming:
The Aggressive(ly Femme) Award to cleo:

On Word Search: Hetero Pessimism:
The Maroon Four Award to maybird (help, I am laughing so hard!):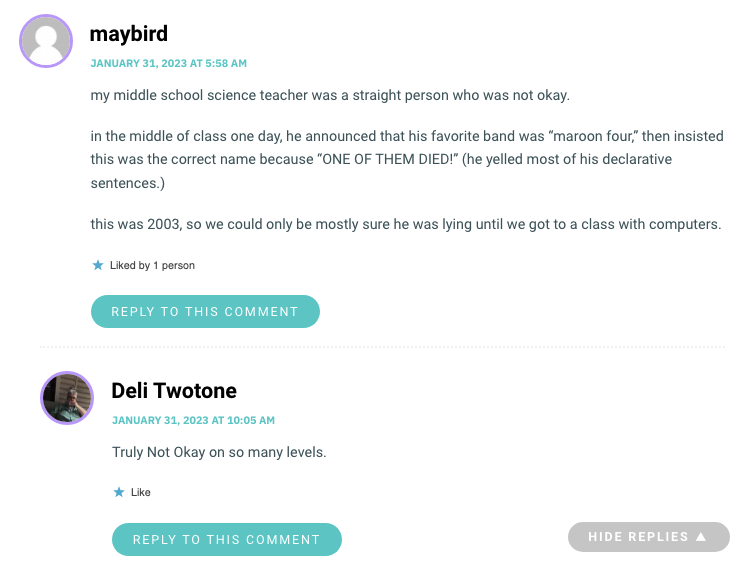 On You Need Help: Should I Tell My Crush How I Feel?
The Disposition and Intent of One Miss Lara Perkins Award to Sal:

On The State of Queer and Trans Film After the 2023 Sundance Film Festival:
The Ever So Fine, She'll Toe the Line Award to JCF:
On Gillian Anderson Wants To Know Your Sexual Fantasies:
The If These Tattoos Could Talk Award to @caitrw:
And on Blush and Bashful: You're a Lesbian and You Want To Buy an Engagement Ring:
The Break the Paradigm Award to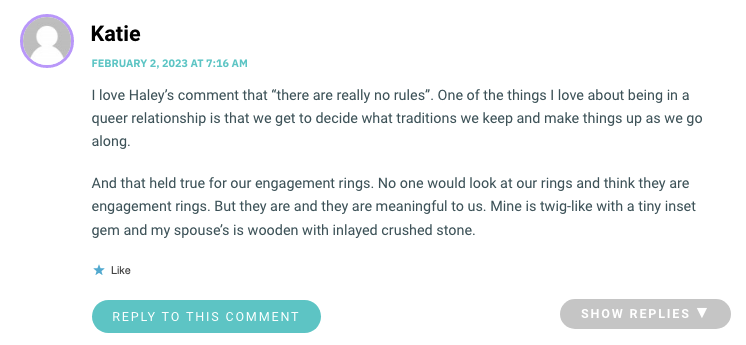 ---
See a comment that needs to be here? Let me know! Tag me [at] queergirl.