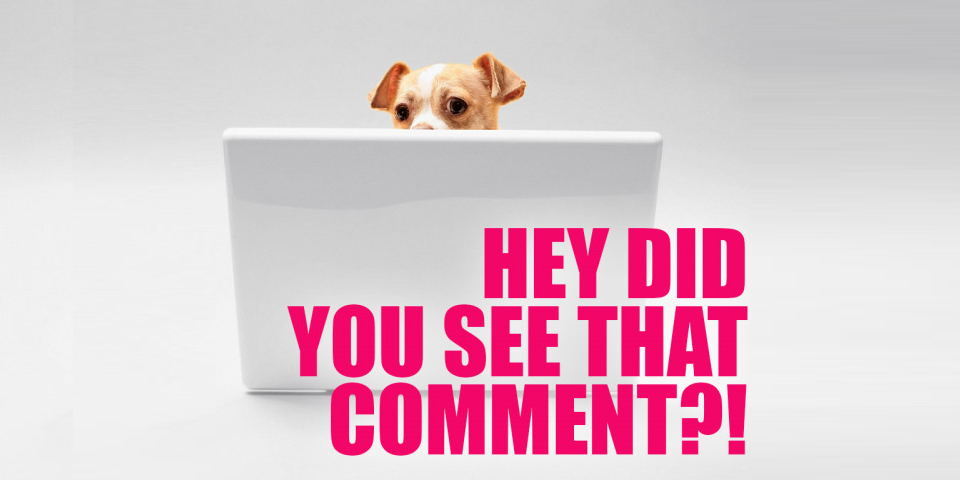 Hello! It's Valentine's Day! And I know, I know, Valentine's Day doesn't mean anything – unless we want it to! And here's what it means to me today:
Close your eyes for just a sec, and imagine that we're Bob Ross's happy little trees. Imagine being rooted in rich soil, our branches stretching towards the sun. And now, imagine the love: love creeping in like water, filtering through the soil, finding so many different avenues to get to us. We are so loved, all of us, by so many different people. I truly believe that. I believe it even when I can't feel it, even when it feels very far away. Today, though, it feels real and true, and I hope that just maybe, you feel a little bit of that yourself.
Ahem. I must really and truly be a happy little tree, since I'm so SAPPY! Anyway.
This week, Heather thinks Stumptown will fill the Root and Shaw-sized hole in your hearts!
Autostraddle's newest issue, In Another World, began this week with an astounding letter from the editor — in it, Kamala writes of "worlds within and outside of this slippery one, full of answers and questions and buoyant hope tunnels." I am SO beyond excited for all of these pieces!
Ahead of this week's release of Danny Lavery's new book, Something That May Shock and Discredit You, Adrian talked to Danny about what it is to want things, and about crafting a new type of trans memoir.
Carmen thinks you should go see Birds of Prey! Right now!
The buzz around this story has been so all-around heartwarming: Zaya Wade Is Trans and Loved: Dwyane Wade Shares 12-Year-Old's Coming Out with Ellen.
Hello, Christina is extraordinarily good at giving advice, and for the latest You Need Help, she wrote about building and rebuilding a relationship after there's been a consent misstep.
Sue Bird and Megan Rapinoe remain absolute icons.
And then there were your comments!
---
On Sex Scenes I Used to Click My Mouse to in My Dorm Room:
The All Signs Point to Yes Award to Clara:
On "To L and Back" L Word Podcast Episode 307: Lone Star With Mal Blum:
The Wishgiver Award to Janina and Carmen SanDiego:
On Letter From The Editor: In Another World:
The Squinting Towards Ecstasy Award to Ocean Capewell:

On Also.Also.Also: Janelle Monáe Reclaimed Flower Crowns as Queer Culture at the Oscars Last Night:
The Midsommar Award to Snaelle:

On "Birds of Prey" Is the Chaotic Sparkly Queer Misandrist Comic Book Movie of My Dreams:
The Tank Girl Award to Rie:

On Zaya Wade Is Trans and Loved: Dwyane Wade Shares 12-Year-Old's Coming Out with Ellen:
The We CAN Have Nice Things Award to Drew:

On Foolish Child #65: Valentine's Day:
The V-Word Award to Deli Twotone:
And on Céline Sciamma on "Portrait of a Lady on Fire," The Lesbian Gaze, and Queer TV That Gives Her Hope:
The Interview On Fire Award to Lauwer:

---
See a comment that needs to be here? Tag me! I'm [at] queergirl.