There are three storytelling tropes I love above all others: 1. When two women have to share their body heat to stay alive. 2. When two women have to pretend to be in relationship and then get into an actual relationship. 3. When two women kind of hate each other but then accidentally fall in love with each other. I can almost always only ever get those first two tropes in fan fiction, but there's real promise in the third one. Helen and Nikki from Bad Girls. Bering and Wells from Warehouse 13. Root and Shaw from Person of Interest. Enemies to lover is delicious! I feast on the angst! And now Stumptown has entered that tempestuous gay fray!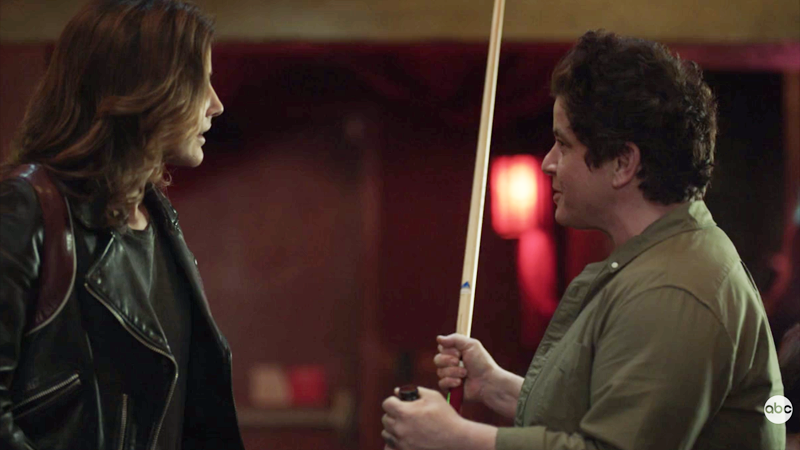 My main problem with Stumptown, a show I actually like quite a lot, has always been its unwillingness to allow Dex to build any kind of lasting connections with other women. I was hopeful when the show came back from its holiday hiatus and pulled the plug on the Hoffman-Dex-Grey love triangle that it was opening the door for more ladies in Dex's life, but never would I have dared to dream that she'd get a gay friend and an assassin girlfriend! But I'm getting ahead of myself.
Dex Parios is a bisexual dirtbag PI with a good heart, a drinking problem, and some serious PTSD from her time spent as a Marine in Iraq and Afghanistan. Lately, people have been encouraging her to maybe try to unpack some of the pain around her past, maybe just hit up a meeting with some vets who've been through the same things she has. She's reluctant, but when she shows up to such a meeting, she's greeted by a puppy-like eagerness from fellow vet Julie Goldman, who charms her into not panicking and staying. In fact, Dex is so bamboozled by Julie Goldman's honesty and ability to be… happy that she comes back for a second meet-up. That's where she runs into Army vet Violet.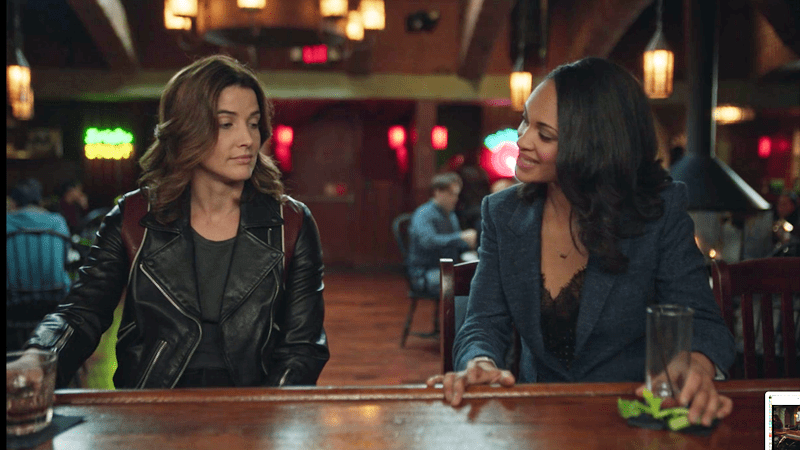 The whole thing is too gay to function. They waste absolutely no time on small talk, moving swiftly through introductions, clowning on each other's drinks of choice (whiskey, neat for Dex; a Seabreeze for Violet), telling each other their deep trauma and secret fears, and then bouncing back to Violet's place. En route, Dex's haunted tape player gets stuck on "Girls Just Wanna Have Fun," which Violet is both baffled and delighted by. She asks Dex if she wants to drink a bottle of Carignan and — Dex blurts out, "I WANNA." They have a sexy night of sexy shenanigans, talk afterward about how they both feel like they're floating, and even exchange phone numbers. It's a pretty big step fo Dex, who has tried to sneak out of Hoffman's house every time she's hooked up with him.
Dex goes about her night, doing a PI bust with Grey on some carjackers who got in over their heads when they found some heroin that belongs to a big time crime boss. Just when it seems like they've got it wrapped up, the crime boss' [presumable] assassin arrives AND THE ASSASSIN IS VIOLET! She and Dex glare at each other in shock and awe and lust and bewilderment, and dance around about how they don't want to have to kill each other, and then they get into a full minute-long fist fight set to an a capella crooning of "Girls Just Wanna Have Fun," which Natalie aptly described as "the second time this week I've seen a fight scene substituted for gay sex and, I've gotta say, I enjoyed them both."
Dex ends up tossing Violet over the side of the walkway and Violet escapes before Dex can catch her breath.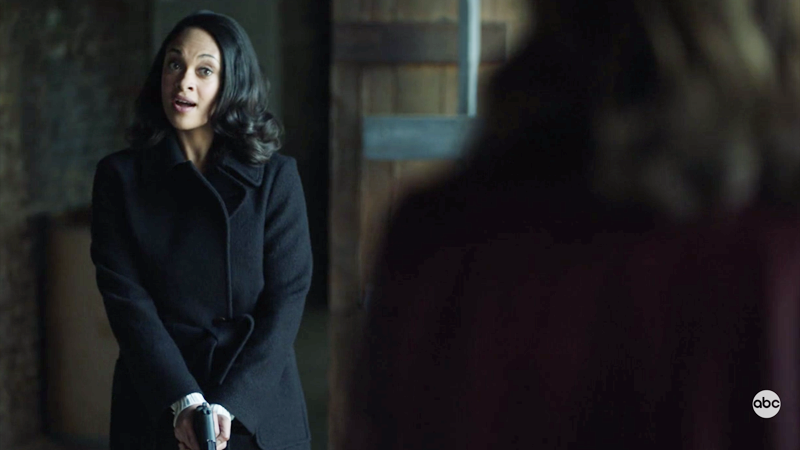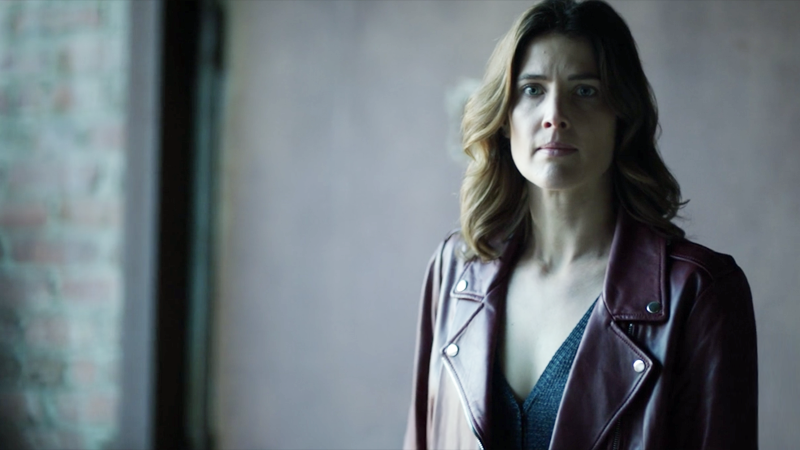 Later that night, Dex is sitting at the bar, drinking alone, when a cocktail arrives for her. A Seabreeze, made to Violet's exact specifications. Grapefruit juice, cranberry juice, vodka, and a celery stalk. The bartender says, "Some woman ordered it for you. She was just here a second ago." Grey narrows her eyes, looks around, sees no one, pulls the Seabreeze toward her, drinks the whole thing.
See you soon, Violet; when Dex leasts expects it!