Hey squirrelfriends! Autostraddle asked me to say a few words about television in 2010 and considering all of the FEELINGS and OPINIONS that I have on the subject, I had to say yes.
The only caveat I have here is that I'm just one person with one person's opinions, ergo I am only going to write about the shows I watch. I'm sure you're all going to have a whole lot of yelling to do in my general direction once you read this, so feel free to sound off in the comments. And I'll feel free to ignore you!
Let's start with my 20 favorite shows of 2010, ranked in no particular order and nominated based on overall watchability:
Best of 2010 – Scripted
1. Community
2. Parks and Recreation
3. 30 Rock
4. Weeds
5. Nurse Jackie/US of Tara (tie!)
6. Grey's Anatomy
7. True Blood
8. Mad Men
9. Modern Family
10. It's Always Sunny in Philadelphia
11. Party Down
12. Gossip Girl
Best of 2010 – Reality
1. RuPaul's Drag Race
2. The Fabulous Beekman Boys
3. Tabatha's Salon Takeover
4. Top Chef Just Desserts – I want Yigit to bake things for me all the time! Also: THE RED HOTS WERE FOR MY MOMMY!
5. On the Road with Austin and Santino
6. Jersey Shore
7. Project Runway (even though Gretchen won)
8. Kell on Earth
Best Moment – Russell takes over the news on True Blood (HBO)
I mean, come on. Russell zoomed in, ripped the anchor's spine out, and then uttered some of the most fantastic lines of dialogue I've ever heard: "Why would we seek equal rights? You are not our equals. We will eat you. After we eat your children. Now, time for the weather. Tiffany?wp_postsIf that didn't blow your mind then maybe you're dead too.
Runner-up: the last 5 minutes of the Weeds episode "Boomerangwp_postswhere everything goes to shit. That's a really brilliant episode. Stephen Falk is awesome.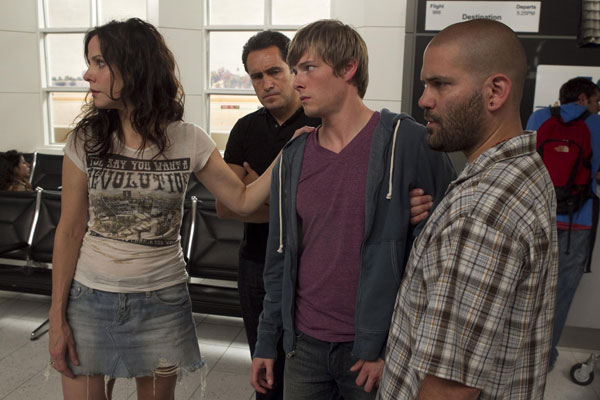 Best Comebacks – Gossip Girl (CW) and Weeds (Showtime)
Both of these have had awesome years. Like, really really awesome.
Biggest Disappointments – The Office (NBC), How I Met Your Mother (CBS)
I'm a big fan of both of these shows but they're starting to show the signs of their old age. I have no idea what will happen when Michael Scott departs Dunder Mifflin at the end of the current season of the Office, and I almost don't even care who Your Mother is anymore! But Mindy Kaling, girl, you're still awesome.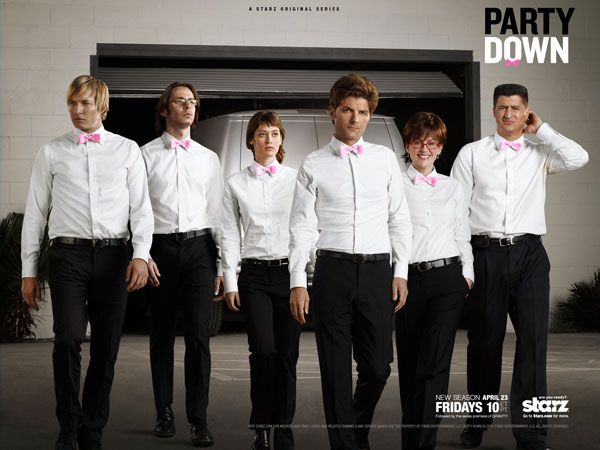 Worst Cancellation – Party Down (Starz)
BLERG! ALL OF THE BLERGS!
Best New Show – NONE OF THEM!
JK I guess. I dunno, 2010 wasn't a great year for new shows. If I had to choose I guess I'd say Boardwalk Empire and the Walking Dead. Both were big-budget epics with awesome production values but were a little a disappointing. And I really enjoyed Showtime's The Big C as well.
Best Person on TV – Lizzy Caplan
She should be on every show. EVERY SHOW. Luckily what could wind up being the best show of all time is hopefully coming our way soon.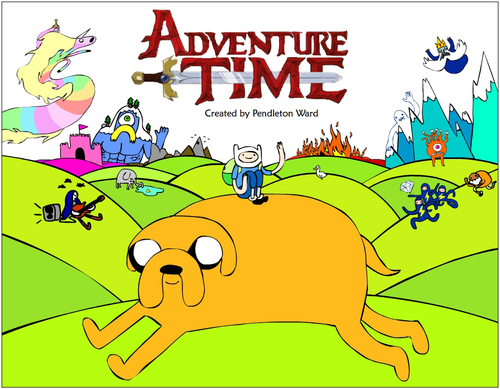 Best Animated Series – Adventure Time! (Cartoon Network)
A brilliantly bizarre series about a boy and a dog who use math and magic to solve puzzles and battle crazy characters in some sort of trippy candy land. I can't explain it any better than that, you just have to watch it. It's really unique and fun.
Best Thing About SNL – Stefon
He's also the only good thing about SNL right now! I also generally love the Digital Shorts and I'm weirdly obsessed with the Miley Cyrus Show. I also liked the ladies of SNL special they did, where all of the amazing SNL alum ladies (and our perennial fave Kristen Wiig, who has been tragically underused lately) had a Real Housewives-style fake reunion hosted by Andy Cohen himself. But all of these special appearances just point out how good the show used to be, which just bums me out. They've had a lot of awesome hosts this season and have managed to make a slew of underwhelming episodes. But I'm hopeful for 2011… they've got Jim Carrey hosting in January!
Best Show I'm Embarrassed to Watch – Cougar Town (ABC)
They have acknowledged how awful the name is, if that helps. It's universally praised by critics and is actually really, really funny, albeit a bit cheesy.
Worst Show I'm Embarrassed to Watch – Glee (Fox)
Good lord, where do I even begin? The second season of Glee has been even worse than the first. I'm going to get too ranty if I start listing all the problems with Glee. Anyone wishing to engage in a lengthy discussion about the pros and cons of Glee can meet me in the comments!
Worst Way To Meet a Bunch of Lesbians – The Real L Word (Showtime)
Whether you loved it, hated it, or loved to hate it (guilty!) this show sure did inspire a bunch of feelings! Unfortunately it was kinda boring and weirdly edited, but once we got to know the ladies of the Real L Word in real life (see what I did there?), it turned out that they were all pretty cool!
Craziest Finale – Mad Men (AMC), Grey's Anatomy (ABC)
My first reaction to Don Draper's proposal was "FAAAAAYYYE!wp_postsand my second reaction was "sorry new girl, nobody hit your buzzer.wp_postsBut now I guess it makes a little more sense. Bonus points to the lovely scene of Peggy and Joan bonding near the end of the episode, which made me SO SO VERY HAPPY. And the Grey's finale with the shooter on the loose in the hospital wasn't an original premise by any means but it was executed to near perfection. Welcome back into my good graces, Grey's!
Best Rewatching – Newsradio
After being robbed of my weekly Maura Tierney experience when ABC canceled The Whole Truth a few months ago, I turned to my collection of Newsradio DVDs and let me tell you, these are still really really funny 15 years later.
Best Television Recappers
If you're like me, it's not enough to just watch tv, you have to fully experience it as well. And to that end I am a big proponent of tv recaps. In my humble opinion, the best/funniest recappers around are Rich at fourfour, Richard Lawson at Gawker, Jacob at Television Without Pity and our very own Riese! REEEEAAADDD!
Best 2011 Shows – FROM THE FUTURE!
I'm excited to see Episodes and Shameless on Showtime, and Skins on MTV… but goddamn I am SO EXCITED about Portlandia coming to IFC. Fred Armisen and my own guitar hero Carrie Brownstein take their ThunderAnt shtick from the web to television. And I'll say I'm cautiously optimistic about The Cape and Mr. Sunshine. As far as midseason premieres, I'm so happy to see Parks and Recreation (NBC) and RuPaul's Drag Race (Logo) return in January. And if you missed it on Sundance, Be Good Johnny Weir is coming to Logo in 2011!