SKINS USA:
I still don't own a teevee, but I might have to get one so that I can trip balls on life with the cast of Skins USA!

What do you think? How do you feel about Lesbian Maxxie aka Tea?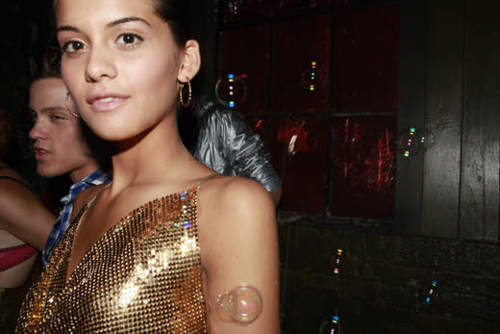 RUBY ROSE:
Ruby Rose is apparently the first lesbian to appear on the cover of FHM.
Well… that's what they're saying, but as we all know now, Ruby Rose is not the first lesbian to appear on the cover of FHM.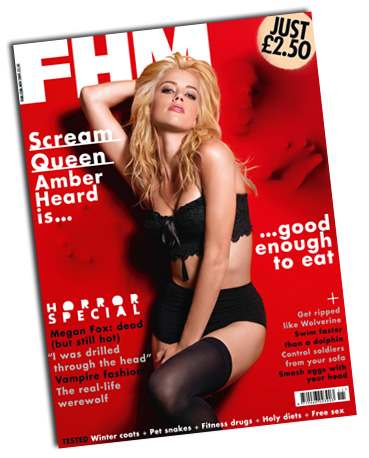 But she is the first OUT lesbian to appear on the cover of FHM! (Plenty of bisexuals have graced the cover, you know how those lad mags love a reluctant bisexual).
Reports The Sydney Morning Herald:
"I was dating someone – I ended that a couple of days ago because it wasn't working out for me," Rose says of her recent squeeze. "She wasn't the kind of person I thought she was, let's leave it at that."
The clucky Melbourne girl, who admits she wouldn't be surprised if she had a baby in the next few years, also reveals she still has feelings for her former fiancee, supermodel Catherine McNeil.
"I've got Catherine, my ex, back in town and we're going to meet up and work on our friendship," Rose says.
She says she has been asked for years to pose for a men's mag.
"I've said no to every men's mag to do any shoot because it didn't feel right at the time and I didn't really want to do it.
"But then I shot with photographer Carlotta [Moye] and both times the pics have been extraordinary and I thought it would be fun."
Rose also feels strongly that there is an undiscovered female readership of the blokey mag. "Growing up, when I was younger, if I got a copy of FHM I'd be rapt."
And as for the girl with whom she poses so intimately in the shoot? Rose says it was Moye's choice – the wife of Ksubi chief George Gurrow, Franziska.
"I didn't want a friend to do it as the rumours would start and I didn't want it to be a tall, blonde big-boobed girl. I wanted a model model and she was awesome; she kept laughing, saying, 'George is going to kill me – I can't believe we are doing this."'
I LOVE YOU PHILLIP MORRIS:
Convicts in Love: Stereotypes are stereotypes for a reason and the gay-themed Phillip Morris wallows in each and every one of them – "The film's obvious hook is that Carrey and McGregor are playing a gay couple. While their relationship is handled in a matter-of-fact manner, the script is littered with content that borders on insulting."