Summertime: a season of combating sweaty patches and figuring out if you should turn all of your jeans into cutoffs. An easy cool down option? CROP TOPS. Now, now, I know all of us aren't used to showing a little mid-torso epidermis but hear me out. Pickin' up where Carmen left off, a bunch of Autostraddle staffers felt the breeze to reaffirm that crop tops can be worn by any one with a bod. We've even provided a plethora of cropped options for your perusal. Enjoy, and show off your cute belly!
---
Lydia, Fashion/Style Editor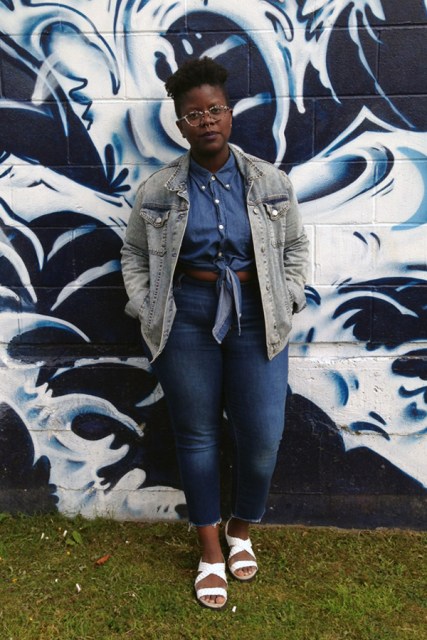 My crops tend to kind of end up being cheaters — they're typically only a sliver of skin (blame my short torso) but I love them any which way. Usually, I'll wear my cropped tops with skirts, but this year I am branching out to shorts 'n' jeans. Can't stop, won't stop, #tombabes for life. Who gon' stop me?
---
Carmen, Straddleverse & Feminism Editor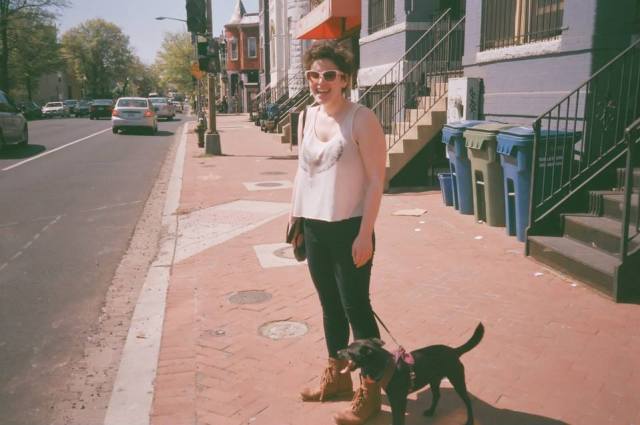 I am a short human, and crop tops can sometimes run long on me or hit right at the waist so if I pair them with mid- or high-rise pants, they basically just make me appear to be a normal height. This is a huge boon to me, because I'm a big fan of pairing them with long pants. It's a nice equalizer: my crop tops are usually loose or unstructured, so wearing them with jeggings can add a nice balance to my silhouette; my crop tops also lean femme-of-center, so pairing them with some basic denim accoutrements makes me feel like I've got more of a tomboy vibe going on.
---
Anna, Saturday Morning Cartoons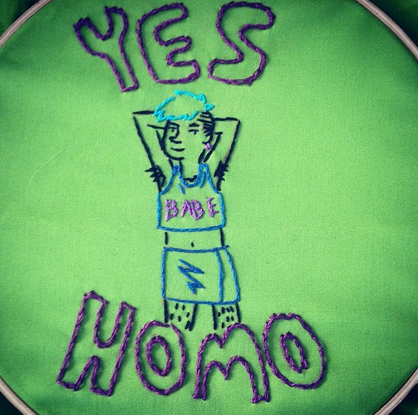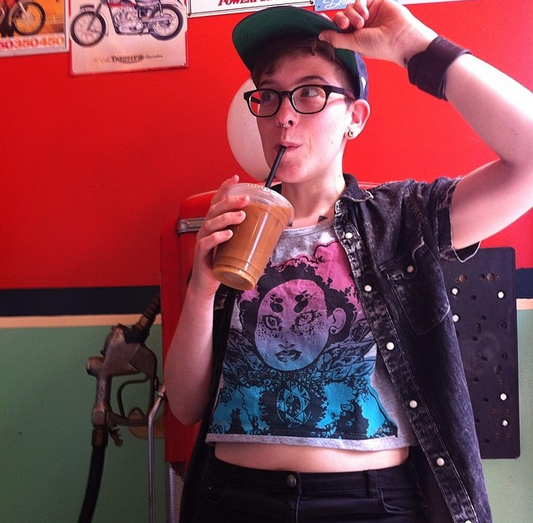 It took me a while to gather the courage to wear crop tops. I was worried I wouldn't be read as genderqueer while wearing them — which is just utter foolishness and thank god I got over it. Wearing crops has become the perfect clothing item to express myself. I pick crop tops that are long enough to cover my binder or are tight enough to act like a binder, which is key for me feeling comfortable. I usually layer them with an overshirt or jacket and a hat too. My clothes tend to be on the weird/flashy/loud side and my crop tops reflect that aesthetic.
---
Robin, Contributing Editor
I used to be that kid in high school who always wore hoodies and jeans, even during summer in the South. I didn't necessarily feel bad about my body, but I also didn't feel comfortable in it — I mostly just wanted to disappear and exist as a disembodied personality. Now I'm at a place where not only am I confident enough with my corporeal existence to care about what I'm wearing, I've discovered that I also…prefer to wear as little clothing as the weather allows. Enter, loose-fitting crop tops. Airy enough for me to feel free and unfettered, top enough for me to be allowed in gas stations and other fine establishments. I've also got a weirdly long torso for my body, and I think crop tops are perfect for breaking that up. I'm a simple patterns & textures kind of lady-dandy, and that extends to my crop tops, too.
---
Audrey, Contributing Editor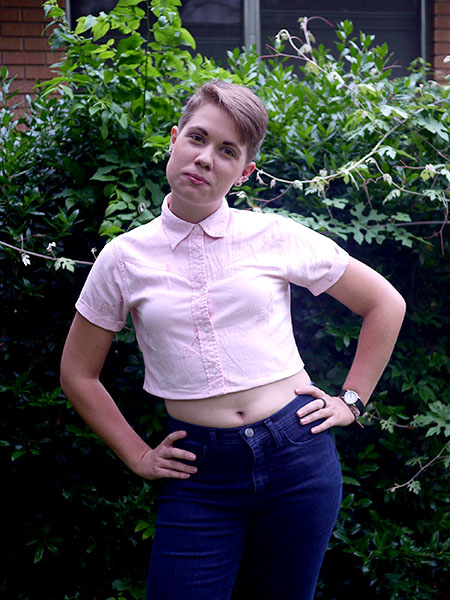 I've been wearing a lot of button downs lately because they feel comfortable when the line between tomboy femme and soft butch gets blurry under my skin. I have also recently decided to celebrate my stomach more, because I am alive, ya know! Enter the button down crop top. The top pictured was one I swiped from a friend who had it in her Goodwill pile many years ago. I decided to give it new life by cutting it in half and sewing on a new hem. Voila! Unfortunately the only collared, button-down crop tops I found for sale on the internet were too tacky even for me to love. We shall have to help each other sew the revolution.