In a move that should be shocking to no-one (but is actually kind of shocking), Yulia Volkova of Tatu announced in an interview that she has less than progressive views about homosexuality. When asked by an interviewer how she'd feel if her son were gay, the mother of two replied, "Yes, I would condemn him, because I believe that a real man must be a real man…God created man for procreation, it is the nature. The man for me is the support, the strength of… I won't accept a gay son." She was quick to clarify she wouldn't mind if her daughter was a lesbian, "This only applies to a daughter, not a son."
The interviewer asked, "So you think that freedom can only be for women?"
Yulia replied, "I think for men it's a bad freedom. In our time, there is a very large number of frivolous girls (and a man can be with a large number of these girls). This is freedom for men. And a man has no right to be a fag. Two girls together — not the same thing as the two men together. It seems to me that lesbians look aesthetically much nicer than two men holding their hands or kissing."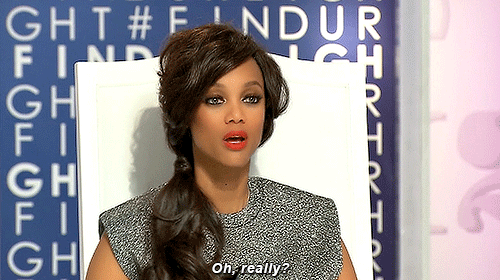 Although the ladies of Tatu announced in 2007 that they were not actually lesbians nor romantically involved with one another, they followed that announcement with a statement supporting "love without boundaries." In Tatu's typically confusing fashion, Yulia followed up this information by mentioning several times in interviews that she's actually bisexual. In 2012, Volkova told a Russian publication, "I still like boys and girls. Even my current husband Volodya, sitting in front of me, confirms that he knew about my stories with the girls. For me it is a recurring theme. Just recently I had a friend that I really liked … It's not even the echoes of the past, this is what I live for."
I invite you to join me in listening to this gem from happier times in Tatu's storied past, "Malchik Gay" or, "Gay Boy."

For a woman who built her entire career upon wearing schoolgirl uniforms and making out with her bandmate to create scandal and solicit the male gaze, for a band whose entire premise was built upon pretending to be queer, for an artist who has even campaigned for gay rights in the past, these statements are surprisingly gross. Earlier this year, Tatu performed at the Sochi Olympics, despite the fact that an outspokenly lesbian act like Tatu couldn't even exist in Russia's current political climate. It's absurd to hear Yulia make the kinds of statements you'd expect to hear from some creepy dude — no, it's totally OK when two girls do it, that's totally hot! But no homo.
Volkova quickly realized her error and attempted to rectify it with this gem: "I want to say that I'm not against gays, I just want my son to be a real man, not a fag. I have many gay friends. I believe that being gay is all still better than murderers, thieves or drug addicts. If you choose out of all this, being gay a little better than the rest."
Cool, thanks.
Her bandmate Lena Katina is currently striking out on her own, slated to release a solo record called "This Is Who I Am" on November 18. Her first single, "Fed Up" is pretty OK, but it's no "All The Things She Said."
All my dreams are dead.