Hi, grrl scouts! I spent the week counting down the days 'til Andy Warhol's Silver Clouds came to Arlington, Virginia. Then I went and touched them. And now, nothing really seems as great as it used to – except for good ol' great gay news. That never goes out of style.
Too Late, Pennsylvania!
Turns out the law says all the marriage licenses gay people gobbled up in Pennsylvania before a judge shot them down are still valid. WHOOPS.
A Norristown attorney says yesterday's decision by a Pennsylvania Commonwealth judge may have stopped any more licenses from being issued to same-sex couples in Montgomery County, but those that have been issued cannot be taken back.

Family attorney Dan Clifford says he is reviewing the decision of Judge Dante Pellegrini, which orders the Montgomery County register of wills to stop issuing marriage licenses to same-sex couples.
Queers Get 30K in New Mexico in the Name of Love
Dona Ana County Clerk Lynn Ellins is being challenged by the state for his decision to go rogue and issue same-sex marriage licenses. In response, he's garnered $28,400 from 556 donors online in order to fight the good fight. He predicts that $40,000 will deliver him swiftly to victory, which is good news for all the lesbians in love in southern New Mexico.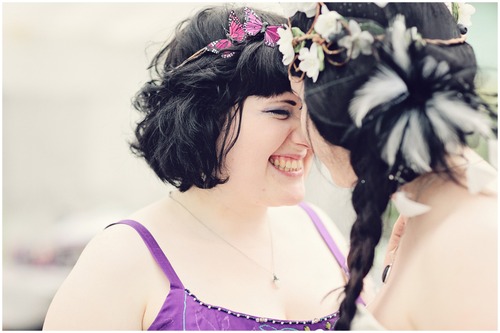 Manitoba's About To Get Gayer
In Manitoba, Canada, the future's bright for queer students and their allies: schools must now accommodate gay/straight alliances, 'cause the government said so.
Fashion Needs Queers
"The gay community has made an incredibly profound impact on the fashion industry, and without key creative such as Marc Jacobs, Gianni Versace, Dolce & Gabbana, Alexander McQueen, to name a few, the art form would not be so vibrant," Campbell said.

"Gay culture and fashion go hand-in-hand in that they flourish in the light of making bold and brave statements," she added.
k.d. lang Does Broadway
k.d. lang's name is in lights in a brand-new place!
Grammy Award-winning artist k.d. lang will make her Broadway debut in After Midnight, a new musical combining Duke Ellington's music, Langston Hughes's poetry and performances by 25 vocalists and dancers.

lang will be the second "Special Guest Star" after fellow Grammy Award-winner Fantasia. After Midnight aims to echo the Cotton Club's tradition of featuring popular artists in limited engagements during the musical's run. In addition to Hughes and Ellington's genius, not to mention that of Fantasia and lang, the show will feature nine-time Grammy Award-winner Wynton Marsalis's talented orchestra performing the sultry tunes made famous in Harlem's most iconic Jazz Age nightclub.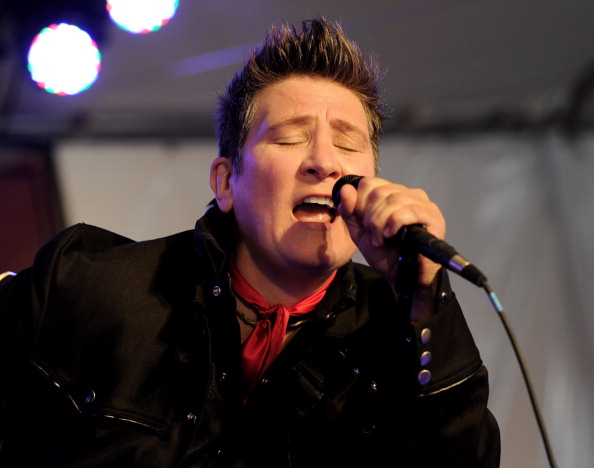 Good Gay Military News
A lesbian couple in the Air Force has received a joint assignment! Turns out you really can have it all in America.
After previously denying their repeated requests for "Join Spousewp_postsconsideration, the Air Force granted Master Sgt. Angela Shunk and her wife, Tech. Sgt. Stacey Shunk, an assignment at Hill Air Force Base near Ogden, Utah…

"It was really great. We were really excited,wp_postsAngela Shunk told Stars & Stripes from her current assignment at Aviano AFB Italy. "We're so happy the process is finally over and we're going to be stationed at the same location."

Surfing Stoner Dogs