Hello my little marshmallows! Welcome to a wonderful new week in the wonderful world. Let's go to fashion week. You'll be a star.
This Sunday Funday is sure to please, since we have over 200 people on our side within the first 2 seconds of this article. And it only gets more fierce, fabulous, and full of pictures of Amber Heard from there. So what are you waiting for?
San Francisco Cops Join "It Gets Better"
The San Francisco Police Department is now the first-ever unit of law enforcement officers to record a video for the "It Gets Better" campaign. It makes sense, since 200 people on the force at the SFPD identify as gay:
The uniformed officers spoke directly to the camera, talking about their younger years, the problem they had living lives in the closet, and the complete relief it was to come out and be honest with their parents and the people around them. […]
It wasn't hard getting the cooperation of the department and its 200 openly LGBT officers.
"We put out the word and had plenty of volunteers," Militello said. "We wanted to show all ages, all ranks, all genders, all ethnicities, all assignments."
Washington State's Marriage Bill
The Washington state House passed a bill 55-43 on Wednesday approving gay marriage.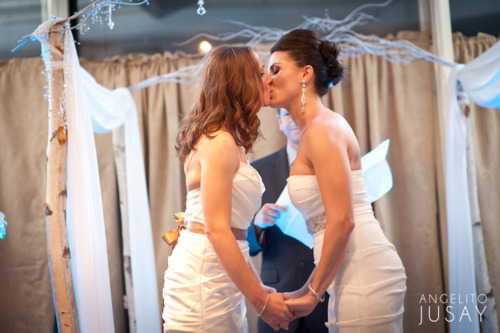 News About Hillary Clinton
I wish I could spend a lifetime writing about Hillary Clinton. Especially since she's always spending her lifetime working to advance equality like a big super equality machine.
The Global Post recently published an article about her contributions to the advancement of LGBT people, and the list was pretty long:
Building on protections placed by President Bill Clinton in the 1990s, Secretary of State Hillary Clinton closed the book on a legacy of internal targeting of LGBT personnel when she took charge of the agency in 2009. Now advocates and scholars say she has done as much to advance the rights of gay, lesbian and transgender people in recent years as any other leader in the world.
"The State Department has gone from the world's principal advocate for anti-gay policy to one of the great leaders for LGBT rights,wp_postssaid David K. Johnson, a professor at the University of South Florida and the author of "The Lavender Scare: The Cold War Persecution of Gays and Lesbians in the Federal Government."
Clinton announced in December that the American diplomatic corps would become involved in a global initiative to promote LGBT rights as human rights, and also said that incredible phrase "gay rights are human rights." Internally and around the world, there "have been results already" from Clinton's actions to progress the equality of LGBT people around the globe, according to the assistant secretary at the State Department's Bureau of Democracy, Human Rights and Labor.
Margaret Cho Does It Again
I love when Margaret Cho stands up to powerful and famous people or the entire world about how much women should love themselves. Seriously. I think she could do that full-time and I would still love her just the same, if not more. This time, she's putting the spotlight on "bully" Karl Lagerfeld for calling Adele "a little fat" from behind his glasses:
I don't know why we care what you have to say. We don't have the luxury to starve for fashion. We have to work for a living. We have double shifts. We carry groceries we can barely buy with our meager salaries up many flights of stairs and feed our children and deal with our children being molested and woefully sometimes bury our children and find a way to live through this, being merely children ourselves. We worry through vocal surgery and survive the silence and still go to gigs and keep from getting hit and if we do, successfully cover the bruises with concealer so we can go to school and to the DMV and SXSW and keep our heads up high while being unloved or loved by the wrong ones and hang in the friend zone as we hang our laundry out to dry and run for the bus and fight for the right to marriage while finalizing painful divorces and try amidst all this to keep going and get by.
When you say we are fat, you murder our grace, and we've already lost so much to begin with. We've already lost everything, except weight. That we gain steadily, along with self hatred, and all you are doing is adding to our burden, pressing down on the scale with the long toe of your fine, elegantly tassled loafer.
The History of Geeky Glasses
This is relevant to your interests:
A study published in October found that people who wore rimless glasses were perceived as intelligent and trustworthy but also more attractive than those who wore more prominent frames. How was "More attractive" defined? As more "average" and "less distinctive." Which is the opposite of what people who go for bold frames are interested in. Thick eyeglasses might not be pretty like a rose but they are in your face—whether the lenses are prescription or not.
It's an approach to dressing fashion insiders know all about. They want to stand out, assert their personal style, not blend in. 
From Super Bass to Swag
Remember when you saw the video of two girls singing "Super Bass" on Ellen and you were all, "awww" and then you were all, "oh my gosh let's watch it again," and then you were all, "okay now I have to leave the house" and put it on your Tumblr so you'd never lose it? Well, they're back with Keri Hilson's "Turn My Swag On," and it's just as wonderful.
Amber Heard as Marilyn Monroe
Amber Heard plus Italian magazine "Max" plus Marilyn Monroe inspired photoshoot equals your dreams come true.
Hello Blue Ivy Carter!
Jay-Z and Beyoncé released photos of Blue Ivy Carter — but not to People Magazine or, sadly, even Vogue Magazine. Instead they belong to you. For free. On Tumblr. Included is a note from the Carter family to respect their privacy, but really it should read "we are the best people ever and our daughter is already the luckiest human being on Earth." They kind of said that, but they paraphrased.
"Undercover Princes" Sounds Adorable
Crown Prince Manvendra Singh Gohil of Rajpipla, India came out six years ago, and it wasn't pretty. His father disowned him and his countrymen dishonored him. But now, he's an HIV and gay rights advocate both in his native homeland and abroad, and in a new four-part series on TLC called "Undercover Princes," he is going to find true love. Guys isn't that the sweetest thing ever?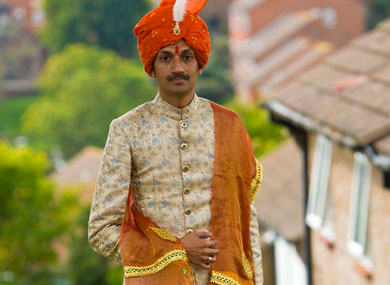 Baby Polar Bear Plays in Snow for the First Time