Happy Mother's Day, Autostraddle! I'm going to be honest: I neither have two moms nor wish to be one of two in the future. But shit, gay families are so amazing! So let's take this Sunday Funday to reflect on how far we've come, what's left to do, and the love that'll get us by in the middle. Deal?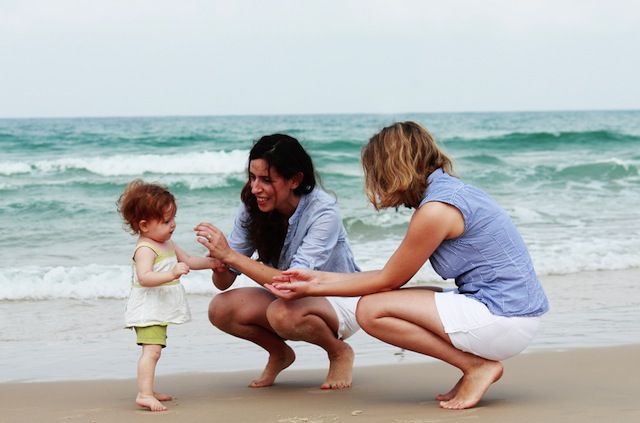 Happy Mama's Day
It's the big day! Why isn't it kids' day, you might ask. We all know that's because every day is kids' day and nobody appreciates women so shut the fuck up and hug your mom.
To celebrate this momentous occasion and Jane Lynch's own life, let's take a foray into the lives of lesbian parents.
"It's so funny, my instincts are, Well, I'm maternal in that I'm very empathetic, but children I never got or understood. I've always been more of a dog person. So yes, motherhood has changed me. I have this little girl, Haden, who lives with us. She's 9 years old, and she's witty and sardonic and has a huge heart. She's a peacemaker and one of the wisest beings. Sometimes I feel like she's taking care of me."
The Huffington Post is celebrating the times by publishing a series of essays on motherhood, many of which are relevant to my own life but the most relevant in this moment of which is about being a gay mom.
When did you get her?
Who is the real mom?
Are you the aunt?
Does she have a dad?

We didn't get her. She doesn't have a dad. She has two moms: Mommy and Mama. We are both her real moms. We planned for her. We spent a year trying to conceive her. A year dreaming of her, hoping for her. Through first words, first steps, tantrums, bad dreams, parent teacher conferences, and the agonizing public school lottery, we are her parents.

When we chose to start this little family of ours, we had been legally married here in Massachusetts for five years, but knew that the fight for equality was just beginning. While pregnant, we worried about the second parent adoption and what would happen if we traveled outside of our state and we needed medical care. We worried about what our daughter's teachers and doctors and peers would think of us. We expected to have to defend our little family. We were right.
The Times, They Are A-Changing: Gay Marriage Roundup
Gay marriage has come a long way. I have a GIF to prove it!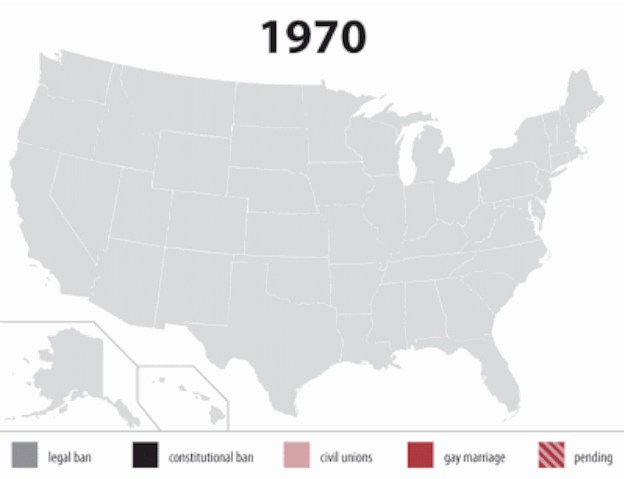 Shit's gotten exceptionally real, though, since Obama came out in support of same-sex unions, so let's give credit where credit is due.
In a city exemplified by the Senate, where a majority vote can be a losing proposition, the tortured and extended path President Obama took to supporting marriage equality for same-sex couples was not unexpected.

What has been unexpected — even by many of the most prominent supporters of marriage equality — has been the path that both the president and the country have taken since Obama announced on May 9, 2012, "I think same-sex couples should be able to get married."

The opposite of gridlock, Obama's move — whether cause, effect or some combination of the two — was followed by the clearing of a pathway to significant movement for recognition of gay and lesbian couples' marriage rights in the year since.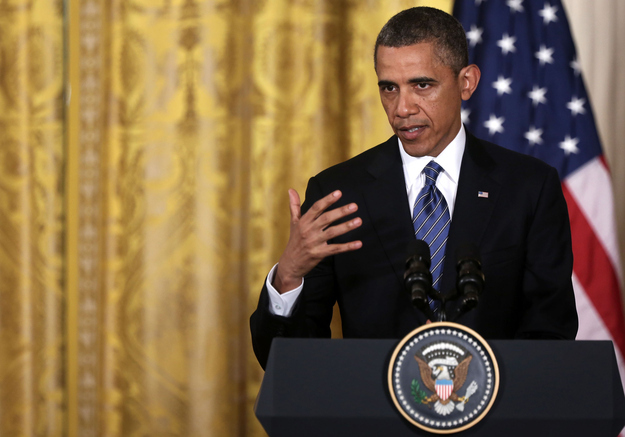 The proof is really in the pudding, though. GIFs and Presidential podiums aside, gay marriage is experiencing success from places like Minnesota to the brain of Charlie Crist.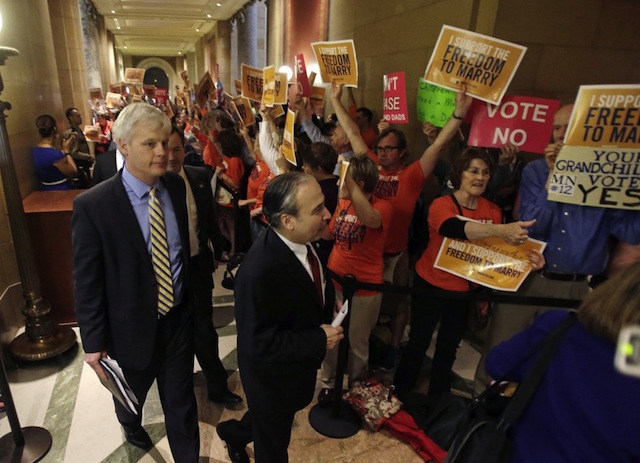 I Want To Run Away With You… To A Top LGBT Destination
In the words of the Beach Boys:
Lets go vacation now
Everybody's figuring out how
Come on and start a gayer life in an exotic location with me
In what's being called Medical Tourism, everyone's going to Portland to conceive gaybies. In India, the tourists are looking for a different kind of beginning- same-sex marriage. And they're even calling it "Pink Tourism" for reasons I'm sure that have nothing to do with emasculation.
I just wanna go somewhere to, like, drink or something though, so I'mma just keep the Top 5 Gay-Friendly Cities in the UK in mind.
A Coming Out
ABC Producer Don Ennis came out as Dawn Ennis last week. Congrats, Dawn!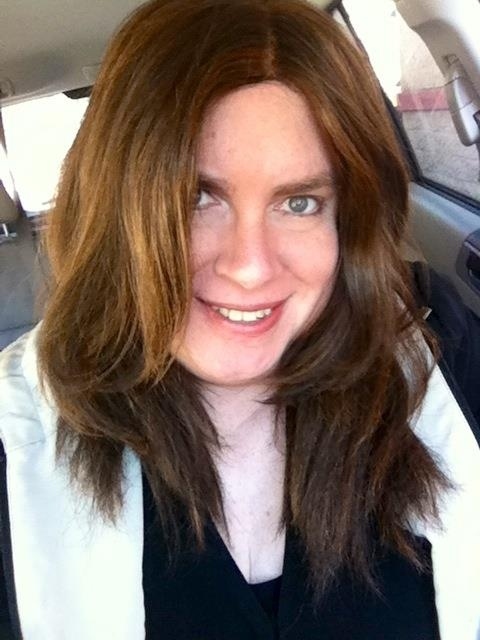 #EducateCoaches: From Dream to Reality
Thanks in part to your support, one small step toward a better world and one giant leap for the world of high school athletics have now been taken.
#EducateCoaches was a success and to you all I am forever indebted.
The NFHS will now come together with the SPARK Movement, the Ohio Alliance to End Sexual Violence, Futures Without Violence, Mentors in Violence Prevention, the California Coalition Against Sexual Assault, the National Sexual Violence Resource Center, and the Pennsylvania Coalition Against Rape to include resources in their trainings for coaches that detail the definitions of rape and sexual assault, successful bystander intervention strategies, and how to report crimes of a sexually violent nature. Together, the coalition's efforts will reach more than 80,000 coaches at 18,500 schools and 11 million students.

A Day In The Life
'Cause there just isn't enough Tabatha Coffey. Or something.
The Prettiest Little Liars
The cast of Pretty Little Liars aren't just making the silver screen more enjoyable for your eyeballs. They're available in print, too! All of the print publications ever, actually.
This Image Will Restore Your Faith in Humanity
I want to go home and hug Eli so hard.
Eva, who works as a foster mom for Badass Brooklyn Foster Dog, rescued this one-eyed dachshund mix from a high-kill shelter in Alabama. She fell in love, bringing him back to her farm in Pennsylvania and naming him Captain Morgan.

Captain was eventually adopted by an awesome couple a few months ago, and it's been happy-ever-after since. The couple brought Captain to a Badass Brooklyn block party where he was reunited with the woman who saved his life.

As soon as he saw Eva, he jumped into her arms to say "thank you."