I had the great joy of catching up with former Autostraddle heartthrob Whitney Pow yesterday, who was visiting Rochester, NY to do video game research (of course). They and Baby T. Rex were fast friends! We bonded slurping up noodles at the Chinese noodle bar around the corner. We also visited some queer friends who are new moms to drop off the Jumperoo Baby T. has outgrown and, of course, snuggle their little human. We packed some leftover chicken chili because Hecate knows that finding time to shower is an achievement in those first few months, let alone making home-cooked meals. I hope your weekend was equally full of joyous celebrations of comfort food and community!
---
Forget Glow! Add Signature Move to Your Watchlist!
Does a queer coming-of-age romantic drama about a Pakistani American female wrestler and a Mexican American bookstore owner that explores themes of navigating the diaspora interest you? It does? Well, you should probably check out Signature Move when it's released on Amazon and you should definitely read this Vice interview with Pakistani Canadian screenwriter, Fawzia Mirza, who also stars in the film she wrote loosely inspired by her relationship with her real-life ex. Mirza's film is slaying the film festival circuit right now and slated to be released on Amazon in March 2018.
---
Queer, Here, Etc.
Congrats to our friends at @SpelmanCollege for creating a scholarship for LGBTQIA students! https://t.co/8dYZ17DHFx

— Feminist Campus (@feministcampus) July 21, 2017
+ Activist Maxwell Poth is Doing Something About LGBTQ Teen Suicide.
+ This Hisotrically Black College Just Made a Big Move for LGBT Students. I see you, Spelman!
+ Outsider Model Jovel Ramos Launches Capsule to Benefit LGBTQ Homeless Youth.
+ New Bill Seeks to Mandate LGBTQ Inclusion in Federal Surveys. Thanks, Senator Tammy Baldwin!
---
No More Gender Stereotypes!
The UK Advertising Standards Authority (ASA) will release new guidelines on the portrayal of harmful gender stereotypes in advertisements, to take effect in 2018. The ASA recently released a report on gender stereotypes in ads, which details the reasons why sexist advertising is harmful to adults and children of all genders.
According to the ASA, "an ad which depicts family members creating mess while a woman has sole responsibility for cleaning it up, an ad that suggests an activity is inappropriate for a girl because it is stereotypically associated with boys or vice versa, or an ad that features a man trying and failing to undertake simple parental or household tasks."
---
Some Goddamn Good Trans News Goddammit
+ TheBody.com launches a new center and one-stop resource for empowering transgender health and lives, including HIV prevention and care.
+ How the Parents of Trans Teens Are Fighting for Their Kids' Lives.
+ Michigan will now provide transition treatment for transgender inmates
---
I Need These Emoji Pleeeaaase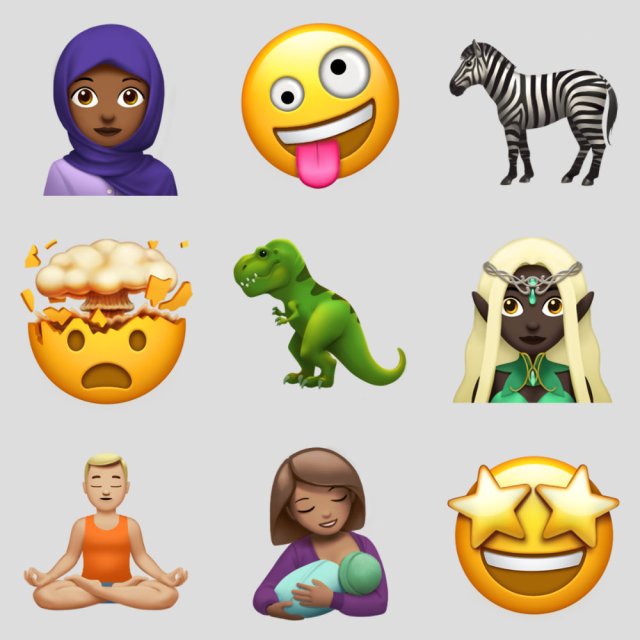 Apple announced a new set of emojis that will be coming at some undisclosed time later this year. I just really need this T. Rex emoji, like I really need it.