Happy Sunday Funday! Today I am hungover because I am no longer at home for the holiday. This is a happy ending.
This week, Morgan Freeman gave the gift of his voice to the gays, Madonna is free, and women are being recognized for their work! I wonder why that's so newsworthy. Moving on.
LGBT Native Americans
In case Thanksgiving reminded you of how horrible and racist the very foundation of our country is, The Advocate provided you with 8 LGBT Native Americans to know.
Evan Adams, a Coast Salish from the Sliammon Band in Canada, became an overnight sensation when the 1998 sleeper hit Smoke Signals opened in theaters. In it Adams plays the beautiful storyteller Thomas Builds-the-Fire, who provides the heart of the film (the greatest accomplishment is that Adams keeps audiences' attentions rapt, even in scenes with costars Adam Beach and Irene Bedard).

Adams, now 46, reteamed with Signals filmmaker Sherman Alexie in 2002 to star in the gay Native American film The Business of Fancydancing. He's appeared in a number of television series, including The L Word and Da Vinci's Inquest, a popular Canadian procedural.

That's not the best part, though: Adams, who has always been an advocate for Canadian First Nations people, is also a doctor. He practices in Canada, where in 2007 he became the first aboriginal health physician adviser for the province of British Columbia, according to the Ministry of Health.
Advocate Editor Wins Award
Diane Anderson-Minshall, Executive Editor of The Advocate, was awarded an Excellence in Journalism award.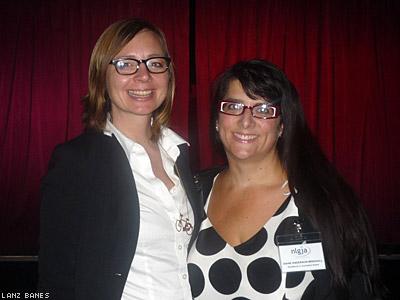 Morgan Freeman HRC Ad
I feel like gays have hit the big time if Morgan Freeman is doing the voice-over for our ads. Like, it's a BFD. Confirm/deny?
Good-Looking Women Who Support Gay People
+ The Russian lawsuit against Madonna for liking gay people at all while standing on their land is over! As in dismissed and stupid.
+ Former French first lady Carla Bruni-Sarkozy modeled for Vogue and advocated for gay marriage in their article about her at the same time.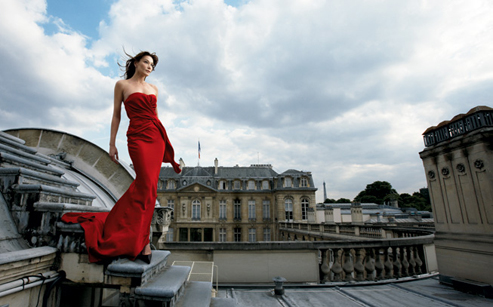 Another Important Gay
Paula S. Rosenstein is a lesbian, and she's also been appointed to the San Diego higher court.
Gay Holiday Moms
'Tis the season! If you need to get emotional about it, try Your Holiday Mom, a blog created to promote moms who support all children – including gay ones! Every day 'til XXXMAS, they will post affirming content created by moms about their queer kids.
Legal Weed Is On The Way
According to NORML, actual viable possibilities for legal marijuana are headed to Congress in 2013. And they might stand a chance. I'm now faced with the decision of finally applying to work at NORML because weed will maybe be, like, normal soon.
St. Pierre[, Executive Director of NORML,] is confident. He said that — as a Senator — Obama gave one of the most compelling, lucid arguments for marijuana decriminalization out there. "This is the first President of the United States who has a genuine history of using and enjoying marijuana," St. Pierre said. "He knows the right end of a joint." […]

He sent two memos the morning after election day — One to the President, the other to the heads of the major tobacco companies. The message was simple: "Isn't it time that we meet?"

Now, after 22 years at NORML and 15 at the helm, St. Pierre is seeing returns on all the work. What once was dismissed as a quixotic political strategy is in vogue. He's got the attention of Governors, the ear of congressmen, and the strength of the people.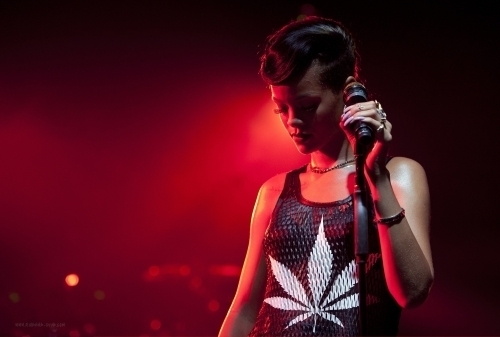 Bring Bub to Work Day
Meet Bub, the newest member of staff at Buzzfeed.