Hey buds! How's your long weekend? I hope capitalism isn't rearing it's ugly head and that you actually get to have a long weekend. You deserve a break, you know! Maybe take five minutes and drink a really delicious iced coffee today; I hear most of the United States is way warmer than it should be at this time of the year. Treat yourself to something nice.
---
The Most I Will Ever Write About Men
+ Roxane Gay, a hero to us all, responded to the all woman remake of Lord of the Flies* that's slated by making a list of all-male reboot pitches for McSweeney's. My number one choice is When Harry Met Barry.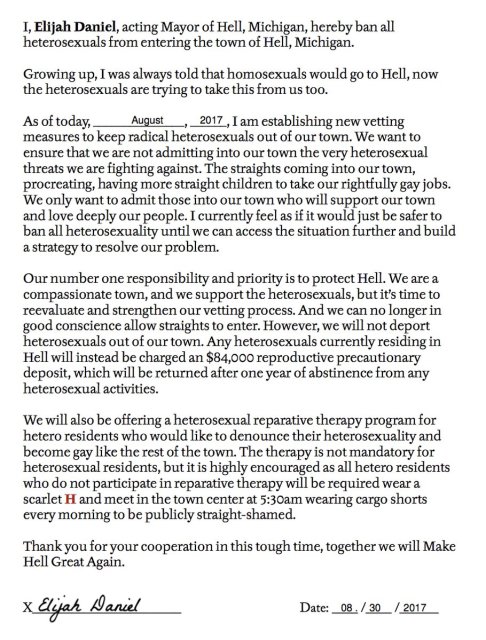 + Elijah Daniel, the (ex) mayor of Hell, Michigan outlawed heterosexuality for a few hours in response to the 45th president's attempt to ban Muslims. He was promptly impeached.  ¯\_(ツ)_/¯
---
Music That is Making Me Lose Control
+ The Blow, a New York based electro-pop band released their first album after a four year hiatus.
It's been a long deep journey and we are very (very) excited to be back in the world of people and to share all these crazy sounds we've made. The feeling of the world around us has changed some during the time that we've been working, and the wild frequencies we developed while making this record feel like just the right way of responding.
+ Halsey is a bisexual runaway criminal in her new video for "Bad at Love"
---
The World is Actually Pure and Good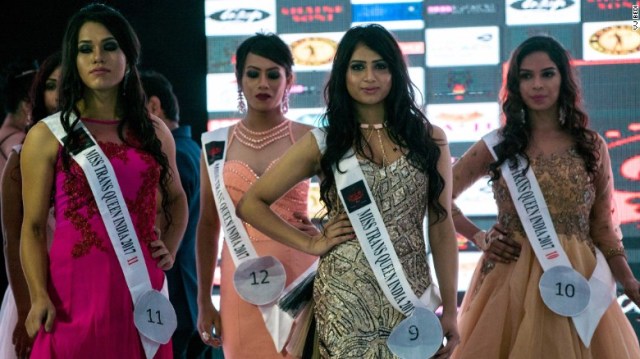 + India just crowned its first trans beauty queen!
+ Canada now has an official gender neutral passport option! (Let's all move now! You saw the Handmaid's Tale!)
+ Rev. angel Kyodo williams is Black, queer, Buddhist, and transforming the religious left!
Williams, like many other Buddhists, describes herself as a "non-theistic Buddhist,wp_postsmeaning her approach to the tradition doesn't attach itself to a concept of the divine. "We're not in a MLK world. We're not an overwhelmingly Christian nation anymore. We need the spiritual but not religious. We need the not religious. We need them all to be all in this conversation, and I don't think the Christians and Jews can do that."
---
Okay farewell I love you! I'm gonna go shake my new braids (which have beads!!!) and relish in the joy of long hair once again!
*Do you think they'll keep the "sucks to your ass-mar!"???