Queer young adult fiction is exploding right now, but with so much out there, how can you figure out what to read next? These 25 queer YA novels — including superheroes, romance, small-town mysteries, mermaids, assassins and more — all feature or were written by LGBTQ women, and are perfect for spring and summer reading.
---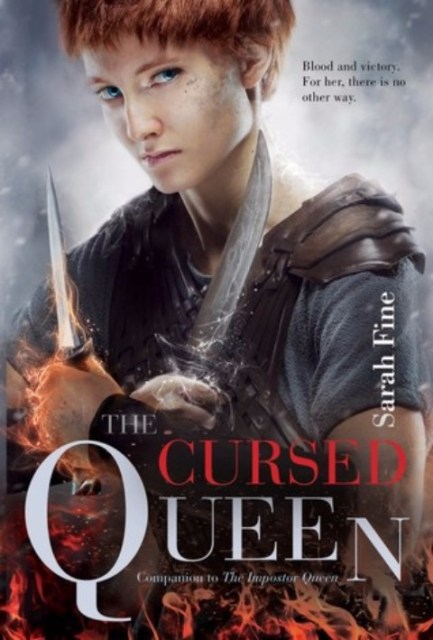 The Cursed Queen is Sarah Fine's companion to last year's The Imposter Queen (so you can read this without having read the first). It again features a bisexual main character, but this time there's a f/f romance with a chieftain's daughter at the center. (Released January 3.)
---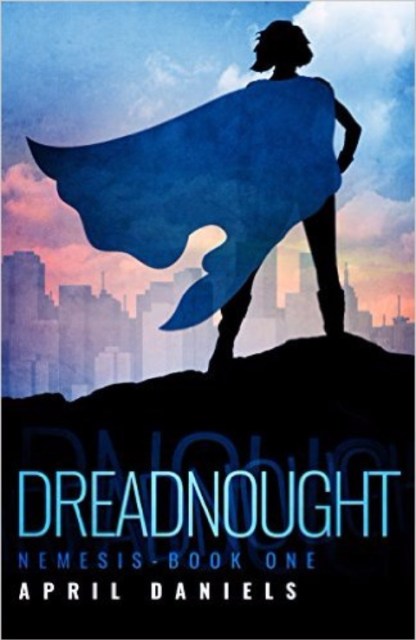 When Danny Tozer inherits the powers of the world's greatest superego, Dreadnought, who just died in front of her, she also inherits a slew of problems. Not only does she have to find Dreadnought's killer — and keep them from striking again — but now that she has the body she always thought she should, she also has to deal with others around her who are suddenly treating her different, including a best friend who thinks he now has the right to date her and her transphobic father. This book tackles transmisignogy in such an amazing way. Danny is the transgender superhero the world needs. (Released January 24.)
---
Our Own Private Universe is a queer contemporary romance that follows a bisexual girl who's only ever dated guys, and is developing her first feelings for a girl. Talley's previous book, As I Descended — a f/f retelling of Macbeth set at a haunted boarding school — was fantastic; Our Own Private Universe promises to be the same. (Released January 31.)
---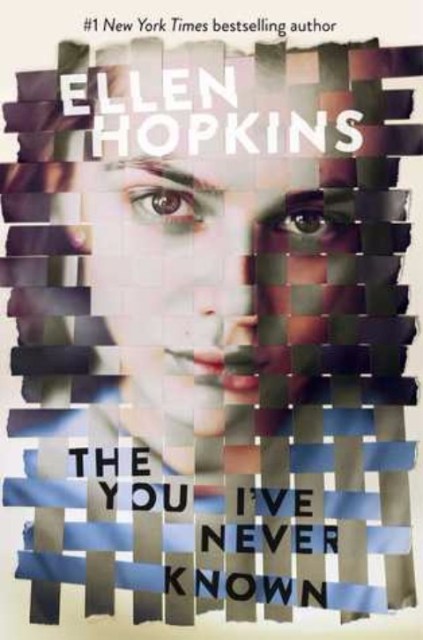 Hopkins's young adult books in verse, always tackling tough topics, got me through high school. The You I've Never Known follows two girls, Ariel (who just discovered her dad might have kidnapped her as a baby) and Maya (who's pregnant and on the run from an abusive mother) as they uncover their pasts and figure out their futures all while exploring their sexualities and falling in love. (Released January 24.)
---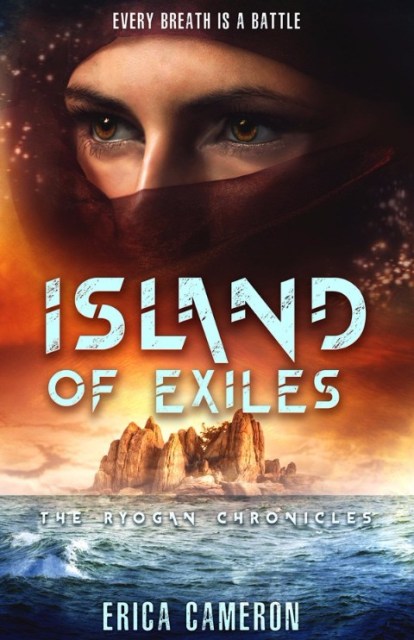 In the first in a new YA fantasy series, Khya is a warrior living in an isolated desert in which dying young is the norm. She has always put her clan before all else, but now, in order to save her brother, she must betray her clan and trust in her greatest rival, Tessen. The author herself is asexual, and there are asexual characters throughout. Not to mention the main character is bisexual and in this fantasy world the default sexual orientation is bi or pansexual. (Released February 14)
---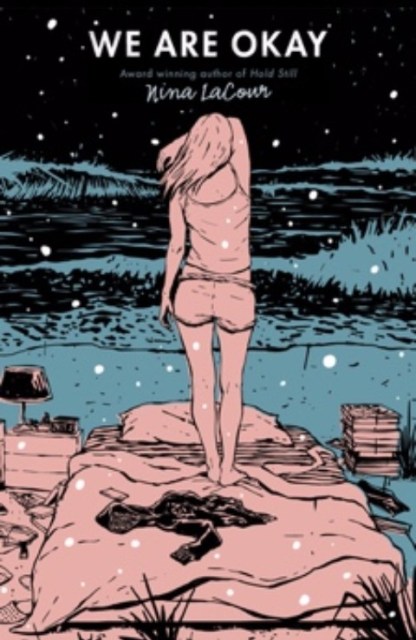 Nina LaCour is so skilled at tapping into the teen voice. In her most recent novel, We Are Okay, Marin is thousands of miles away from home, and her old life, at college in New York. There, in an empty dorm during winter break, Marin must finally confront everything and everyone she left behind. Deftly alternating between the past and the present, We Are Okay explores loss and longing in a way that is so palpable. It wasn't just that I identified with Marin's emotions, but I felt as if I was in the room with her, miles away from everything I knew, alone. It's hopeful, it's sad, and it is by far Nina LaCour's best novel yet. (Released February 14.)
---
In this queer YA small-town mystery/thriller, Fin returns to the coastal Maine town she grew up in the summer before college to investigate the disappearance of her best friend, Betty. Betty's ex-boyfriend Calder has just admitted to drowning her, but his confession is thrown out and the entire town believes that he was coerced (because he's the town "good ol' boy") and that Betty has simply run away. So what does any best friend do? Set the record straight. But as Fin starts to uncover secrets others want to stay hidden, she puts her loved ones — and herself — at risk. (Released February 28.)
---
In 10 Things I Can See From Here, Maeve has been struggling with severe anxiety for a long time. To make matters worse, her mom — the only one who really gets what she's going through — leaves for six months, and Maeve is sent to live with her dad in Vancouver. But then she meets Salix, a girl who doesn't seem to worry about anything and gives her the confidence to navigate her dad's wavering sobriety, her very pregnant stepmom insisting on a home birth, and everything else in between. This is the book I needed when I was younger. Yes always to more mental health YA books. (Released February 28.)
---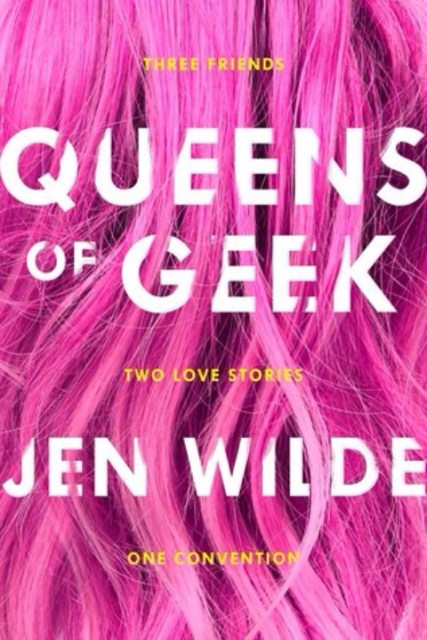 Queen of Geek follows three best friends — Charlie, Taylor, and Jamie — attending SupaCon for the first time. Charlie is a very popular vlogger, which means that everyone knows about her very public breakup with her co-star. But when internet-famous cool-girl actress Alyssa Huntington arrives as a surprise guest, Charlie discovers her long-time crush on her isn't as one-sided as she thought. Meanwhile, Taylor, who's autistic, likes to blend in and she desperately (and secretly) wants something more with her best guy friend Jamie. Drama of course ensues in this fun read about fandom, friendship and the courage to be yourself. (Released March 14.)
---
Meg & Linus by Hanna Nowinski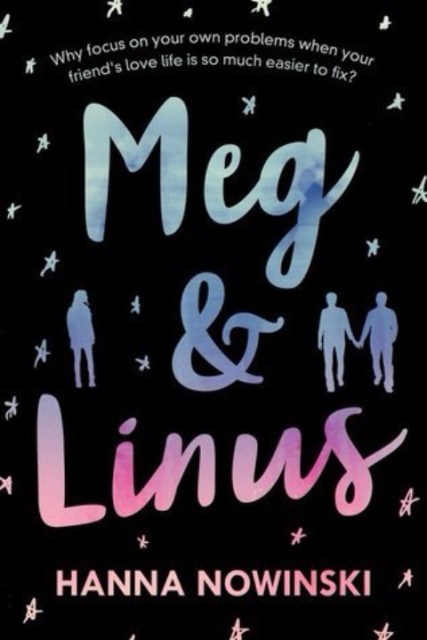 Queer YA too often focuses on romance instead of friendship. Last year's platonic standouts included You Know Me Well by Nina LaCour and David Levithan, and this year is Meg & Linus, a book about two nerdy queer best friends. After Meg's longtime girlfriend breaks up with her but then wants her back and Linus meets a cute guy who he isn't sure is gay, the two begin to meddle in each other's lives to craft happy endings. After all, what are best friends for? (Expected release April 8.)
---
As a Reckoner trainer-in-training, Cassandra Leung has been bossing around sea monsters since she could walk. But when the pirate queen Santa Elena swoops in on her first solo mission and snatches her away to train the pirate queen's own monster, Cas's dream of being a full-time trainer seem dead in the water. Pirate queens, a kick-ass protagonist and a f/f romance made book one, The Abyss Surrounds Us, amazing, and the sequel is set to be the same. (Expected release April 18.)
---
Ashley Herring Blake's debut, Suffer Love, was a beautiful love story full of heartbreaking, family drama. Her latest, How To Make A Wish, is a story about 17-year-old Grace Glasser, who's just trying to make it out of her hometown and away from her unreliable mother while falling in love with Eva, a girl with her own share of ghosts to outrun. (Expected release May 2.)
---
Being an Alto 2 is, in Riley Redgate's words, like being a vulture in the wild. In this musical comedy, starring Jordan Sun, Alto 2, Jordan launches the perfect plan to finally get to musical fame — she auditions, in her most convincing drag, for the Sharpshooters, her school's elite all-male a cappella octet. And, guess what? She gets in… as Jordan Sun, Tenor 1. Of course, her plan is anything but foolproof. Noteworthy is an aca-perfectly hilarious exploration of body image, race, disability, class, and gender and sexuality. (Expected release May 2.)
---
This is the queer YA romance with mermaids the world deserves. The Seafarer's Kiss is about teen mermaid Ersel, who rescues and befriends a shield-maiden named Ragna. Together, Ersel and Ragna must face the trickery of the god Loki, exile from the merpeople and the risk of being torn apart — and if you're still not hooked, check out the author's gorgeous inspiration board). (Expected release May 4.)
---
So many stories still focus on the coming out experience, but coming out can sometimes be the easiest part, as Sana Kiyohara, the bisexual protagonist of It's Not Like it's a Secret, discovers as she deals with liking the beautiful Jamie Ramirez, a girl she meets after her family moves to California, and dealing with her father, who may or may not be having an affair. (Expected release May 8.)
---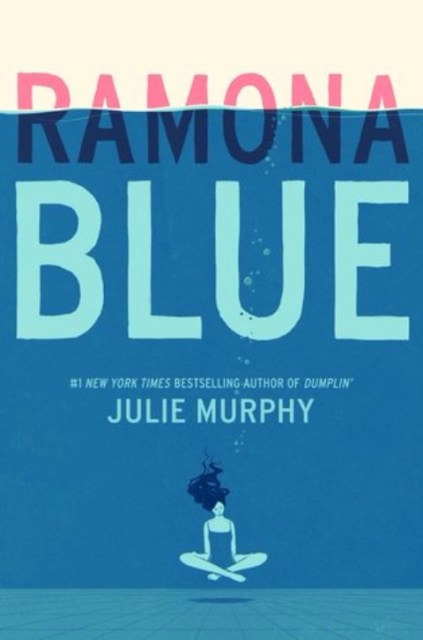 Ramona Blue, a new novel from Julie Murphy, is about Ramona, a self-identified lesbian growing up in Eulogy, Mississippi, a town that never recovered from Hurricane Katrina. When Ramona falls in love with a boy for the first time, she questions all the feelings that come along. 2017 seems to be the year for bisexual characters in queer YA. It's almost like we're real or something. (Expected release May 9.)
---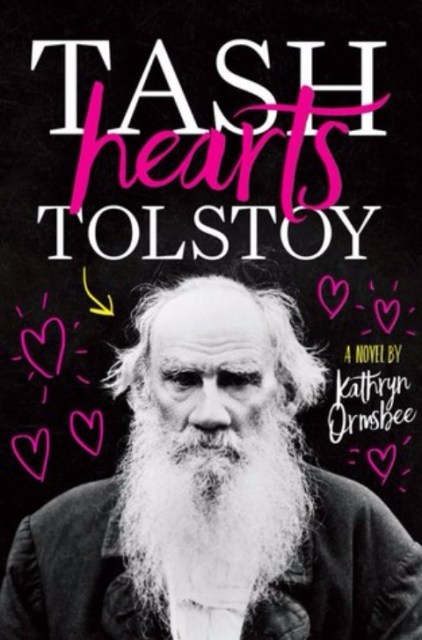 After a shout-out from one of the Internet's superstar vloggers, Natasha "Tash" Zelenka's web series, a modern adaption of Anna Karenina, goes viral. Suddenly Tash is pushed into the limelight, struggling to balance her life with her 40,000 new subscribers. Then, her show is nominated for a big award and her online flirtation with a fellow nominee suddenly has the potential to become something IRL — if she can figure out how to reveal that she's romantic asexual. (Expected release June 6.)
---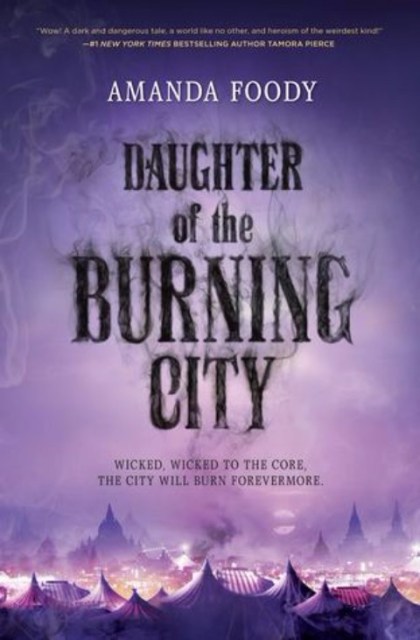 When 16-year-old illusion-worker Sorina discovers one of her life-like illusions has been murdered, it's up to her to track down the culprit and determine how they killed a person who doesn't exist. Along the way she meets gossip-worker Luca and together they begin to investigate the most sinister corners of the Festival. Sorina is bisexual, and the love interest is asexual.. This magical carnival setting is totally my type of weird and fantastical! (Expected release July 25.)
---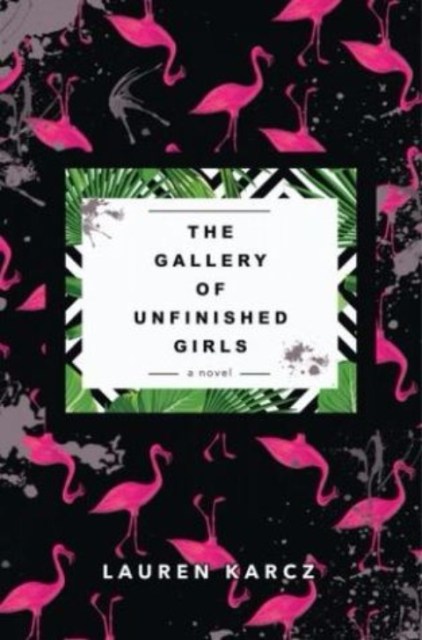 Artist Mercedes Morena is secretly in love with her best Victoria and facing a creative block as a result of her comatose abuela. When a mysterious new neighbor invites Mercedes to paint with her at the Red Mangrove Estate, Mercedes learns she can create art like never before — she just can't take it, or her newfound clarity, out of the Estate. Ultimately, she must choose between a perfect world of art and truth and a much messier reality. The Gallery of Unfinished Girls explores the relationship between artists and their art:. How art can awaken and save, but also how striving for perfectionism and beauty can control your life. (Expected release July 25.)
---
Brandy Colbert's debut, Pointe, was one of the first books in which I saw suburban teens of color living their life while also struggling with it. In Little & Lion, when Suzette, who's Black and Jewish, comes home to Los Angeles from her boarding school in New England, she isn't sure she'll ever want to return to school. LA is where her friends and family (and crush, Emil) are. And her stepbrother, Lionel, who has been diagnosed with bipolar disorder, needs her emotional support.
In LA, Suzette falls for someone new: the same girl her brother is in love with. When Lionel's disorder spirals out of control, Suzette is forced to confront her past mistakes and find a way to help her brother before he hurts himself — or worse. Colbert is skilled at addressing mental health issues in POC communities, plus who doesn't adore a love triangle? (Expected release August 8.)
---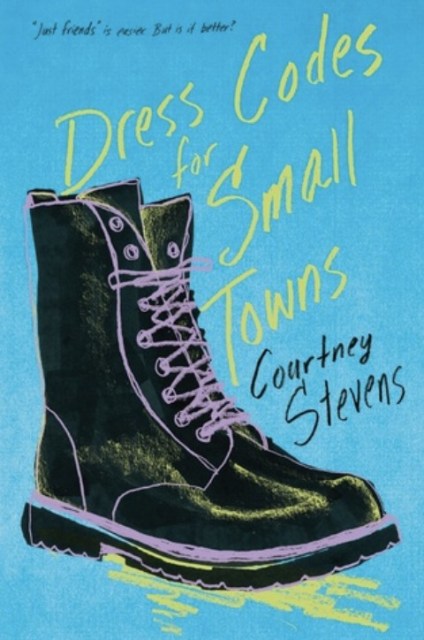 Billie McCaffrey is the confident and self-assured protagonist my Bible-belt-raised younger self needed. She and her best friends (they call themselves "the Hexagon") are always up to something and standing out from the crowd. But when tragedy strikes, the townspeople begin to question whether or not it's okay for Billie and her friends to act and dress and love the way they do. This book explores gender & sexuality as narrated by Billie, the town preacher's daughter. I especially loved that the focus isn't on her questioning her religion or even herself, but on her striving to live her true life in the midst of scrutiny. (Expected release August 29.)
---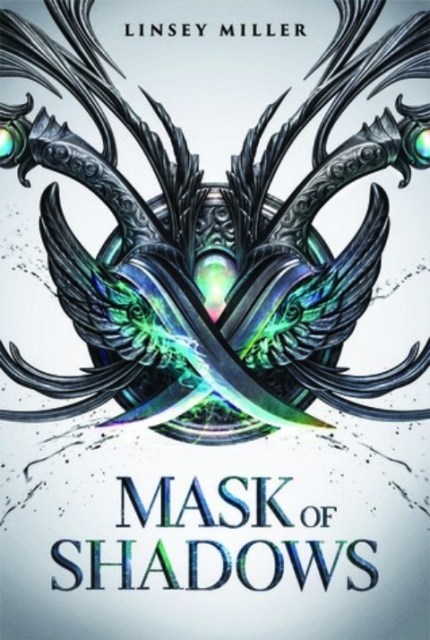 Debut novel Mask of Shadows follows Sal, a gender-fluid pickpocket who auditions to become a replacement member of the Left Hand – the queen's quartet of assassins – but must survive the competition while also putting their true reason for auditioning into motion. Court intrigue novels are my favorite, and this is one of the first gender-fluid protagonists in YA! (Expected release September 5.)
---
Wild Beauty by Anna-Marie McLemore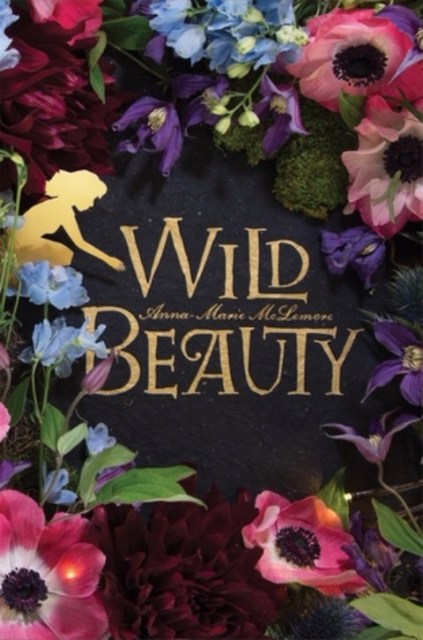 Anna-Marie McLemore, one of my favorite up-and-coming authors, has such passion for and skill at writing novels about people of color, specifically queer teens of color. Her latest, Wild Beauty, features Estrella, a bisexual Latina protagonist from the Nomeolvides family of women who tend the grounds of La Pradera, the lush estate gardens that enchant guests from around the world. But the Nomeolvides women are cursed: if they fall in love too deeply, their lovers vanish. Until one day, a strange boy named Fel — a mystery to Estrella and her family, as well as to himself — appears in the gardens. As Estrella tries to help Fel piece together his unknown past, La Pradera leads them to secrets as dangerous as they are magical. (Expected release September 26.)
---
27 Hours by Tristina Wright
27 Hours is written in multiple POVs and features a diverse cast of queer, POC and disabled teens — Rumor, Nyx, Jude and Braeden — who live on a colonized moon in the midst of a war between humans and gargoyles. And now they have just 27 hours to save their cultures from extinction. (Expected release October 3.)
---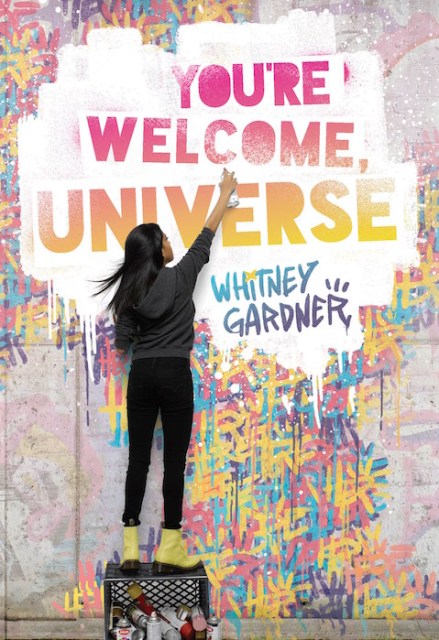 Though You're Welcome, Universe does not feature a queer protagonist, the character (who's a deaf & Indian graffiti artist) has two moms! In young adult literature, where the parents are often absent if not gone entirely, it's nice to see two lesbian moms at the center of it all, balancing nurturing their daughter with (reluctantly) allowing her to grow into her own person. (Released March 7.)
---
What queer YA are you looking forward to or reading right now? Let's talk in the comments!