Hello, my friends and former lovers! As we prepare to embark on a brand-new week and you scramble to find your autumn sweaters, I would like to take you down the road of Exciting News for Queers, so please wear walking shoes. Without further ado, here is Mal Blum's cover of "We Are Never Getting Back Together," a song I fell in love with on Friday because Four Loko.
This week, Roseanne is running for President and Mayor Bloomberg is trying to save gay marriage. I don't know how to make this sound any better, actually, so let's just BEGIN.
That's Not My Name
A new policy in Ontario gives trans* people the ability to change their legal sex with only a psychologist's note, removing the previous requirement of undergoing sex reassignment surgery. Ontario is the first province in Canada to scrap the requirement, and it's cause to celebrate:
In its ruling, the tribunal said the requirement added to the stigma felt by members of the transgender community and reinforced stereotypes surrounding how they experience gender.
[Susan Gapka, chair of the Trans Lobby Group,] said the birth-certificate change is the latest success for the community, which in June saw its legal status clarified with an amendment to the Ontario Human Rights Code that extended protections to transgender people. […]
"Finally trans people are gaining access to their legal rights …" she said.

Women In Botswana Get Property Rights
Women in Botswana are on the brink of gaining inheritance rights with the repeal of old policies that automatically pass land on through families via men. Other people have cleverly talked about this as women "inheriting the Earth," but I don't remember the Beatitudes.
"It seems to me that the time has now arisen for the justices of this court to assume the role of the judicial midwife and assist in the birth of a new world struggling to be born. Discrimination against gender has no place in our modern day society."
Bloomberg's A Big Spender for Gay Rights
New York City Mayor Michael Bloomberg donated 250,000 dollars to the efforts to legalize gay marriage in Maine. I'm dropping the mic to walk off the stage now.
Brad Pitt Used to Smoke Mad Dro, Wants to Legalize Drugs
Brad Pitt is like, speaking out against the war on drugs, man. And he's pretty fucking candid about it:
Pitt, who is the executive producer of the new documentary The House I Live In – focusing on President Richard Nixon's 1972 "war on drug abuse" plan – confessed: "My drug days are long since passed but it's certainly true that I could probably land in any city in any state and get you whatever you wanted. I could find anything you were looking for. Give me 24 hours or so, and yet we still support this charade called the drug war."
Pitt openly discussed his days of "smoking way too much dope" earlier this year, so he feels he has a certain expertise when it comes to the government's battle against drug use.

ROSEANNE BARR 2012: It's Actually Not A Joke
This week, Roseanne stepped up the game in her campaign for President (in which she is listed on the ballot – in Florida – and wants to legalize weed, gay marriage). I've become a third party voter.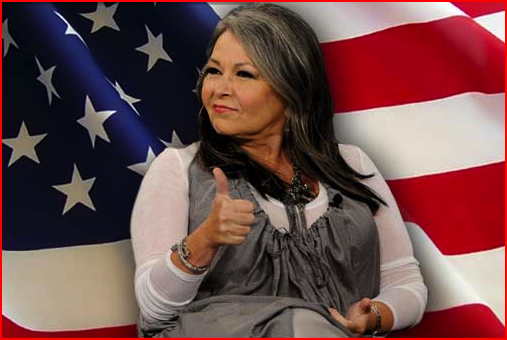 Republicans for Gay Marriage
Gary DeLong, a Republican running for Congress in California, supports marriage equality. And it turns out lots of other Republicans also think gay marriage is not ruining the world:
"In my mind, through that summer, watching how the campaign played out and how hateful it became, it certainly iced it for me that this wasn't just about people being concerned about marriage," he said. "This had everything to do with what a person who is gay deals with on a daily basis."
That fall, Fitts went to the polls and quietly switched sides, voting to keep the law he'd once opposed. Once again, he found himself on the losing side — although this time, at least, he walked away confident he'd done the right thing.
"I basically didn't want to be in a place ever again where I didn't stand up against something that hurt people," Fitts said. "And I wasn't going to be part of campaigns that were hateful."

Ain't No Gay Wedding Like a French Gay Wedding 'Cause A French Gay Wedding is Inevitable
France has given its people a promise: on October 31, the gay marriage legislation draft shall be approved, despite controversy and a lot of backlash. So take that, homophobic mayors of small French towns! And you too, bishops.
Adventures in Bedtime, Starring Adorable Creatures
30 adorable little creatures getting or giving a bath all at once can be overwhelming. It's so worth it, though.