Happy Sunday Funday, kids! I just had the hardest week of my life. Today I am celebrating the ability to usher in a new one by eating more peanut butter.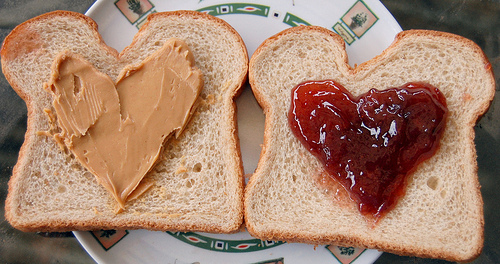 This week, Toronto teachers witnessed a revolution in their classrooms and a bunch of people gave money to other people who fight for the rights of gay people. Did I mention Big Bird is doing okay? Also, pumpkin keg.
Toronto Becomes the Queerest School District of All Time
The Toronto District School Board has issued a set of guidelines related to trans* students / human beings that demand "dignity and equality of those whose gender identity and/or gender expression does not conform to traditional social norms." They are taking a lot of shit for the decision, but in the meantime students can choose any fucking pronouns they want and use the bathrooms that make them happy!
The guidelines come in the midst of an existing campaign promoting safe and tolerant spaces within Toronto schools, which has included sex play tips and information on cross-dressing. Toronto sounds awesome, to be honest.
Lady Gaga Gets Gay Honor
Yoko Ono will present Lady Gaga with the LennonOno Grant for Peace on October 9 to honor and continue her work on behalf of LGBT people and their future. I fucking love Yoko Ono, you guys.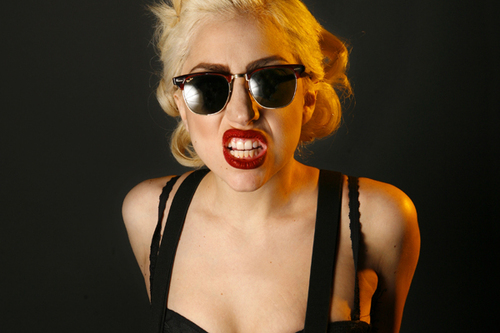 Gay Characters At All-Time High
GLAAD reported Friday that there are more gay characters on TV than ever! We exist sort of! In 111 different recurring roles, that is. I mostly just wanna bring this back to your eyes.
Pro-Gay Money Piles Up
In Maine, gay marriage has out-raised the opposition:
Matt McTighe, campaign manager for the pro-gay marriage Mainers United, said donations to his group have meant they could run a campaign that puts a heavy emphasis on individual conversations with voters. When the campaign began, McTighe said they expected to raise about $5 million, and it appears to be on pace to meet the goal.
"Thousands of Mainers have contributed to our campaign to allow same-sex couples to receive a marriage license from the state," he said in a statement. "We see that people are changing their minds, but we know the hardest part of the campaign is yet to come."
Xtina Plays Jesus, It's Hot
I'm just gonna give you a few minutes.
In other news, this is Christina Aguilera's new album art for Lotus.
DIY Pumpkin Keg
A pumpkin keg lets your booze get even more festive the longer it takes your crew to finish it! I like how that sounds. I hope there is one of these at every Autostraddle meetup from now until the end of time.
If you can carve a jack-o-lantern, you're already ahead of the curve!
Supplies:
+ one large pumpkin
+ marker or pencil
+ carving kit
+ Plastic Spigot (aka tap)
+ lots of Sam Adams Octoberfest beer
It's Gotten Better
Dan Savage's foreword to the new Penguin Classics edition of Merle Miller's On Being Different: What It Means to Be a Homosexual, is being excerpted at Slate!
I have known quite a few heterosexual parents since Terry and I adopted D.J. nearly a decade and a half ago. Despite the fact that more same-sex couples are adopting today than ever before, Parentlandia remains overwhelmingly straight. And not once in all the time since we became parents has a straight parent expressed to us the slightest anxiety about his or her son or daughter spending time with D.J., or with us, or with our gay and lesbian friends, despite the best efforts of "Christian" conservatives to prop up the old bigotries and fears.
Have I mentioned that one of D.J.'s dads is a notoriously filthy-minded sex-advice columnist, a recovering drag queen, and a political bomb-thrower?
It has gotten better. Not perfect.
Better.
Texts From Hillary Makes One Worthy Comeback
Mmhmm. Bad bitches get shit done.
Tig Notaro is Livin' It Up
Tig Notaro's Live might be one of the funniest things ever – like, ever. But how about this for context – it's stand-up delivered after the death of her mother, a bad break-up, and the immediate news that she had been diagnosed with cancer. That's some powerful shit, is all I'm saying. And if you buy the recording of her set, 4 bucks of it goes to breast cancer research. So you can be powerful, too.
One More Time, With Feeling: Women Are Fuckin' Hilarious
As if Brittani Nichols' wasn't proof enough, an entire book has been published to answer "the question" of whether or not women are funny, which is a weird request of knowledge that consistently rises up from various people who have never met a woman. But Yael Kohen's book, We Killed: The Rise Of Women In American Comedy, does even more than answer that facepalm-worthy inquisition – it exposes why we keep asking, and what we need to stop doing to finally settle on the answer.
I was most intrigued, though, by an interview with Upright Citizens Brigade founder Matt Besser, who speaks admiringly of his co-founder Amy Poehler. While she's eager to encourage other women in comedy in an act of loyal sisterhood, he says, ultimately she just "[does] her best and [doesn't] give a shit."
It might sound odd to say that the book inspired me not to give a shit. But that's high praise. It's what I wish I had done when my heckler sat in that front row. It's because of the amazing women who came before me that I have the privilege to do so. I hope everyone, male or female, who wants to grab a mike, pen a sketch, or get on stage reads it, so they can be inspired not to give a shit, too.
The Most Amazing Dog Portraits Ever
This is high praise coming from me, you know.