You may have noticed some hot new artwork around the site. Maybe you loved the awesome graphics in our Oh Gay Cupid series or the sweet new banners in the regular columns.
Header by Rory Midhani
It's all the work of dreamboat artist Rory Midhani. In addition to being everyone's ultimate fantasy, Rory has upped the ante once more and will now be producing paper dolls exclusively for Autostraddle in conjunction with my column Style Thief. That's right, for every style icon we strip down, you can dress them back up!
To get you started, Rory has created paper dolls for three of our most popular Style Thief subjects, Janelle Monae, Kiyomi McCloskey and Carrie Brownstein. I want to be very clear that these are literally the coolest thing I've ever seen. I can't wait to cut them out, dress them up and act out what might happen if Carrie Brownstein ever met Kiyomi McCloskey. Or maybe I'll just have them framed.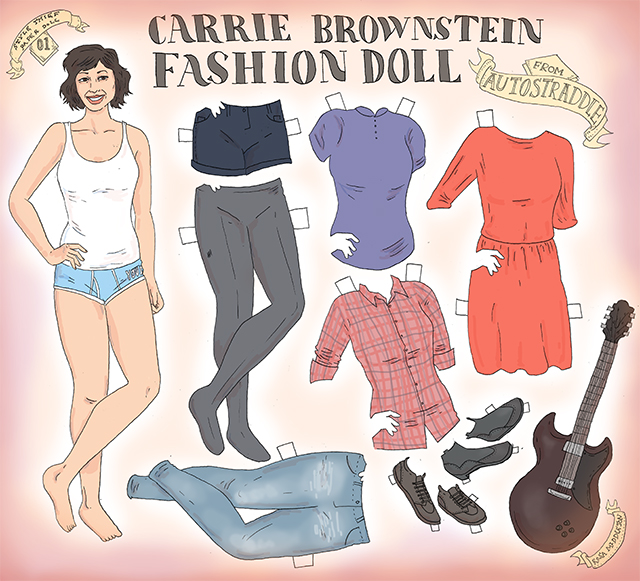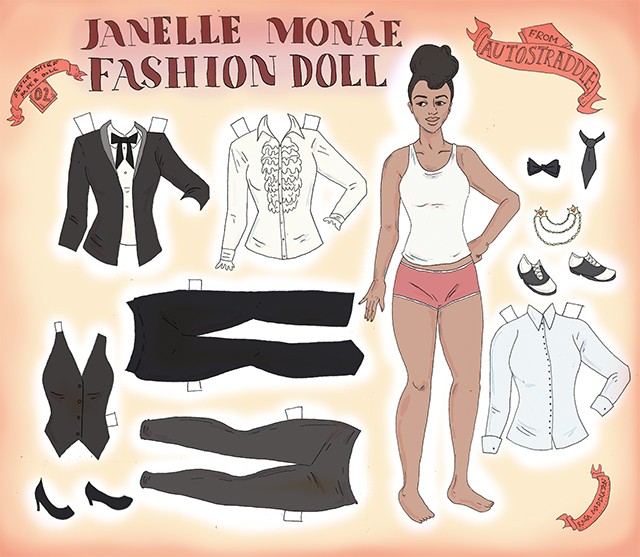 For more artwork from the amazing Rory Midhani, check out their website.