Welcome back, friends and enemies, Rapinoes and Lavelles, to another Straight People Watch!
I hope in our absence you've been well, or the opposite of what our uncles, cousins, and coworkers continue to be. SPW's timeout was a purposeful one, as this year has provided enough horrors on its own. No need to go looking for them!
But as stated when we first started this series, this is also to keep tabs on what straight people are up to in order to adequately implement the gay agenda, and so the work must continue. Let's get this over with!
---
"I told them, 'I'm not going to sleep next to my wife with another man's liver,'" Vicente Fernández said in a TV interview.https://t.co/HnToPDf4dN

— NBC Out (@NBCOUT) May 18, 2019
I'll sleep (on an air mattress with no top sheet across from a chair holding a TV in a room with only an overhead light so your options are either pitch black or depressing office vibe) when I'm dead (and I will be)!!!!!!
---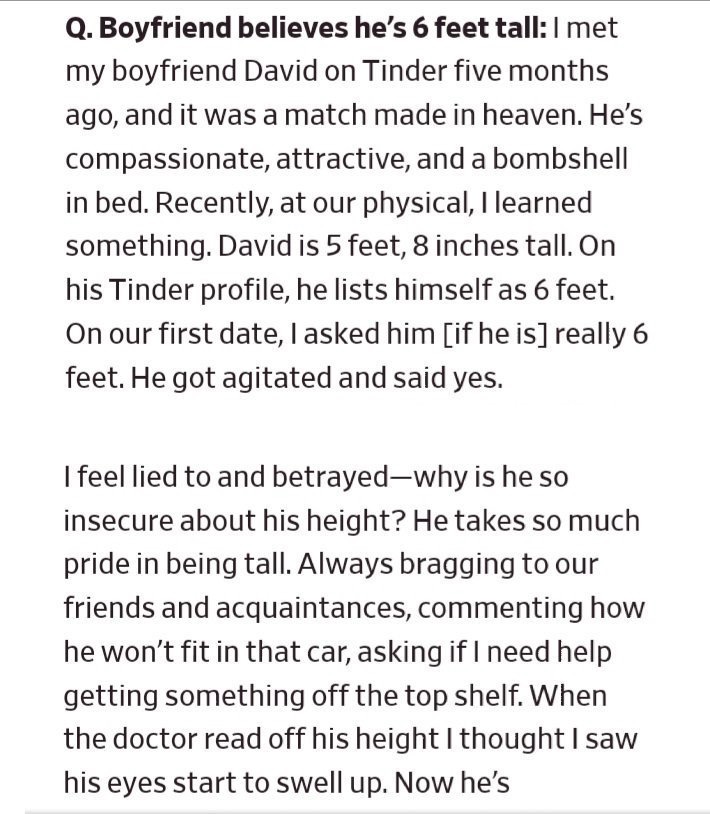 First of all, what's "our" physical? Do straight people continue to do the Presidential Fitness Test beyond middle school?
B of all, something you and I absolutely love to see is a counterproductive lie come back to bite someone. Like that period of time when I was insisting I wasn't running a multilevel marketing scheme among a group of susceptible old people, saying so upon first meeting someone, buying my friends shirts that said "I'm With A Person Who Doesn't Run a Multilevel Marketing Scheme Among a Group of Susceptible Old People" with an arrow at the bottom and walking next to them, sending the police a note with my return address that ensured them I wasn't running a multilevel marketing scheme among a group of susceptible old people, etc., and then hearing the judge read off a list of charges against me that included running a multilevel marketing scheme among a group of susceptible old people.
Third, please stop gaslighting your loved ones about your height that they can see and gauge against other people and objects.
---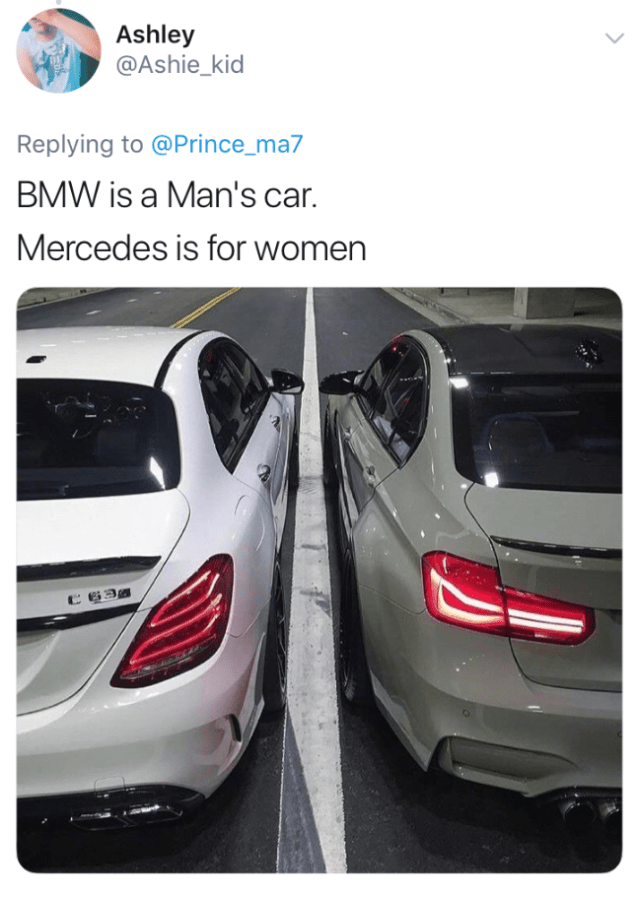 Make: Mercedes
Model: Sexy ;)
Sex: Mercedes ;)
Age: A Mercedes never tells ;)
---
"Girlfriends are like bullet." Don't get? Think it's pretty self-explanatory.
Also, what is it, The Bad Boy Club, or The Bad Boy Club Club? Bad Boy-Club makes a lot of sense here, but I'm also not mad at the idea of a monthly subscription for bad boy clubs, which are just sticks for moody boys to lean on. Anyway, what?
---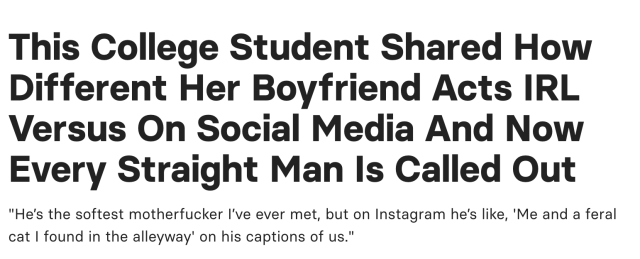 I, Borch, take you, Haylen, to be my lawfully wedded douchebag, to have and to dunk on, from this day forward, for better, for worst (you), for richer, for poorer, in sickness (looking at you rn) and in health, until death do us part (preferably now).
---
Shaking hands with a woman is like shaking hands with a child. It seems artificial and vaguely patronizing. The handshake was designed as a greeting between men to show that your sword hand was empty.

— RAMZPAUL (@ramzpaul) April 1, 2019
Honestly, would be happy to abide by the hand-shaking code of law! Follow us at The Bad Girls Sword Club and use the code "STAB" to get 15% off your first purchase!
---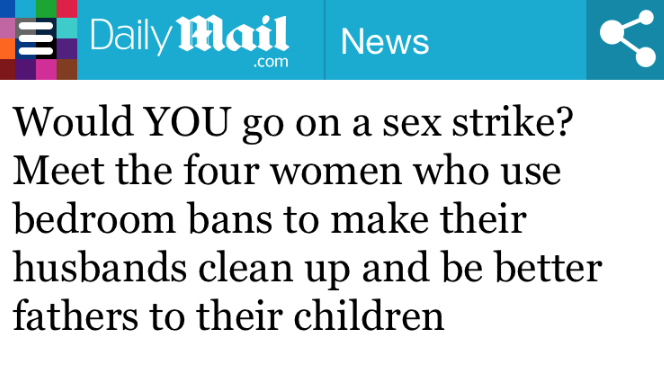 I'd love to go on a life-strike if possible!
These women have clearly never owned a dog before, because if they had they'd know that negative-reenforcement is only a short-term solution. Positive reinforcement is where the real gains are. Lure your husband into making the right choice by, say, installing a Bitcoin machine at the bottom of the dishwasher so he has to unload the dishes in order to convert his cash into bitcoins. Or, duct tape an iPad that's open to a Reddit thread about Game of Throne theories to your child's head so he has to engage with them. Once that's done, THEN you have sex with them. Pretty basic training, ladies!
---
a girl at my work just told us that she and her friends do a thing called "twin pee", where she sits on the toilet and her friend sits on her lap and they position themselves so they can both pee at the same time without peeing on each other. straight people r wild

— Mikaella Clements (@mikclements) March 29, 2019
Ah, yes, what we in the gay world refer to as the "Jarmen" and also, "gay."
---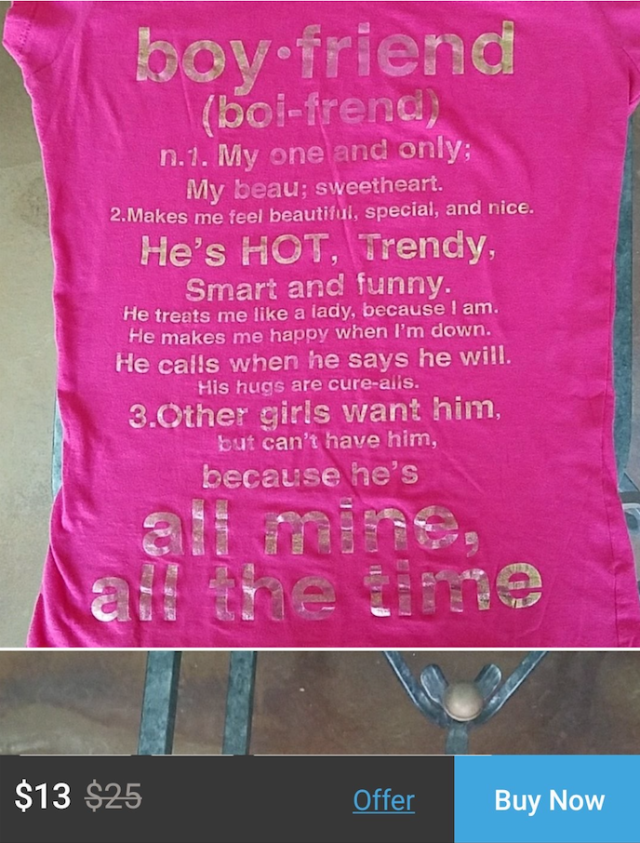 A lady shirt that celebrates your hot and trendy bo(y/i)friend (lol at the unintended inclusion here) who's basically Advil and a therapist at once? $13. Your self-worth? Also $13!
---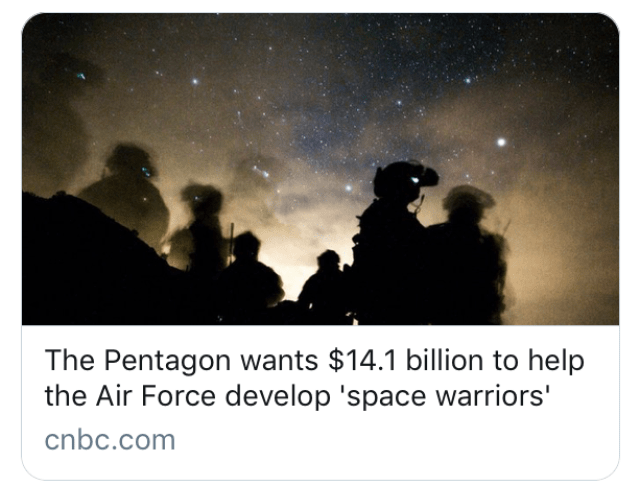 Can we just give homeless people a place to live before we LARP as Stormtroopers?
---
First cousins who say they're in love petition Utah to legally marry each other https://t.co/Du766IYYXh pic.twitter.com/KxfodBvTpl

— The Hill (@thehill) March 8, 2019
I've decided to sign up for the Space War.
---
I am so, so grateful to #CaptainMarvel for introducing us all to the world of fragile male movie reviews 🤣🤣🤣 pic.twitter.com/BEz9F3jQox

— The Feminine Abyss⭐️ (@renfamous) March 10, 2019
You're going to want to click through for the full review on this one. The highlight moment here is the reviewer taking issue with the film showing Nick Fury (a male) washing dishes (a female's job), but how does this reviewer (a male) know there's not a Bitcoin machine (a male) at the bottom of the sink (a female)?! Think about that as a male!
---
Did you know vaping wedding photos were a real thing? Lmao. Now, you do. pic.twitter.com/4JBAJCKRjo

— ubaba omncane aka small father👴🏾 (@sputla_da_deeja) February 18, 2019
"At least it's not a blowjob wedding portrait," shouldn't be a consolation and yet here we are.
---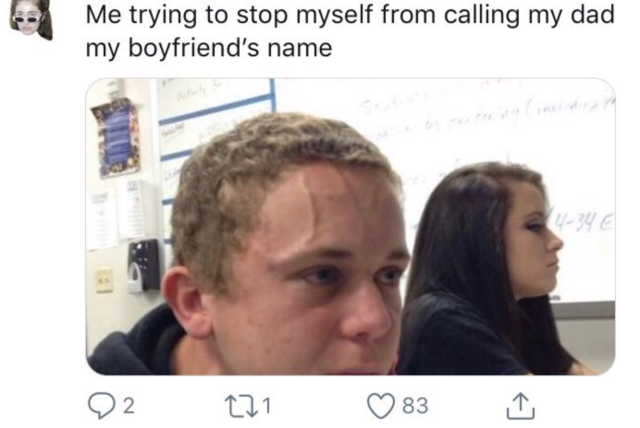 Had to read this one approximately 25 times when I first saw it, and am possibly still reading this tomorrow. Unfortunately, it's the same meaning every time. Straight women… find god.
---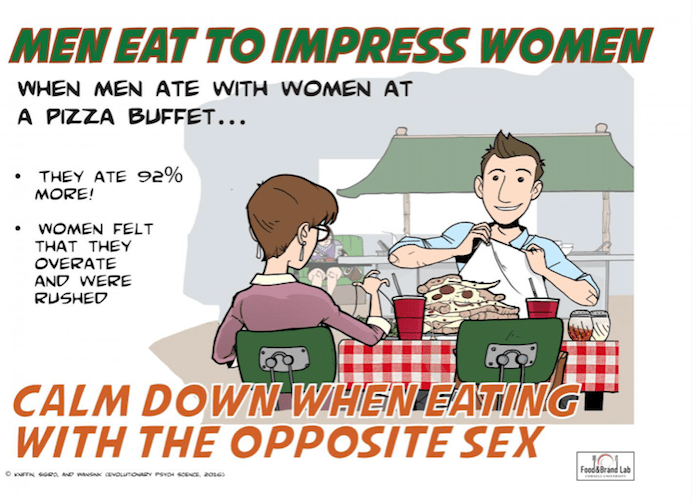 Well, I fell in love with your father at the Cici's pizza buffet. He ate 19 pieces of pizza that day in a haze of sweat and exhaustion, and when he finally came to, I actually asked him to marry me, right there on the spot. The rest, you could say, is history.
---
Oh no! Looks like you hit those ironic stereotypes a little too hard and have drawn the reverse card. Go directly to jail!