This is Spring Edit, the seasonal series where I help you spruce up your life and your space. I've gotten you ready for queer picnics with pals, lower effort outdoor snacking, backyard hangs, and I even made you take a good long hard look at your main bag, which probably needed some cleaning and reorganizing, let's all be honest with ourselves! Today, we're talking things for organizing…other things. Boxes, containers, storage systems, etc.! I love a junk drawer or a chaotic pantry as much as anyone, but sometimes to really gain control over your things, you really do need something to put them in! I recently moved into a place with very limited closet and storage space, and things for organizing other things have become of the utmost importance! I watch a lot of those absurdly lavish TikToks in giant, sparkling clean kitchens featuring fancy ladies doing "restocks" and putting everything away in a perfect clear storage container that fits perfectly in their gorgeous little built-in custom cabinets, and I find it all completely unrealistic and practically like science-fiction, but I do think there's something to their obsession with containers. Containers are great! Let's talk containers!
---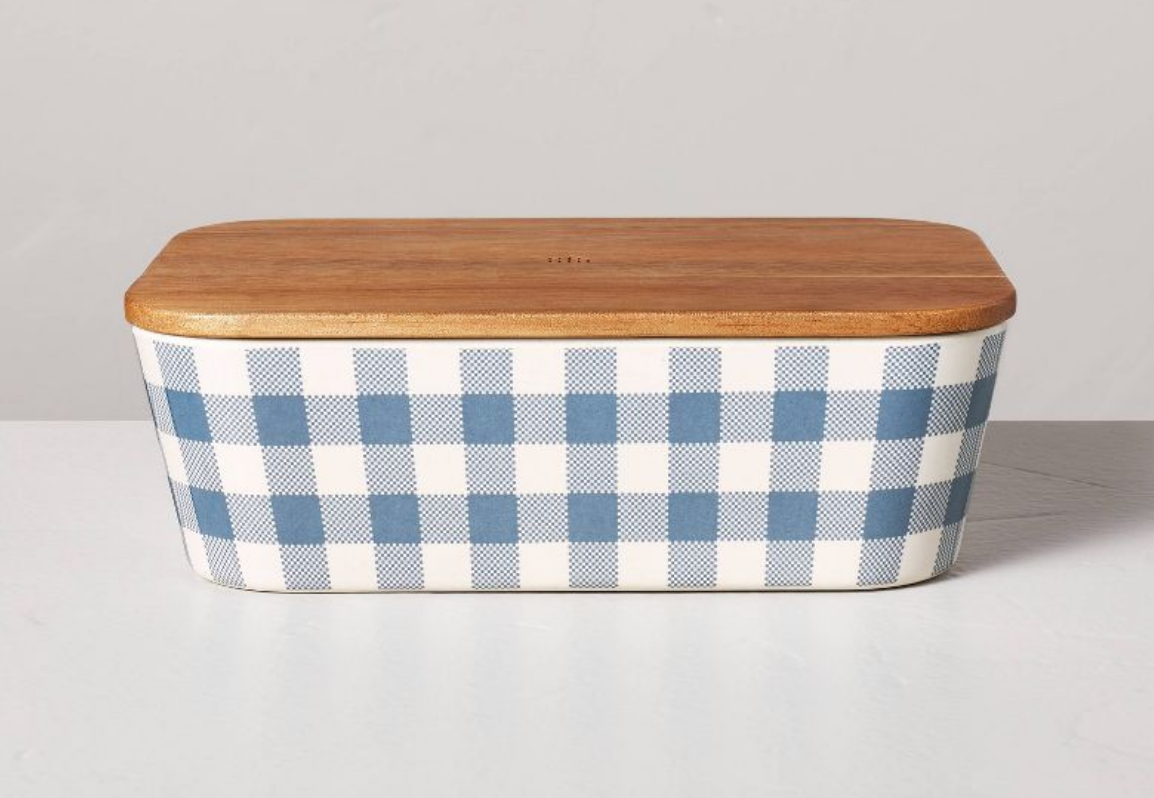 Listen, I know it can be tempting to put your tomatoes in the fridge. I know it can seem like that makes them last longer. But it kills the taste! Your tomatoes will taste soooo much better if you leave them out, which is why you need some sort of food storage container for your counter. This would also be great for lemons and limes, which I also like to store outside of the fridge. to keep them juicy and not dried out.
---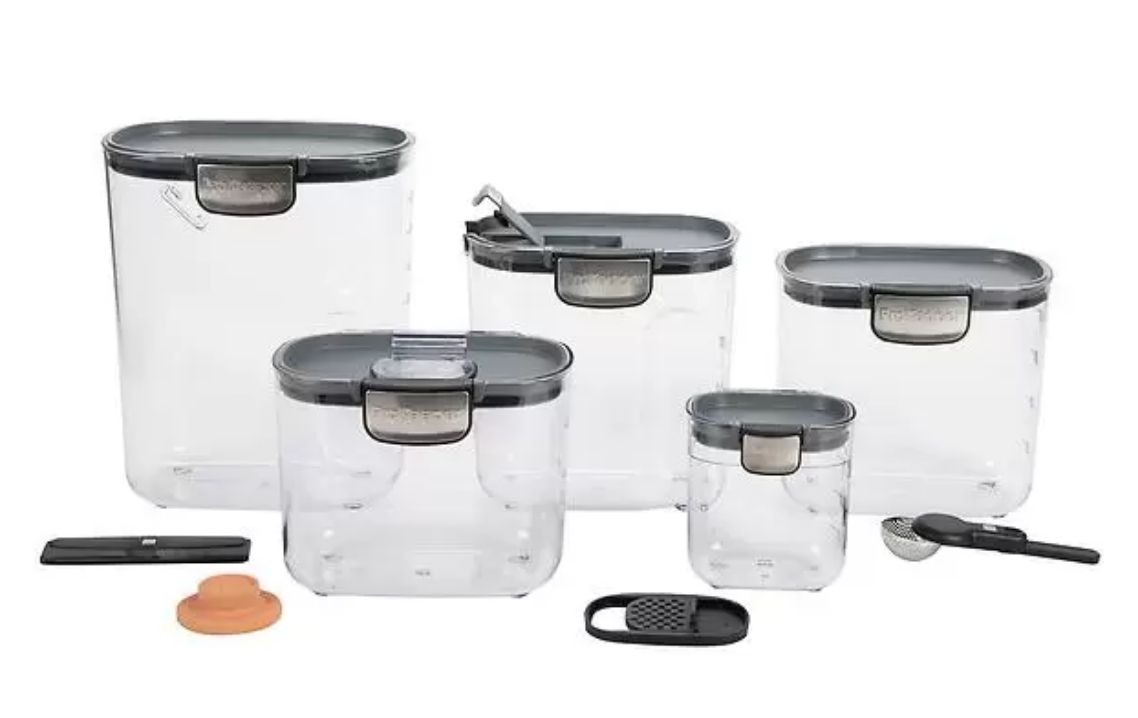 These are ideal for storing all your dry baking ingredients! The only problem is that they indeed require a lot of cabinet space, so if you're more limited in that arena, the next suggestion is for you.
---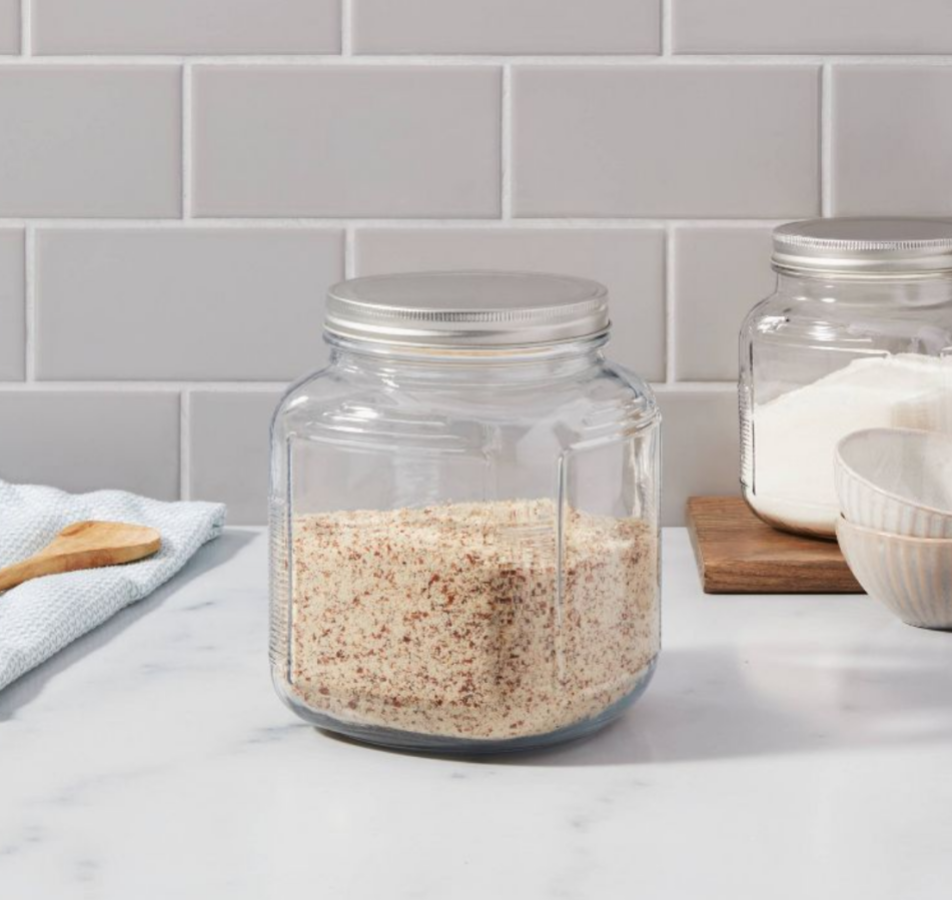 I have these jars in a few different sizes, and I find them easier to store in my small kitchen than a full-on set! Plus they're inexpensive if you're only getting a couple.
---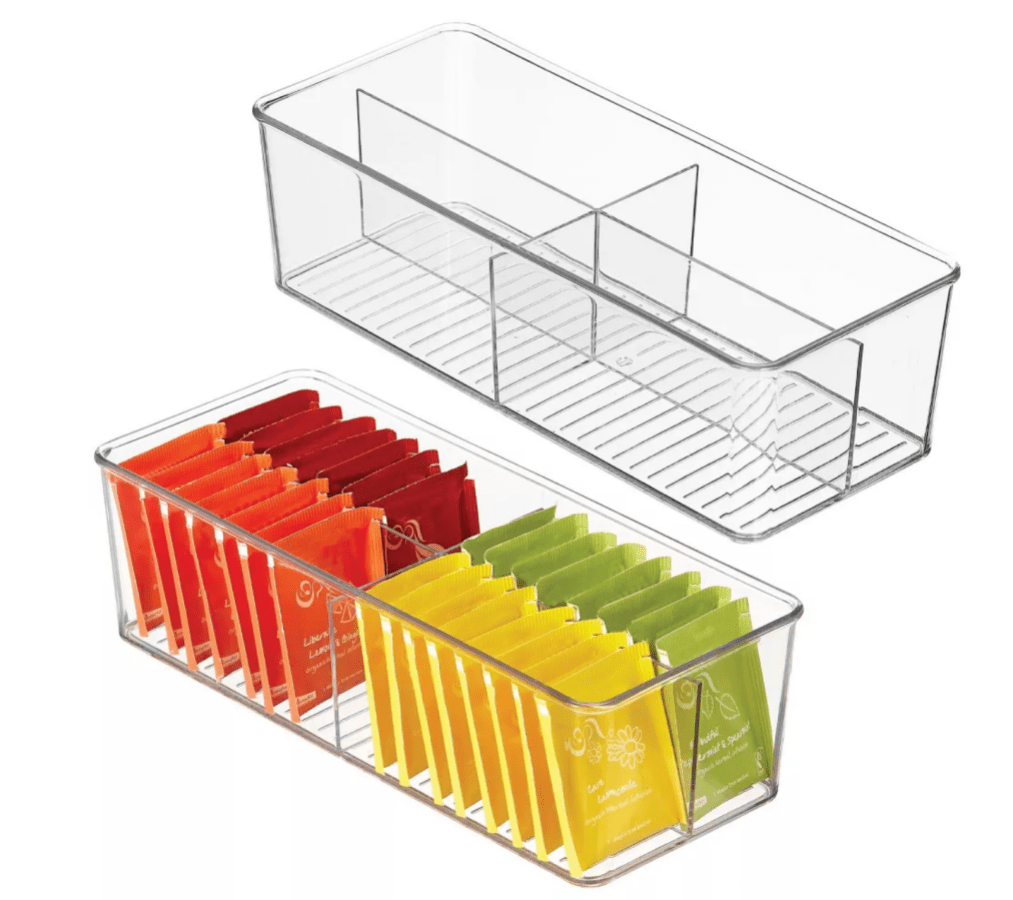 I have long been in need of a way to organize all the loose tea bags we have in our kitchen, and I think these could be the solution! I don't have a drawer deep enough to fit them, but I think these could work up on a shelf in a cabinet or on a countertop by the coffee/tea station.
---
Organize! Your! Seltzers!
---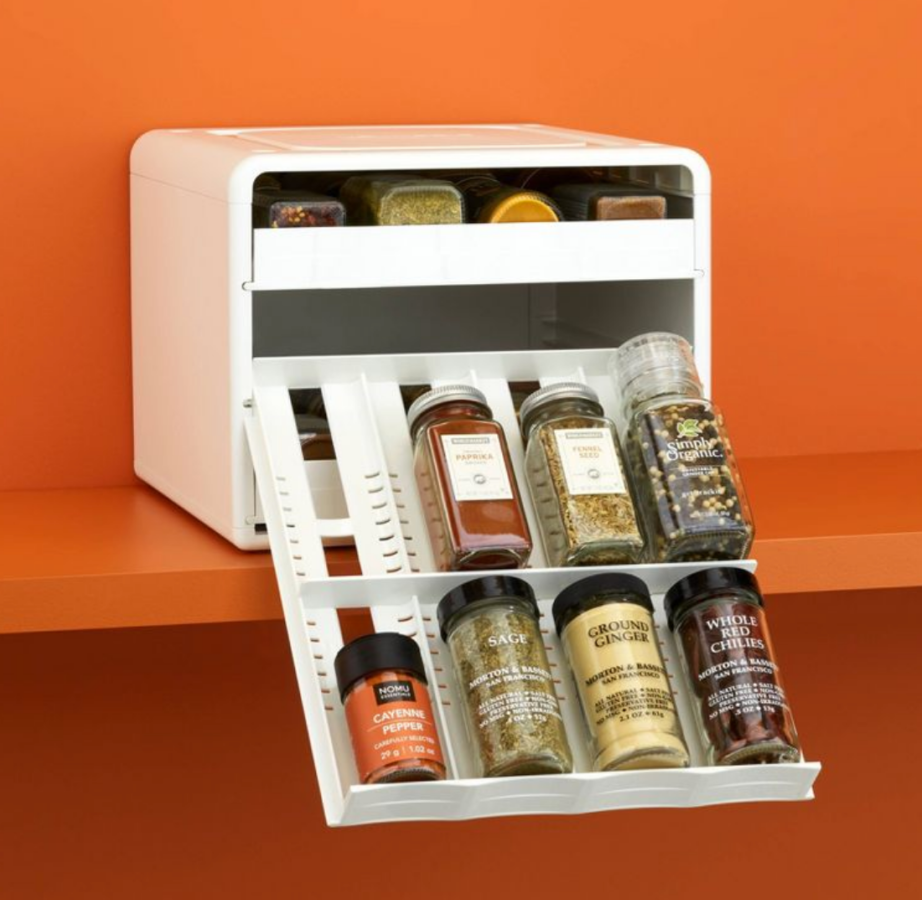 This countertop spice organizer is great, because the size/brand of your spices doesn't have to be uniform.
---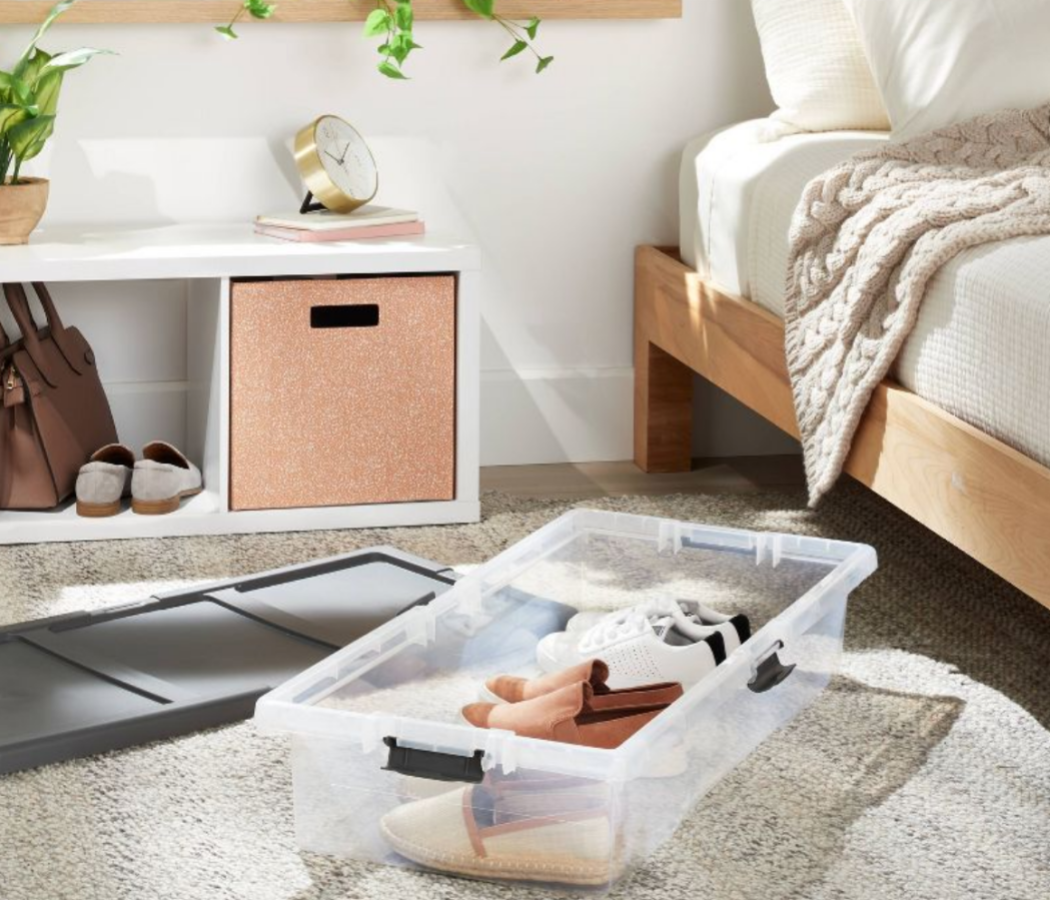 If you aren't using the space under your bed for storage, get on it! I like to use these underbed boxes for the exact purpose they're shown fulfilling here: storing shoes! My shoes don't really fit in my tiny closet, and there isn't space downstairs either. Clear boxes are ideal so I can easily see which shoes are in which box.
---
Every desk needs a large box imo! What you choose to put in said box is up to you, but if you find specific things accumulating on your desk — whether it's loose mail, receipts, bills, etc., it might be time for a designated box.
---
Speaking of receipts, if you are a freelancer, I cannot recommend a designated place for receipts highly enough!!!! It makes taxes and calculating expenses so much easier.
---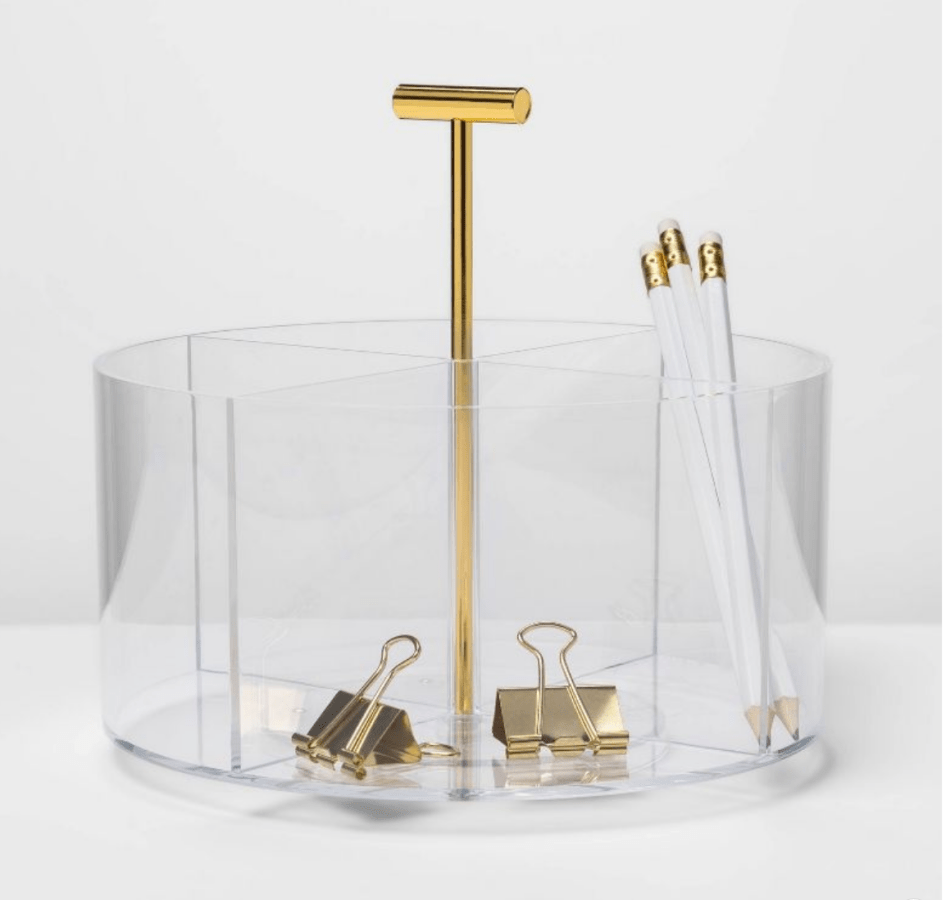 Yes, you can absolutely use this as a desk organizer as it's advertised, but this could also work on a countertop or in a pantry cabinet for granola bars/fruit leather/meat sticks/etc.
---
Pencil boxes aren't just for kids imo! They're also not even just for pencils! You can keep all sorts of things in these: a box for scrunchies, a box for pens, a box for manicure tools, a box for enamel pins, etc. They come in colors but are still translucent so you can easily see what's inside.
---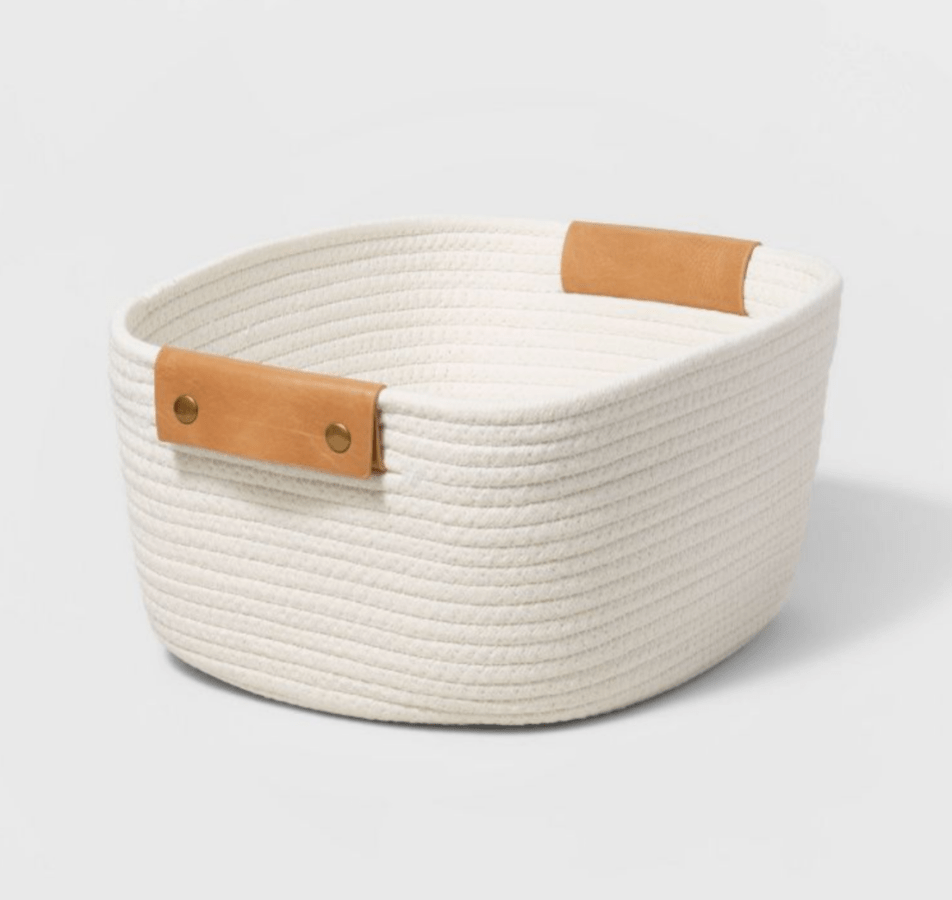 These baskets have been coming thru for me ever since my closet space was cut in half with my most recent move. They're cute, easy to move around, and perfect for things like sleep shirts or socks. I think they'd also work well in a laundry room for storing things. They come in a bunch of different sizes and shapes depending on your needs, and they're not a bad price point for what they are.
---
I am not allowed to buy any new jewelry or makeup until I've organized the things I already own!!!!!!
---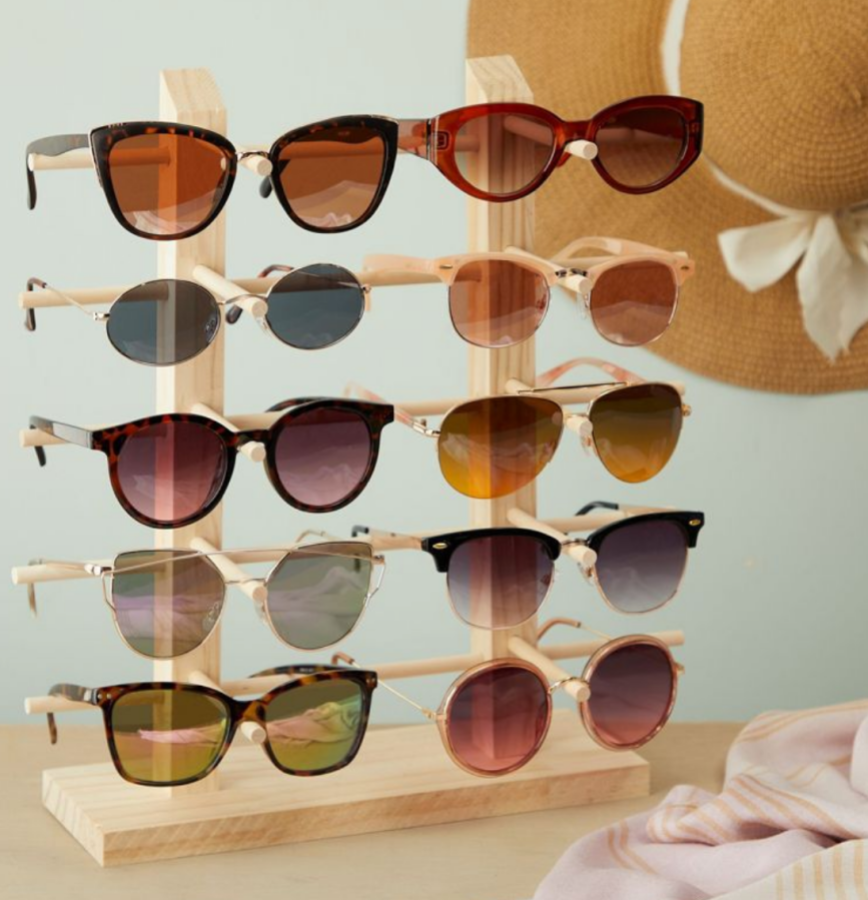 This works just for regular glasses, too. I'm going to spray paint mine so it matches the color scheme in my room!
---
Look, it doesn't get much simpler than these clear, unfussy mega storage boxes, but they really are so perfect for bedding, sweaters, coats, seasonal things, etc. And only $8 a box! You can't beat that! Sometimes truly all you need for a slightly less cluttered, more organized life is just a really big box.
---
Spring Edit is a miniseries all about giving your life a little refresh for warmer weather.