Happy Superbowl Sunday Sunday Funday, y'all! There's some sort of football thing going on today. Do you care? These manatees do!
https://www.youtube.com/watch?v=MKt8RenkXJc
Here's a bunch of good news to get you through the first quarter. I'm gonna go watch the Puppy Bowl, myself.
U(tah's) Got A Friend in She
Roberta Kaplan, who represented Edie Windsor and brought home a lotta bacon for the gays, is headed to Utah to help even more gay people fight a glaring constitutional inequality in court!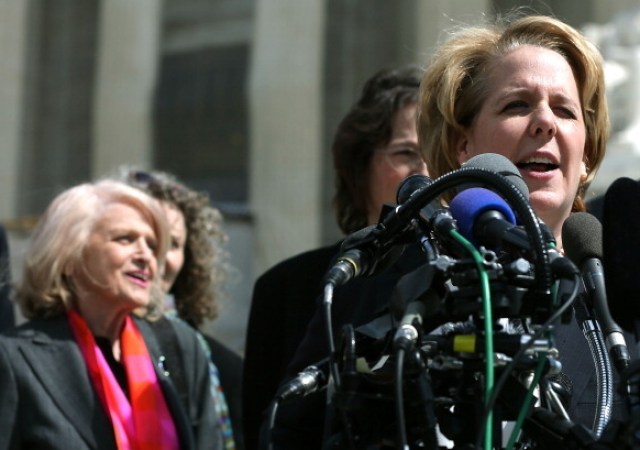 Barneys Puts Trans* Models in Focus
17 trans* people are sharing their stories and their damn good looks for Barneys as part of a new campaign. They're also going to the bank to make a big donation to the LGBT Center in New York City and the National Center for Transgender Equality as part of the endeavor.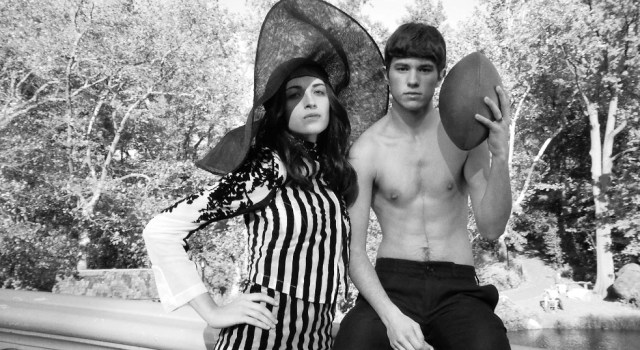 All Around the World Like La La La La
+ The Mexican Supreme Court Wednesday went above and beyond in a court case about survivor's benefits and ruled that same-sex couples in civil unions deserve entirely equal benefits all around to those in opposite-sex marriages.
+ South Africa's elections this year will feature a party fighting for gay and lesbian rights in the face of practices like corrective rape.
+ I heard you were gay and like Matroyshka dolls so I put a rainbow inside and outside your Matroyshka dolls. Take that, Russia!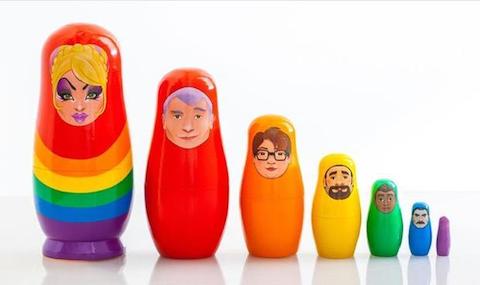 Toronto artist Brahm Finkelstein wanted to find a way to bring awareness to the LGBT human rights abuses that are going on in Russia. Then, he came up with a subversive idea for perhaps the perfect representation of gay pride and Russia: he teamed up with Italian artist Danilo Santino and crafted Pride Dolls.

The Pride Dolls are iconic Russian matryoshka dolls, or "nesting dolls", done up in each of the six colors of the Pride flag and six different portraits of gay and lesbian characters, with the drag queen as the largest, swathed in the entire rainbow. Naturally.

Finkelstein hopes that his dolls will raise awareness and predicts that he'll have a second line soon. The proceeds from the dolls will go to the Gay and Lesbian International Sports Association (GLISA), the creator of the OutGames.
+ The gays are going to the Tet Parade.
Meet TV's Next Lesbian Couple
Penny Marshall and Lorraine Bracco are going to play the next new lesbian couple on FOX's "Mulaney."
Once Again, Gays Are Proven to Be Best Parents Ever
Let me clear my throat.
Gay people can take damn good care of their children just like straight people! Still.
GOP Dying, LGBT Folks Should Take Cred
George W. Bush may have been the last Republican to ever assume the throne of the Oval Office, and it turns out the LGBT community can take a lot of credit for it.
George W. Bush might end up being the last Republican president of the United States — and if this is the case, LGBT Americans are at least partly responsible.

That's the conclusion reached by conservative media producer and writer Myra Adams, who first dealt with this subject in the months immediately before the 2012 presidential election and has revisited the issue in a recentDaily Beast article.

Among the reasons Adams lists for her concern about the future of her party is that the U.S. has "a culture where non-traditional social and sexual behavior has become mainstream," while the GOP "is growing increasingly white, old Southern, and male, which alienates … gays" and other minorities. In other words, the influence of LGBT people and their societal acceptance and inclusion figure prominently in Adams's theory of why the Republican Party may be doomed.
WE SAVED 'MURRICA, YOU GUYS.
Rihanna and MAC, Sittin' In A Tree
This week in Rihanna enjoyment, she's in MAC's latest Viva Glam Campaign.