My So-Called Life premieres tonight on the Sundance Channel, which, if you think about it? Is really like, retro or something. They haven't a made new episodes? But there's all these old ones around. I guess it's… comforting, maybe?
"We love My So-Called Life because it's both substantive and engaging," Sarah Barnett, Sundance general manager and executive vp, said in a statement. We're delighted to bring back the series for the passionate audience that adored the show when it first premiered and we're thrilled to introduce it to a whole new audience that can enjoy it for the first time. The timeless stories hold up brilliantly."
My So-Called Life is the story of my early adolescence and the various trials and tribulations and insecurities and crushes I felt at that time. My So-Called Life doesn't claim to be about me, it claims to be about this girl named Angela Chase and HER friends and HER feelings and HER insecurities and HER crushes, but really that's just a technicality.
You've probably already seen My So-Called Life and want to see it again but if you haven't and you have a teevee that gets The Sundance Channel, then you can start now.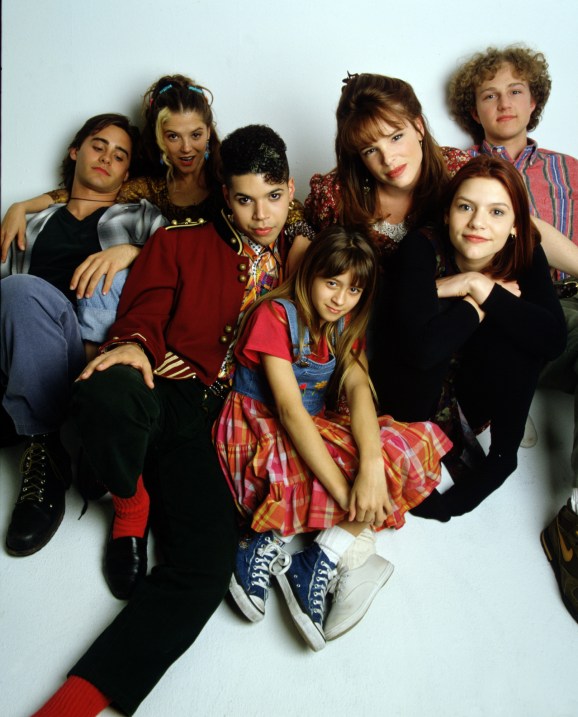 If you've ever wondered who "Jordan Catalano" is in the essay "Why Shane is the New Jordan Catalano," then you will find your answer in My So-Called Life.
If you've wondered "what did Lisa the Male Lesbian do before he did Alice Piesecki in The L Word?" you will find your answer in My So-Called Life.
If you've wondered "where did gay actor Wilson Cruz get his start," you will find your answer in My So-Called Life.
My So-Called Life was on the air in 1995 and was cancelled, because life is unfair and full of sadness. It was syndicated on MTV for a few years after that, which enabled adolescents such as myself to watch every episode 500 times each and memorize all of it.
Go, now. Go.