It's Learn To Live in my Body 2018, and for me, that means (ugh) hitting the gym. As a person with a history of eating disorders and obsessive exercise, this is fraught territory for me. But I'm beginning to accept that to feel healthy in my body means to have some sort of exercise situation, and because I often have trouble committing to things solo, that means some sort of fitness class or trainer.
I do not like gyms. They smell like people. Not in the good way. I always, ALWAY, need a cheer up at the gym. Even though I used to work in one. Even though it is often (read: always) the only way to get me to do the fitness. If the rest of y'all nerds also need a cheer up, here are some nerdy gym accessories to ease the weird gym feelings!
---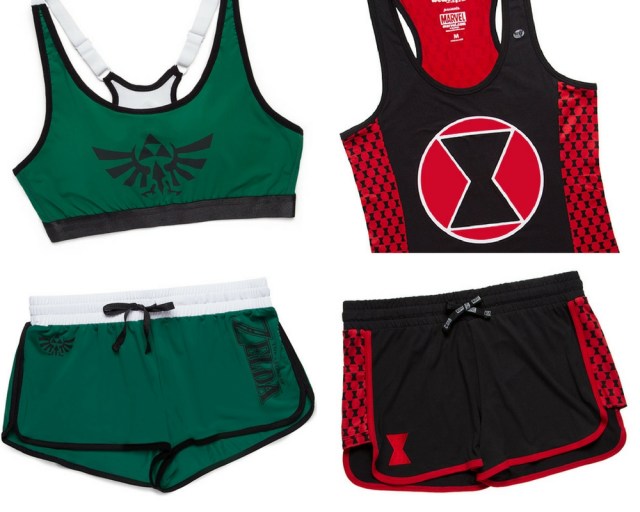 Legend of Zelda Sports bra, $12 and shorts, $7. Black Widow Tank, $13 and shorts, $13.
---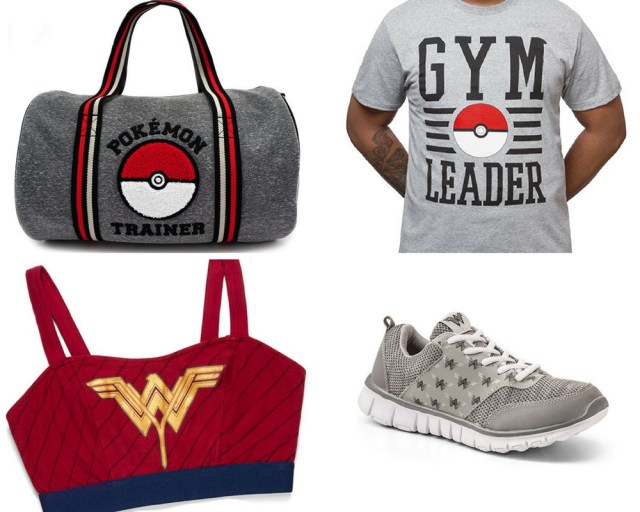 Pokemon trainer duffle, $80 and gym leader shirt, $20. Wonder Woman sports bra, $17 and Wonder Woman sneakers, $37.
---
Widowmaker yoga leggings, $25. Dragon Scale yoga leggings, $50. Aguamenti water bottle, $20. Star Trek swimsuit, $37.
---
For more tips on getting hyped on exercise, check out our Gym Class series!