We all know Elizabeth Cady Stanton, Susan B. Anthony, and Alice Paul. (I hope.) We may not know their full stories, and we may have watched Iron-Jawed Angels and realized everything we knew about their movement for the vote was a lie, but hey, we know their names. And that's more than most of us can say for some of the other women who won us the vote or raised hell for it on our behalf.
I wanted to take today's lesson as an opportunity to totally school you on the suffrage comrades they didn't teach you about in school, but there's a ton, so I picked some of my favorites. Let me know in the comments if I missed someone you really love! The more the merrier, in my honest opinion.
---
Amelia Bloomer
Amelia Bloomer married her husband, Dexter Bloomer, at 22 and began writing for his newspaper, The Seneca Falls County Courier. This work served her well in 1849, when she began editing a newspaper called The Lily that was distributed to members of the Seneca Falls Temperance Society. There was a lot of overlap in The Lily's pieces to the burgeoning movement for women's suffrage, often credited to having begun one year earlier in Amanda's then-hometown of Seneca Falls, and the paper proved to be a point of collaboration between Amelia and other, more well-known suffrage leaders like Elizabeth Cady Stanton and Susan B. Anthony. Eventually, the paper would reach a circulation of over 4,000 and Amelia would be its sole editor and publisher until it went out of print in 1853, creating a model for women's suffrage publications that would outlast her original contribution to the movement.
Aside from suffrage and temperance, Amelia spoke out often about the restrictive clothing expected of women in America at the time, and advocated for a more relaxed style that let women do regular activities without, y'know, struggling to breathe or not faint. Her wish came true when fellow activist Elizabeth Smith Miller began wearing loose trousers and named them after Amelia. Thus, the bloomer was born. Women who wore them were scorned, giving me more reason to wear mine on a daily basis.
Amelia's home in Seneca Falls is listed in the National Register of Historic Places, and each year the American Library Association compiles an Amelia Bloomer List of books for young women with feminist themes.
"It was a needed instrument to spread abroad the truth of a new gospel to woman, and I could not withhold my hand to stay the work I had begun. I saw not the end from the beginning and dreamed where to my propositions to society would lead me."
---
Frances Willard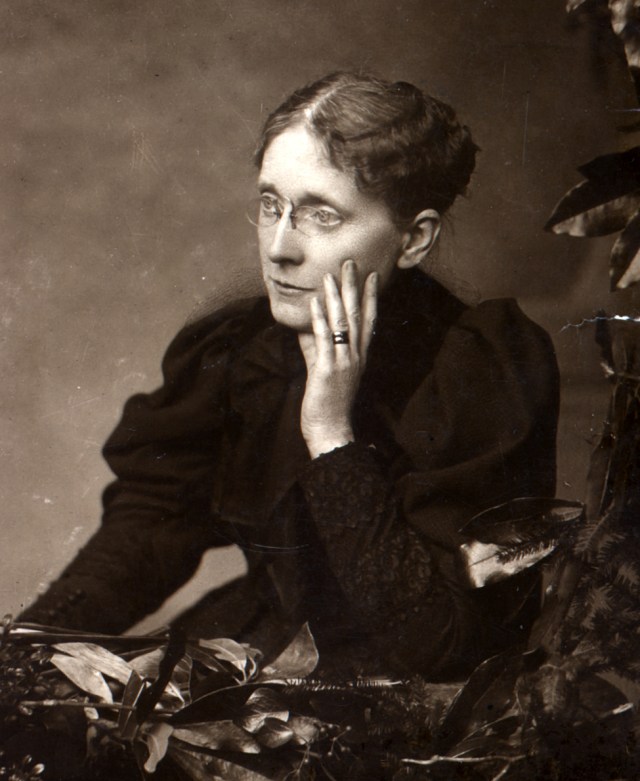 Frances Elizabeth Caroline Willard was a temperance reform leader, educator, instrumental suffrage activist, and bonafide queer. She was a well-known and tireless lecturer in the suffrage movement and helped found the national Women's Christian Temperance Union, which she led for 19 years, the Illinois Women's Press Association, and the National Council of Women, who elected her President. Prior to all of that, she founded Evanston Ladies' College at age 30 in 1869.
As leader of the WCTU, she coined their slogan "Do Everything" to encourage members to lobby, petition, write, educate, and act. She was a die-hard progressive who believed in labor rights, ending child abuse, establishing laws to end violence against women, lifting up the poor, improving education, and strengthening public health.
Although not much is known about Frances' sexuality, she is often referred to as a lesbian. She fell in love with her brother's eventual wife in 1860, which seems really gay to me, so.
Frances may not be one of the household suffrage names we hold dear, but she has had her share of recognition. She was the first woman to ever be represented in Statuary Hall, and a handful of schoolhouses in her name have been added to the National Register of Historic Places. For a short time, Loretto Hospital in Chicago bore her name.
"The world is wide, and I will not waste my life in friction when it could be turned into momentum."
---
Ida B. Wells
Ida Bell Wells-Barnett was a leader in many arenas — suffrage, civil rights, sociology, and publishing among them. She is perhaps most well-known for her work speaking out and documenting the lynching of Black men in America, but what you probably never learned is that 71 years before Rosa Parks famously did the same thing, Ida B. Wells refused to give up a seat on a train. (She also sued the train company after they threw her off — and won.)
Ida was known for being fiery: she was kicked out of Shaw University for her temper, although she eventually finished her college education at Fisk, an HBCU, where she continued provoking the community with her political opinions and views on women's rights. She went on to be a teacher, but her writing about her treatment on that train landed her writing gigs on the side with racial justice publications that eventually launched her career as a newspaper editor and investigative reporter.
Ida did eventually marry, though her interest in men appears to have been weak at best judging by her old diary entries. When she finally did say "I Do," she kept her maiden name, again breaking boundaries for women. Although her family life made it hard for her to maintain her vigorous activism, she remained active in urban reform late into her life. She founded the National Association of Colored Women's Clubs, co-founded the National Afro-American Council, and raised hell with suffrage leaders to lift up Black voices. She died before completing her autobiography in 1931, making its ending in the middle of a sentence perhaps the worst cliffhanger of them all.
"I will not begin at this late day by doing what my soul abhors; sugaring men, weak deceitful creatures, with flattery to retain them as escorts or to gratify a revenge."
---
Nannie Helen Burroughs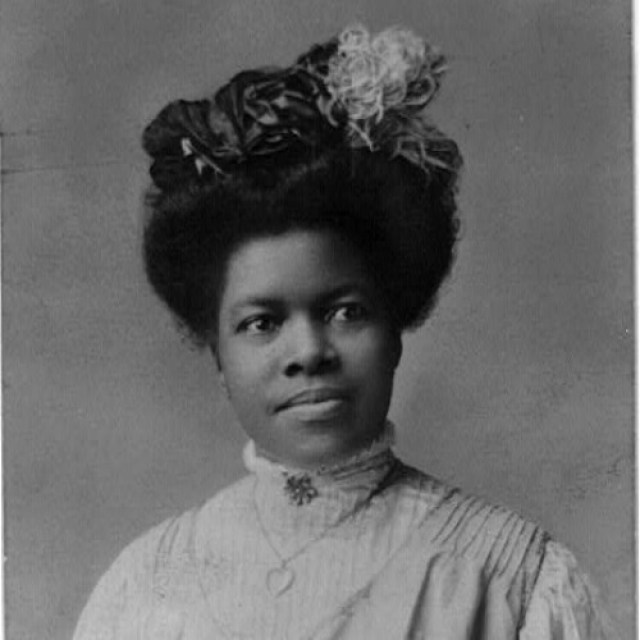 Nannie Helen Burroughs was a religious leader, businesswoman, feminist, public speaker, and educator. She was born in 1878; her father was a Baptist preacher born a free man and her mother was born a slave. She began lighting fires for women and especially women of color in 1896, when she helped to launch the National Association of Colored Women; she would eventually also go on to be a member of the National League of Republican Colored Women and the National Association of Wage Earners, where she pushed for better pay and labor conditions for domestic workers, most of whom were women. She was a leader also in the National Baptist Convention, the largest Black denomination of the Baptist church, and worked as an associate editor on the convention newspaper, the Christian Banner. She is well-known for her speech to the convention in 1900 called "How the Sisters Are Hindered from Helping."
Nannie's work for women was made possible, most centrally, by her early access to education. She did her part to pass it forward by founding the National Training School for Women and Girls in Washington, DC, which she operated until her death in 1961 and which is now a national historic site.
"For a number of years there has been a righteous discontent, a burning zeal to go forward in His name among the Baptist women of our churches and it will be the dynamic force in the religious campaign at the opening of the 20th century."
---
Nina E. Allender
Nina Evans Allender was the National Woman's Party's official publication cartoonist. She came to the movement with extensive training in illustration and the fine arts, though her gender prevented her from being rightly recognized as one of the greats. (She obviously undoubtedly was.) At 38, she became a suffrage canvasser and organizer; as years went on, she rose to prominence in the movement, and when the suffrage factions split, she went with Alice Paul to the National Woman's Party.
It was there that she began doing work for The Suffragist, the NWP publication, as a political cartoonist. In that capacity, she subverted media images of women with "The Allender Girl," a smart, young whippersnapper and recurring character who symbolized the feminine power of their movement.
---
Rosalie Gardiner Jones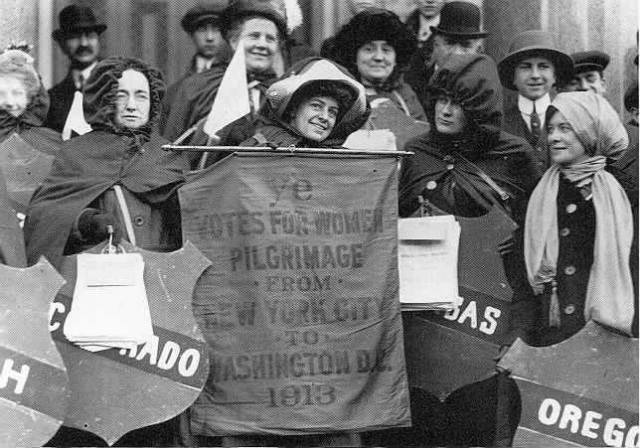 "General" Rosalie Gardiner Jones was a socialite turned suffragist who led the infamous 1913 suffrage hike from New York City to Washington, DC. Under her leadership, suffragists marched 230 miles in 17 days to the nation's capital, where they staged a protest in front of the White House and delivered President Woodrow Wilson a "Votes for Women" flag.
Rosalie was the rebel of her well-to-do family, which was filled with terrible people who didn't think women should vote. She leveraged her influence and social clout to give the movement for the women's vote more steam and to garner them press, often indulging in the attention herself. She was media-savvy, spirited, and relentless.
President-elect Woodrow Wilson:
We send and beg of you to accept this 'Votes for Women' flag as a memento of our pilgrimage through New Jersey, Pennsylvania, Delaware and Maryland.
Yours Very Truly, Rosalie Gardiner Jones.
---
Virginia Minor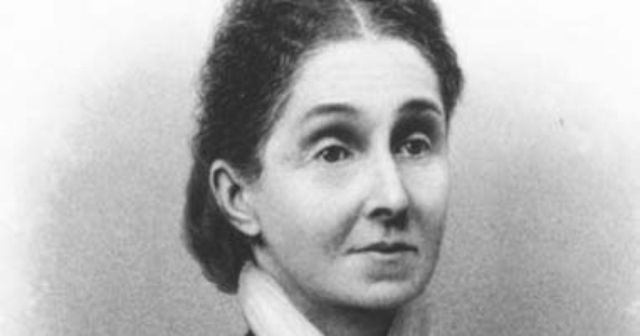 It was unheard of in 1872 for women to vote, but Virginia Louisa Minor knew better. She attempted to vote in St. Louis that year, insistent that the Constitution encompassed women like her in its language and that all those like her were just missing out. When she was refused the opportunity to register, she took her case to the Supreme Court, arguing that women's suffrage was protected under the 14th Amendment.
Although the case, Minor v. Happersett, was unsuccessful, it cemented Virginia's place in suffrage herstory and raised the movement's public profile, bringing the issue home for people across the country to learn about in the news.
"I believe the Constitution of the United States gives me every right and privilege to which every other citizen is entitled; for while the Constitution gives the States the right to regulate suffrage, it nowhere gives them power to prevent it."
---
Rebel Girls is a column about women's studies, the feminist movement, and the historical intersections of both of them. It's kind of like taking a class, but better – because you don't have to wear pants. To contact your professor privately, email carmen at autostraddle dot com. Ask questions about the lesson in the comments!
---