Showtime has announced a second season of its 'groundbreaking' lesbian reality series The Real L Word! Ilene Chaiken, the only human capable of bringing you such news, had this to say for herself:
"I'm thrilled and truly excited by the support from Showtime and their desire to really bust it out in the second season. We're looking to tell deeper stories about some of the cast members whom we got to know in season one, and to meet some new women whose lives reflect additional facets of lesbian life and experience."
That sound you're hearing, waaaaaay off in the distance, is Riese banging her head against a wall. I'm assuming IFC has taken a long hard look at the problems with Season 1 and how we would've fixed them and I, of course, look forward to seeing how she has grown, both as a human and also as a teller of our 'stories.' Can't wait!!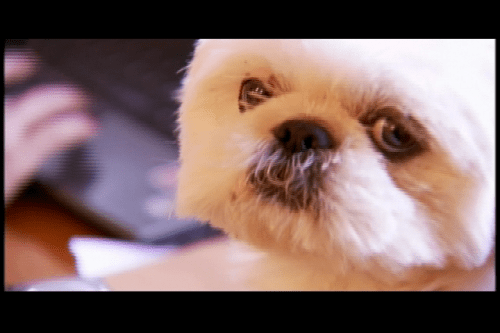 There will be nine episodes and a mix of old and new cast members. We predict / are 99% sure that Mikey will not be taking part in Season 2, which is a real shame, as Robin was basically put on Earth to play the role of Raquel via Autostraddle's Real L Word Parody, the most 'groundbreaking' and eerily well-cast parody EVER.
In honour of this blessed news from on high, I've compiled a list of my Top Five Favorite Excerpts from Riese's recaps of The Real L Word Season 1. Enjoy!
1. Christ almighty.
2. I'm just a shell of myself. Ok, Brandy? I'm a shell of myself.
3. This recap is late because I wanted to wait and see if Whitney & Romi's sex scene would tip the balance in our favor in the Prop 8 Trial. Mission accomplished. JK THIS EPISODE OF THE REAL L WORD WAS SO WEIRD.
4. What do you want from me. The Real L Word. 108. It happened. Deal with it OMGFASHIONWEEEK FASHIONWEEK.
5. Episode 109 of The Real L Word is THE LAST EPISODE OF THE REAL L WORD. Dinah Shore happens, other things happen OH FOR CHRIST'S SAKE