This week, our excitement for Episode 106 of Showtime's The Real L Word vacillated slightly from day to day. Occasionally we'd find ourselves daydreaming mid-afternoon about Rose and her bros blowin' off steam or Mikey's Sunglasses facing off against Whitney's Power of the Clam in a Celesbian Lazerdeath Match. From time to time, we'd awake sweaty in the middle of the night, screaming: "IT'S THE PERFECT DRESS!"
Then, at last, the time came.
My stomach hurt — was it dread? PMS? The responsibility thrust upon me to be "playful" as I recap a program which undermines everything I believe in as a human being? There was only one way to find out.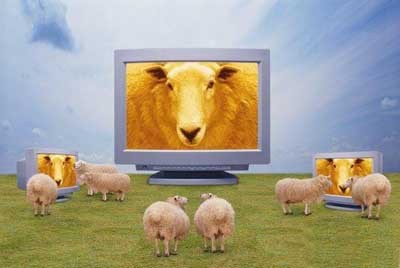 Laneia and I sat down to watch the show, alcohol on hand. About ten minutes in, we were joined by Carlytron, who you may recall from this website and my L Word recaps of yore.
Laneia: I'm in my underwear! I'm going to try to not be a bitch this week!
Riese: I'm not.
Laneia: You should drink more!
---
+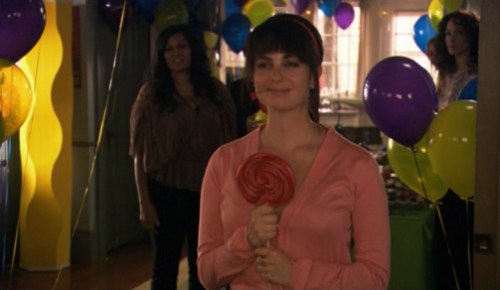 It's time for another round of  everyone's favorite party game, "Please Don't Ask Me This on Formspring!"
Today's Question: When Did You Come Out To Your Family?
Whitney screamed, "Dad, I'm gay!" on her way out of the house on National Coming Out Day. Dad didn't pay no mind. Perhaps he was drunk, or just happy that Whitney was leaving and wouldn't return pregnant.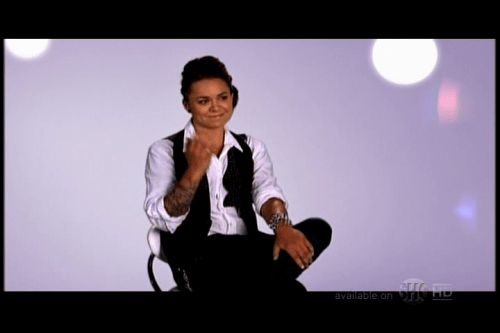 Tracy's Mom has got it going on. (I've been wanting to say that for six weeks!) JK, Tracy's Mom's face "dropped in" and it was awful and Tracy never wants to see that face again. Luckily, she can look at her own face whenever she wants to: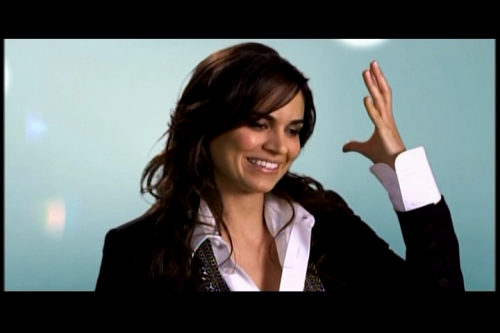 When Nikki came out, Nikki's Mom said she'd always known Nikki had a Big Lesbo Crush on her college roommate. And she was right. So. There's the first twenty seconds of an erotic film.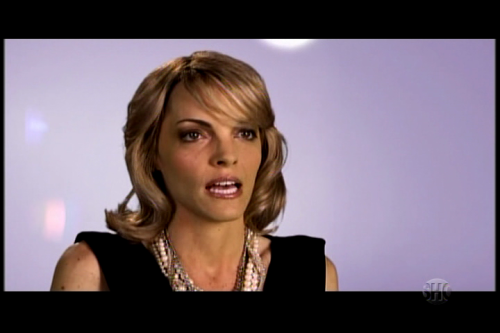 It took Mikey's grandmother five years to say the word "lesbian," probably because of dentures.  Similarly, it took five minutes for Mikey to figure out how to lean: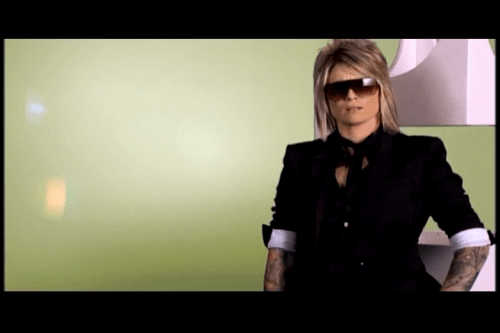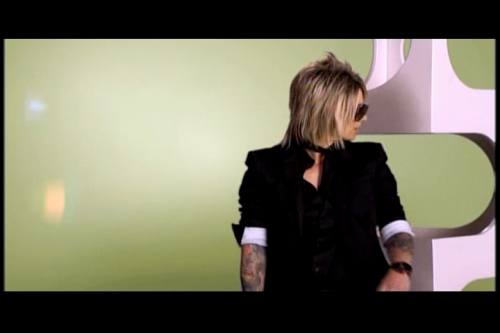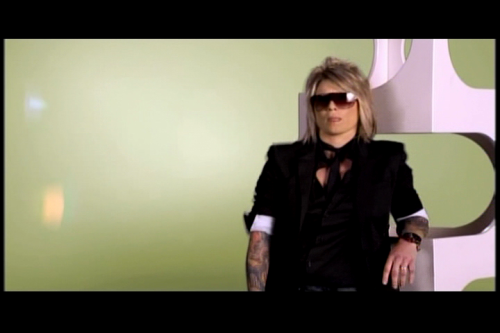 +
Laneia: Oh yay, a coming out question!
Riese: G-d I'd rather read Mikey's memoir than see her on the TV.
Laneia: I am so bored.
+
"Once I knew who I was, I didn't give a fuck about what everyone else thought," says Rose. However, her early self-realization led to very strict sleepover policies. Poor Papi.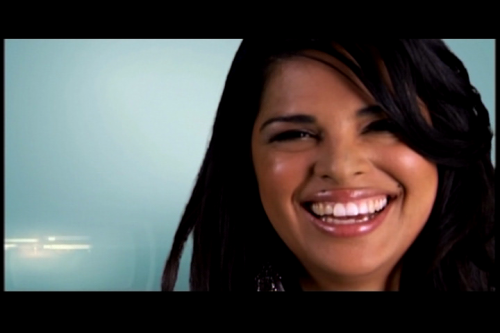 +
"I said, 'I think I'm gay,' and my oldest boy said, 'I knew," says Meredith Baxter. This episode is clearly going to be about Meredith Baxter, because it's called Family Ties. Right? I just figured, so I thought I'd throw her in here.
---
+
I Fell In Love With a Stripper, Bro
Rose & The Bros are at Hamburger Mary's, discussing their recent mid-evening hotel stripper experience. Rose does some quick math: "I was sandwiched by two strippers, so that's four breasts, and then Danielle, so two and a half breasts."
Rose's knowledge of social networking is quaint and elderly, while also gross.
Bro: Did you tell your other half?
Rose: No, nobody. Twit nothing. Tweet. Twat. Nothing twattered, nothing.
Got it?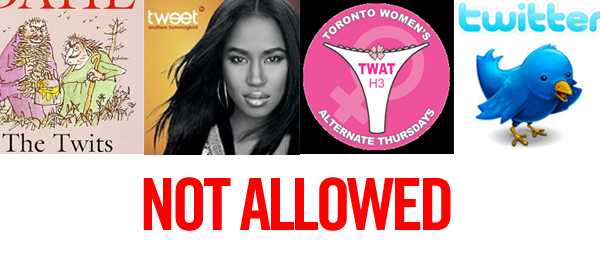 Rose: [Natalie] would not be cool with it. But I did not do anything wrong, and so if it does make or break us, that's retarded."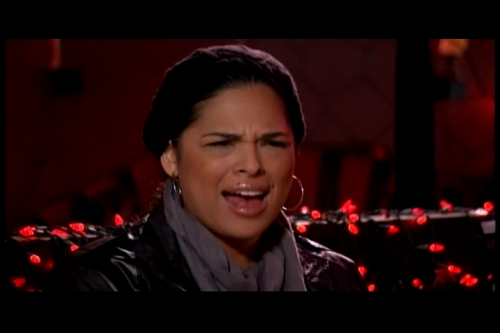 Bro: "Let's say Natalie had a night like that…"
Rose: "No."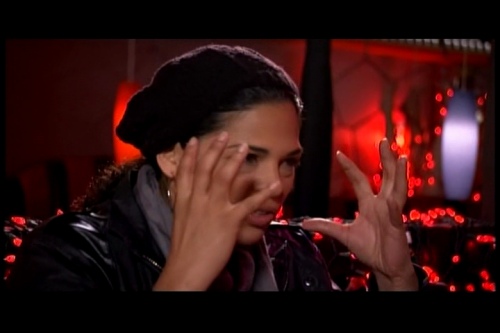 4.5 Breasts is What I'm Telling You, Bros. You Think Nat's Tiny Head Could Handle This Shit?
+
Laneia: My stomach hurts. I think this show is giving me an ulcer?
Riese: I wish this show gave this show an ulcer. I like her friends better than her, per ushe.
Laneia: Si.  [see what i did there?]
Riese: [si!]
+
Rose would "put Natalie's ass out for a while" if she had a hotel stripper party. Isn't that double standards, bro? "No," explains Rose. "I'm not double standards, I'm just saying, I'm growing up, you know."
Okey doke.
---
+

Family Hour
Tracy's family stops by for hugs, smiles, and clear skin. Tracy's two sisters have boyfriends. "It's cute," says Tracy, probably about something else. Amy, despite having a name that rhymes with "Stamie," isn't totally cool with Tracy's gayness, maybe. It's a bit hazy.
The Sisters are hungry and want to order food. Also they want to watch The Oscars with sound, not on mute (as one must do when a camera crew is around).  I know this from The Live Lounge interview with Tracy & Stamie, not from the episode. Yeah, I hang out there sometimes. The Live Lounge. It's pretty chill. I dig the music.
Forget everything I just told you about what I heard in The Live Lounge, okay? Forget it. That's not the story Ilene wants to tell.
Laneia: How cute are these people?
Riese: You're really trying to have the glass half-full right now. It's cute.
Laneia: How do they all have such beautiful glowy skin?
Clean But Also, Unclear
Tracy wants Mom to know about/like Stamie. The boyfriend explains that Stamie's best shot at making a good impression on Mom is to dress really "girlie." You know —
Or, You Could Just Take Her to a Hotel Room With Strippers
Riese: Her mom will be seduced by boobs?
Laneia: OH AMY'S THE MIDDLE CHILD. That explains it.
Riese: What's wrong with middle children? Are they like bisexuals?
Eventually, the stench of homosexuality drives one sibling from the room.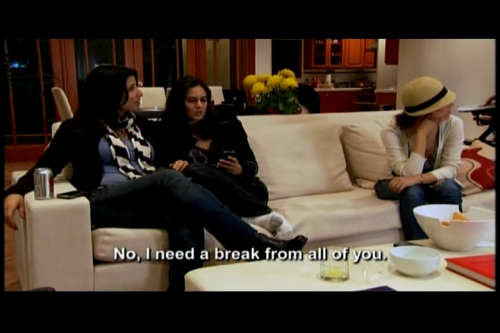 +
Riese: Maybe she's upset about Tracy being on the show, not about her being a lesbian.
Laneia: This is all such problematic wording.
Riese: Because if I visited my brother and there were cameras there, I would be like, "What the fuck are you doing you do not want a shot at love with that girl!"
+

Amy: "You guys can cuddle, it'll be okay."
PREACH.
---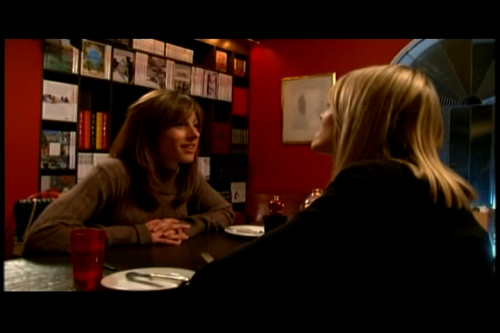 So Which of These Books Should We Read After Our Wedding?
If there are two things Jill & Nikki don't get enough of, it's 1) Wedding Planning, and 2) Private Time. So Nikki set up a "private dining room" at a fancy restaurant to talk about the wedding.
More importantly, Carly arrives to watch TFS (This Fucking Show) with us.
+
Laneia: Where are they? The library?
Riese: Yes, they're picnicking at the library
Carly: Wait, are they are at the Taschen store?
+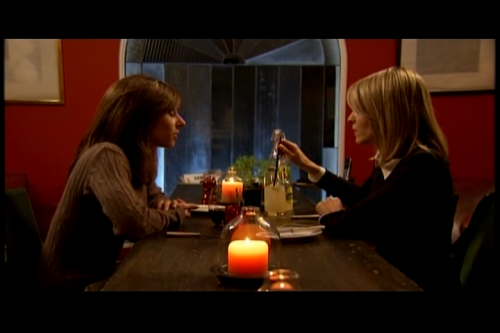 Have You Considered a Large Parking Lot, Tented?
Today's topic: the venue. Also, as they've developed "stronger opinions," Jill thinks it is now necessary to call a truce and agree to never argue. Speaking of arguing, Nikki's father refuses to 'ride outside his comfort zone' and therefore probs won't ride a horse to California Vadgeville to walk her down the aisle, but that's what Nikki WANTS DAMMIT:
Jill: "Why, because that's tradition? If we're gonna play by tradition, then I should be a man. Right?… this is our wedding, our union, so whatever feels best for you."
Also, this happened:
Nikki: "When my parents got divorced I was in my 20s… and the last time I ever heard from my father was when I appeared on Oprah in 2006 … it was a show about women who figured out that they were gay after they were married… and what he said was, "I was in my house the other day and turned on Oprah and saw a beautiful woman, and I thought to myself 'what a waste of a woman' when I saw the subject matter. And then I realized it was you."
Nikki has just almost moved me to tears, and they aren't tears of boredom. Then Jill says that Nik is a wonderful loving person and bunnies fall from the sky, knocking us all unconscious.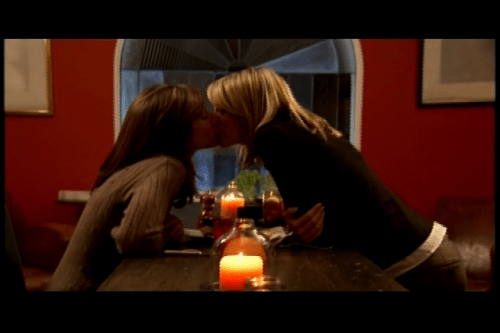 ---
+

Man I Wish This Chick Wasn't My Sister So I Could Bang Her
Whitney's got one sister, Alexis, who she loves "more than anything in this world." This furthers our vampire theory as it suggests there is "another world." Whitney's starving, she's gonna eat this bottle of ketchup. Also, it's toasty.
+
Riese: "I'm starving, I'm gonna eat my words" – would be better
Laneia: It's toasty, yet you're still in leather?
Riese: She can't take off that jacket. It's like a Barbie or Mikey.
Carly: It's how she gets her powers.
+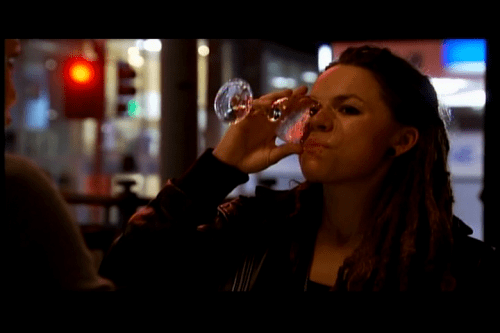 Also This Helps. The Drinking Also Helps.
Whitney's old strategy involved being honest but "leaving out pieces of information." George W. did it and he got re-elected, so that probs will earn Whitney at least one more term in Romi/Tor/Sara's pants.
Whitney: "I'm doing this thing where I'm like so brutally honest with girls… but I am so open about it, I have no secrets, you know I can't be in a relationship, and I'm not ready, so if you want to still talk to me and deal with me in this way, then you know this."
+
Laneia: 'Deal with me in this way'? Appropriate.
Riese: That's not being honest? Leaving out pieces of information?
Carly: It's being vague.
Riese: I think that's the opposite of honesty.
Laneia: I wish we'd put 'honest' in the drinking game.
Carly: Whitney is to blame for the financial crisis, clearly.
Riese: We should drink every time Whitney rationalizes her behavior with a weak rationalization.
+
Really, it was said best in the 1983 film The Big Chill:

Michael: "I don't know anyone who could get through the day without two or three juicy rationalizations. They're more important than sex."
Sam Weber: "Ah, come on. Nothing's more important than sex."
Michael: "Oh yeah? Ever gone a week without a rationalization?"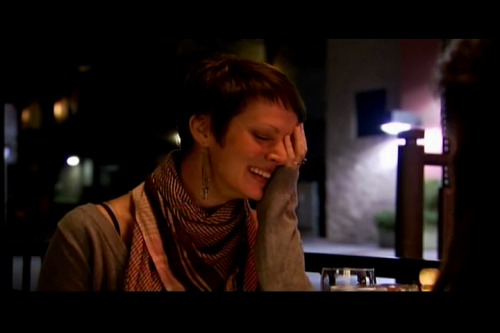 FACEPALM! Whitney Obviously Doesn't Know the Volturi Are Back

Whitney's Dad had an affair and her parents got divorced. When Whitney was wee, her Dad would mack on all the soccer Moms at Whitney's games, therefore messing her up as she attempted to head-bump some chick in the vadge. In short: she's got issues; she got it from Dad. You remember this storyline.
+
Carly: Oh it's her DAD'S fault.
Riese: Wait, this is semi-interesting to me?
Laneia: It IS the family episode.
Carly: She's acting very Shane today, Daddy Issues and all.
+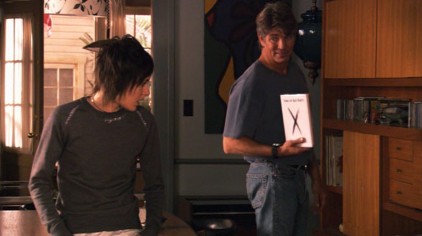 Wink Wink

+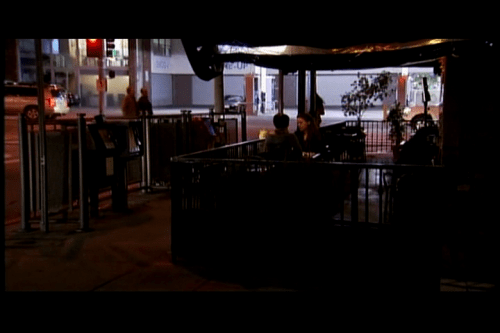 Carly: I love when I go out to dinner in a major metropolitan area and there's no one else out on the patio.
Riese: Me too.
Laneia: Happens all the time.
Riese: It always makes me worry that it's about to rain.
Laneia: Rain money?
Riese: Oh yeah it might rain money for Mikey's party. I mean EVENT
---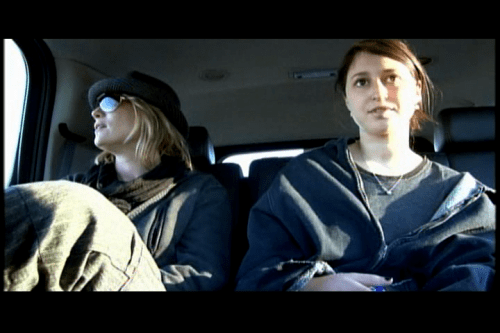 BIG CITY HMM? BUT NOT CITY ONLY ONLY PEOPLES PEOPLES IS PEOPLES NO IS BUILDINGS IS TOMATOES HUH IS PEOPLES IS DANCING IS MUSIC IS POTATOES.
Mikey's taking Manhattan just like the muppets! Apparently one must visit New York City to prepare for LA Fashion Week, 'cause there aren't any writers in LA anymore to see her designers. For evidence of this, observe the grammatical accuracy of your LA friends' Facebook wall posts.
+
Riese: SHE SAID WeekEND instead of "week." FINALLY. Thank God, I feel so much better, I feel like Mikey just came out.
Laneia: Great, now I have to down this beer.
+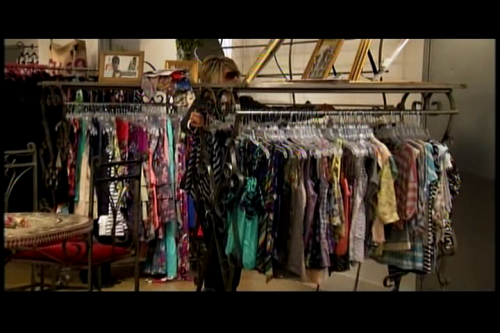 Like Anthropologie, But Probably Even Less Affordable
++
Carly: Oh no Mikey has lesbian collar.
Riese: Why wasn't I invited to this event?
Carly: TUCK THE SHIRT COLLAR IN, GIRL. YOU ARE IN "FASHION."
---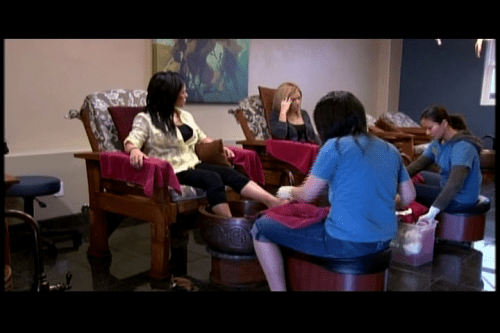 This is What They Do on That Real Housewives Show Right
Nat & her older sister, Leslie, are getting Nat's nails done for Nat's new "job" as Rose's "assistant." Uh-huh. Guess you wouldn't want to let your nails get too long for that job.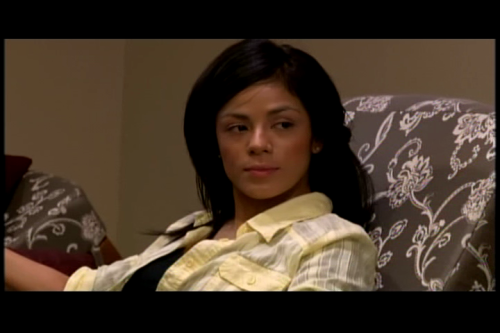 Hello Nat's Sister
So like Rose got Nat a gift card? Because she was upset and stuff. Nat says she's like Rose's "Baby Mama," or like her "wife." Also, it's time for Rose to meet Mom because that's what today's episode is about.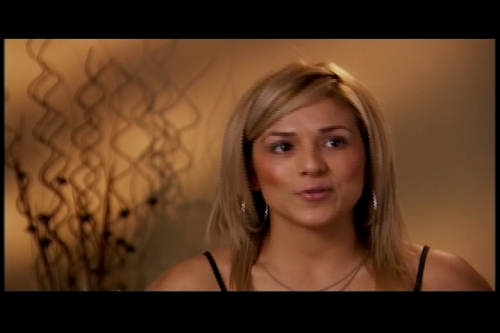 Laneia: SISTER TIME.
Riese: Did they do Nat's entire interview in one day? I'm upset about her blush and want a new shot/outfit.
Carly: Why didn't they make them change outfits? That's like the first rule of "Shooting Everything In One Day."
+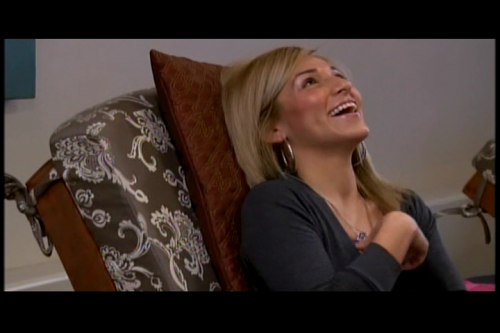 Nat: "It's just in my nature. Out of all of my sisters, I always wanted to be married. Younger rather than older."
I feel bad for Nat. She's like the younger girl in love with an older guy who's always at the Dairy Queen flirting with high school girls, and she's like, "No he loves me, we're getting married!" and they're like, "Uh huh [no way]."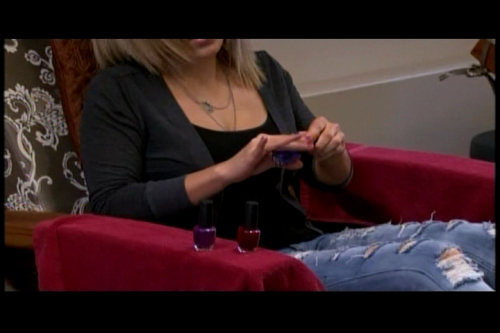 ---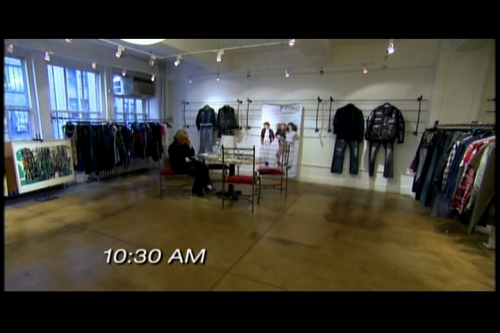 +
Carly: Aw no one's at Mikey's lil party! Sad trombone.
Riese: I just feel sad for her all the time so much.
+

In Mikey's defense, McDonald's stops serving breakfast at 10:30 so the mysterious Editors of New York City are likely on their way.
Mikey says her PR person is the best PR person ever, just like the Parking Lot Disco Ball Salesman was the best Producer of Events ever. I bet she also thinks this was the Best. Lesbian. Week. Ever. and it totally was not. Mikey has lots of Editors coming on the schedule but none of them have shown up.
Why not? STOP ASKING QUESTIONS. The Question of the Episode is, "When did you come out to your family?" and the topic is "family" so we can only conclude that the Editors are probs having dinner with Mikey's linguistically challenged grandmother.
Riese: They should've invited Julie and Brandy, they would've gone.
Laneia: Yup.
Carly: Totally they would have.
Riese: Because this event is gay and fashion. It would've been perfect for their blog, itsnotgayitsfashion.blogspot.com
Carly: I love that blog btw.
Mikey is Gay But Not Fashion
Mikey goes from booth to booth to check her designer's moods. Maybe if Mikey talks loud enough, it will seem like more people are there. The Best PR Person Ever tells stressed-out Mikey not to be a "negator."
Laneia: "Negator." Like a raptor, but grumpier.
Wanna See My Wand? IT'S NOT AS BIG AS MY PENIS
Carly: She's wearing her Hogwarts blazer today.
Riese: I hope she can magically make 'editors' appear.
Carly: Maybe she can magically make sunglasses disappear?
There's only one thing to do in this situation. And it's not to don the Coat of Invisibility.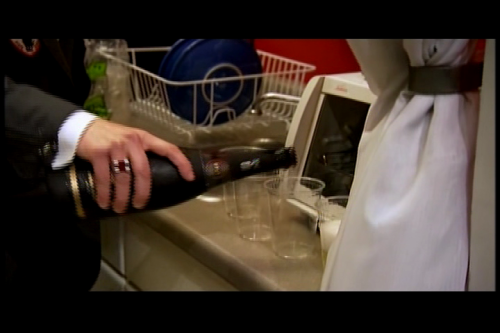 It Was My Unlucky Day Today on Avenue A
Mikey: "The only thing I really know how to do in this situation is try to get everybody in a good mood so when the editors come in later this afternoon, everyone feels like they're having a good time."
Laneia: "The only thing I know how to do is get drunk."
Riese: Maybe they think it's magic juice.
Carly: "So when they come in later this afternoon everyone is passed out on the floor."
But to Cry In Front Of You, That's the Worst Thing I Could Do.
+
Mikey: "Having a slow start is possibly the worst thing that could happen."
+
Laneia: Nope! Nope! Getting drunk in the middle of the day is the worst thing that could happen.
Riese: Yup, already happened. Done.
So basically Mikey is starting the drinking early, and most of her clients are partaking, except for one stuffy lady named Wendy. This is a commendable strategy and I hope it ends in HIJINKS! How do lesbians have sex btw STOP ASKING QUESTIONS.
Carly: WHERE ARE THE DOGS? WHY IS NO ONE HOME WITH DOGS?
Riese: The dogs are with Angelica.
Laneia: Last week was dogs, this week is sisters.
Carly: Every week is dogs.
Laneia: Should be.
Carly: I am missing the dogs. I thought this show was about cute dogs living in LA? Is this not that show?
Riese: I know I thought this was "Showdog Mom and Dads."
+
Teachable Moment: Listen up, Mikey. Not everyone wants to party. Some people are v. serious about fashion. If Tyra was here, she would tell you about this time she flew to Bangladesh for an Ethiopian Fashion Week event, wearing a stick-and-berry bikini surrounded by racks of stinking bloody cowhides and her assistant only spoke French-Canadian and Naomi Campbell called someone a bitch and still, STILL, still Tyra Banks who was only 13 years old, THIRTEEN YEARS OLD, still TYRA BANKS managed to acquire editors from every major newspaper in the Eastern Bloc while smiling with her eyes and doing creative things with horse-hair and flip-flops.
In other words, she modeled through it.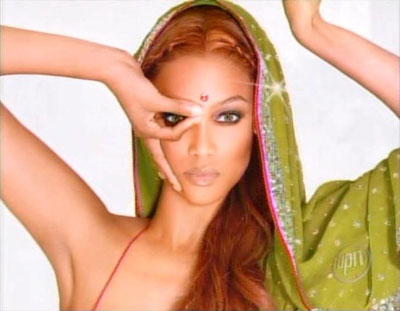 ---
+
Pages: 1 2 3See entire article on one page