Hey word nerds, let's end National Poetry Month with a bang! Celebrated poetry press Write Bloody, beacon of generosity and badassery that it is, wants to stuff two wonderful Autostraddle readers with poetry up to your shiny eyeballs.
Write Bloody is home to some of the most decorated performance poets in the scene today, and a bunch of those poets are badass queer ladies! The two winners of this prize pack will each get five books by Write Bloody authors:
The Madness Vase by Andrea Gibson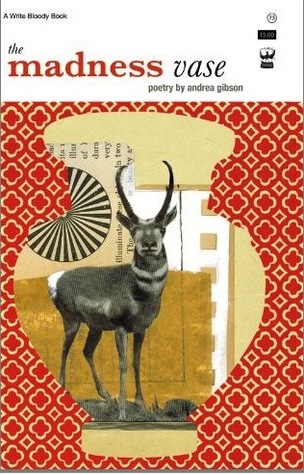 Andrea Gibson has been making queer girls swoon for years, and her latest book reminds us, quite simply, that it will all be ok.
The Smell of Good Mud by Lauren Zuniga
Lauren Zuniga writes about community, family, identity, politics and the possibilities we hold in our hands. Her book feels like home.
Floating, Brilliant, Gone by Franny Choi
Franny Choi has been tearing up poetry slams for years, and her debut book, released last month, brings her volatile, gorgeous work to the page.
After The Witch Hunt by Megan Falley
Megan Falley is going to find the light, and she's taking you with her.
Glitter In The Blood: A Writer's Guide by Mindy Netifee
Many of us who love poetry also try to write it sometimes. But y'all, words are hard. This is perhaps the most accessible and enjoyable writer's guide I've ever used. Learn to write amazing poems like Mindy's with her relatable advice and unintimidating exercises.
The set will come in a fancy and stylish bag from Blue Q. ARE YOU ENTICED YET?! I thought so. To be eligible for the contest, all you have to do is tell us about your favorite poem in the comments by 5 p.m. PST on Wednesday April 30. We'll select two commenters at random, and Write Bloody will send you all these kickass books directly to your doorstep! Bonus Xs and Os if your comment is also in the form of a poem. I am so excited for two of you to get all these books! Your brain and heart are going to turn into fiery angel cupcake dreams.