It's almost the most wonderful time of the year — that's right, when it finally becomes weather-appropriate to read outside on the beach with a beer. If you're like me and too cheap to shell out for a twee Kindle case, try sewing your own instead! Reasons you should try this: it's affordable and customizable, nobody else will have the same one, and it's not so dainty it would mess with your Muscle Beach style.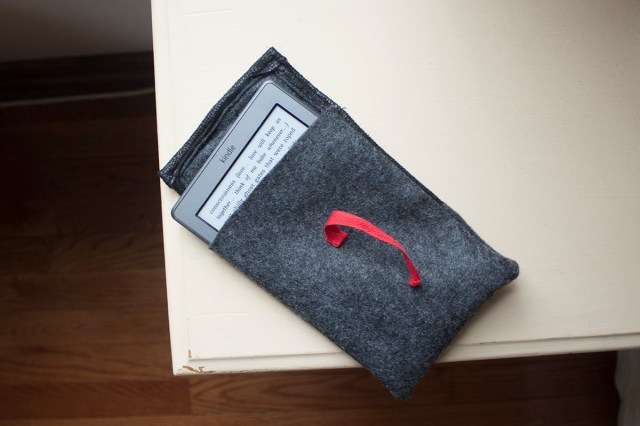 This pattern fits my Kindle (I believe the correct name for this model is "hella old"), but to make a custom one, just trace around your e-reader or tablet, leaving an extra half inch on all sides (and an extra five inches at the top for the back piece).
You will need:
Two pieces of wool felt: one cut to 5.5″ x 10.5″ (back), one cut to 5.5″ x 7″ (front)
One piece of faux leather, cut to to 5.5″ x 7″
Red trim
Pins
Basic sewing skills or a sewing machine
A needle and red thread
1. Start by pinning the leather to the back wool piece. Sew into place. (The leather will cover the flap visible on the front, and extend halfway down the back, too.)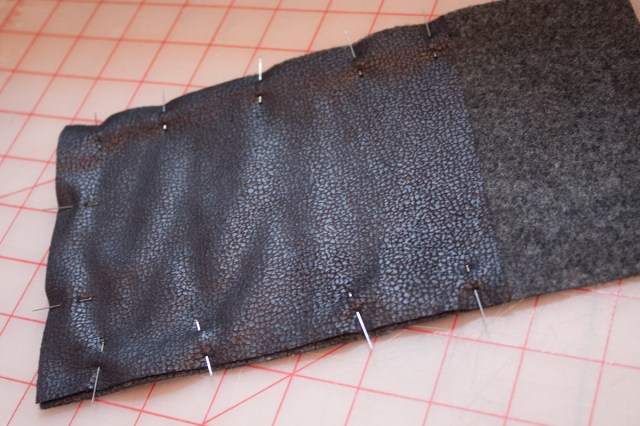 2. Next, pin the piece you just sewed to the remaining wool, leather side facing in. Sew around three sides, then turn inside out.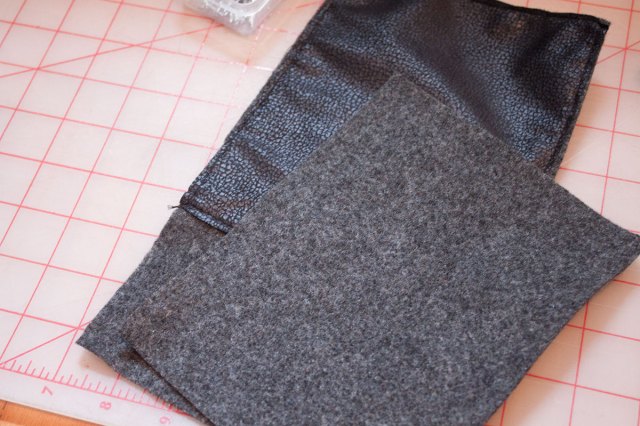 3. Fold over the edges of the top flap to hem, and pin in place. Sew around to secure.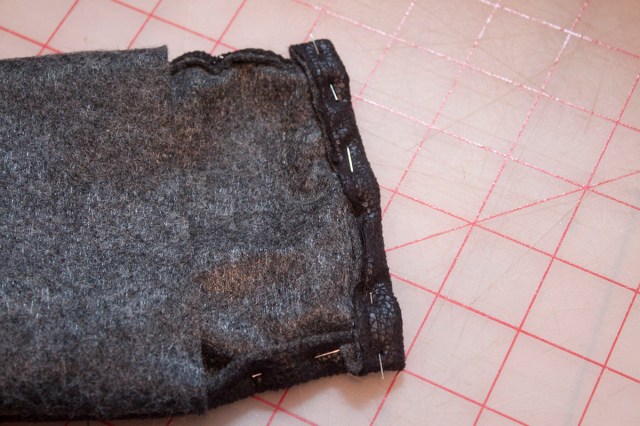 4. Hand-stitch two sections of red trim — one to the flap, and one to the front of the case. I also hemmed the ends of the trim to keep them from fraying.
That's it! Time to hit the books.