We've got a range of gift ideas for your lover/partner/spouse/sweetie/honey/long distance boo/friend/SELF/entire polycule/ex (no judgement!). Whether they're a Literary Queer, Kitchen Queer, Techie Queer, Pop Culture Queer, Witchy Queer, Adventure Queer, Decor/Design Queer, Fashion Queer, Radical Queer, Sports Queer, or any combination thereof, here are some queer Valentine's Day gifts to check out. For more ideas (as well as lots of sex toy recs), browse past Valentine's Day content!
---
Literary Queer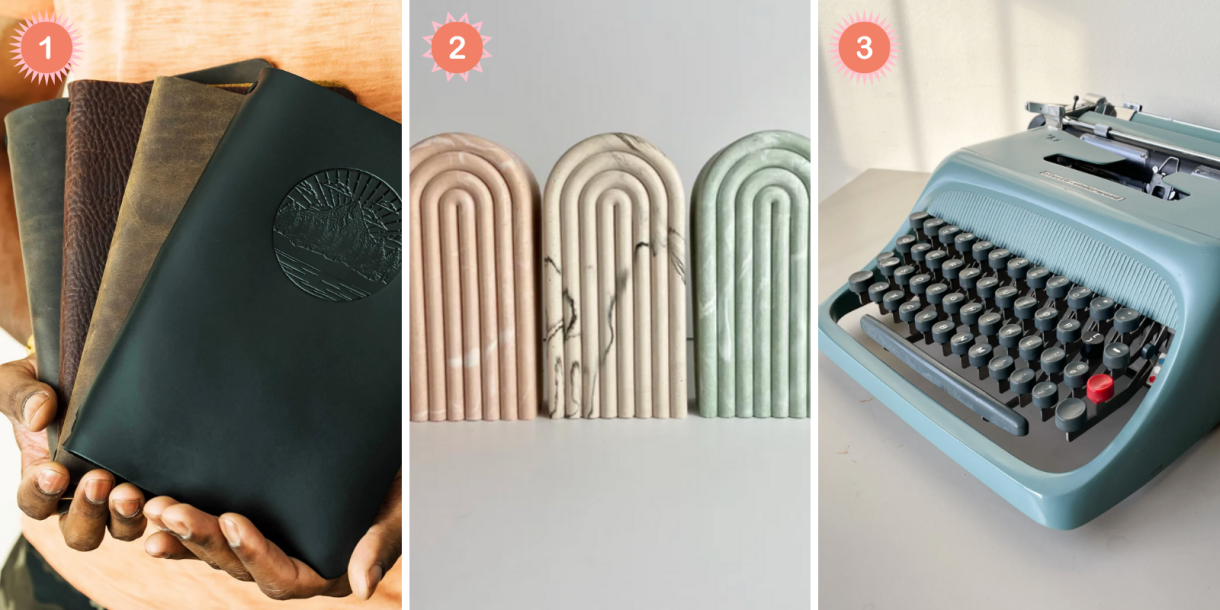 The best way to guarantee you're buying a book for someone that they don't already own is to buy them a preorder! Sure, it might seem less sexy to not be able to open a physical book and like the bookish equivalent of giving someone a coupon or an IOU, but I promise it's more romantic than that! Preorders are super helpful for authors, so you can give the gift of a book AND of supporting queer writers. I guarantee you that the Literary Queer in your life will deeply value that.
In addition to three queer books across different genres currently available for preorder, I've chosen three non-book gifts above. Also, feel free to reappropriate this holigay gift guide for book lovers (other than books) for your Valentine's Day needs! And refer back to Casey's preview of queer books coming out in the first quarter of 2022 for more preorder ideas.
---
Kitchen Queer
Chances are, they already have everything they REALLY need in the kitchen. Which is why it's good to focus on specifics. A really nice apron is thoughtful. Handmade/carved/vintage products add homey touches to a kitchen. Burlap & Barrel is one of my favorite spice companies, and I highly recommend their gift sets! The vintage casserole dish above is the only one available, so get it before it's gone! But I found a few other cute retro casserole dishes on eBay + Etsy. And tinned fish is HOT right now —a sentence I never thought I'd type, and yet, the most me sentence I can imagine.
---
Techie Queer/Gamer Gay
Listen, I am admittedly a little out of my league here, and I also know techies and gamers are different! But I'm trying to spread the love here, so consider this category your catchall for gadgetry. Some of these gifts are geared toward gamers, some toward just tech folks, and some toward specific subsets of techies like audiophiles. A little bit of something for everyone! Also, I am not a gadgets person, but I am INTRIGUED by the smart mug.
---
Pop Culture Queer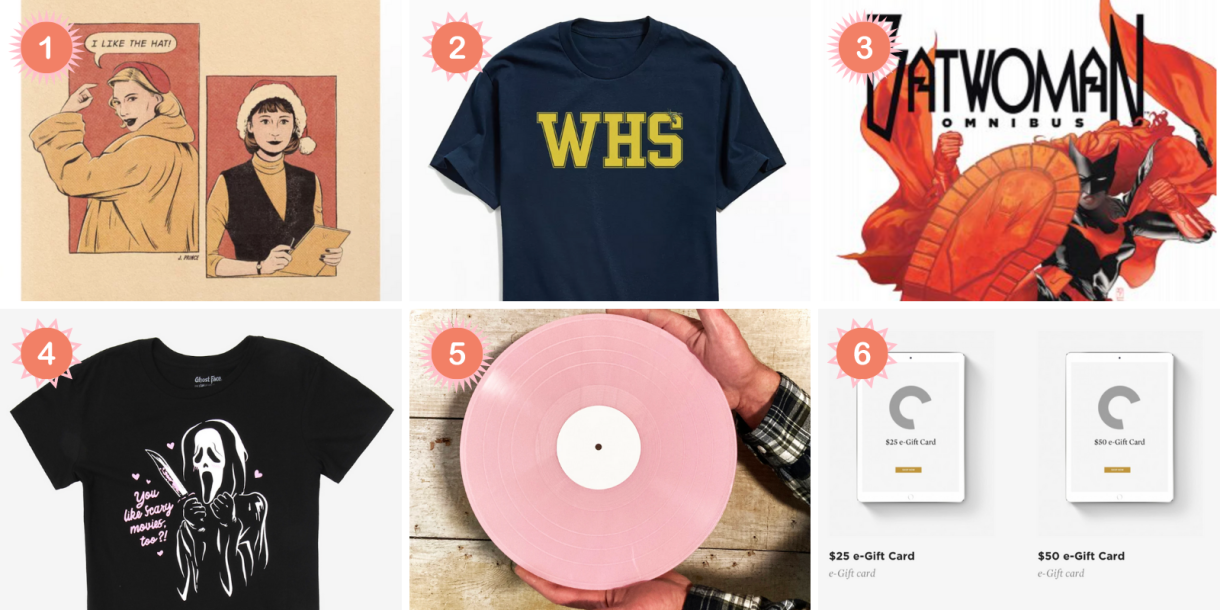 Y'all…what is going on with Yellowjackets merch? Why does Showtime not want to simply rob me of all my money??? There is technically a small run of Yellowjackets merch available at Urban Outfitters, and I was even sent a piece for free, but none of it says Yellowjackets on it????? Not putting the show's name is either a galaxy brain approach or has some legal reason behind it. I did find some weird legal drama over Yellowjackets as a mascot that has nothing to do with the show, so it could have something to do with that? Idk! WHERE ARE THE LETTERMAN JACKETS? Anyway, here are some gifts for the pop culture obsessives in your life. Also, I linked the Carol print to stick to the pop culture theme, but literally all of Jenifer Prince's prints are amazing. And a bonus gift idea: Autostraddle's Gay Chaos television sticker!
---
Witchy Queer
For more witchy recs, revisit Meg's Winter Solstice gift guide.
---
Adventure Queer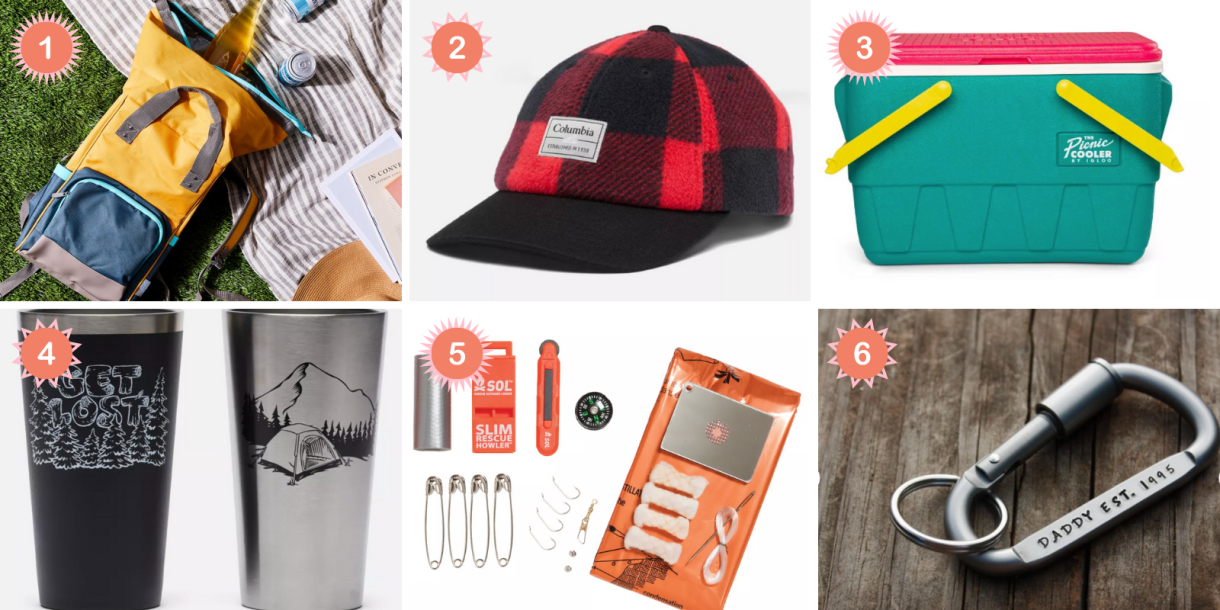 Nothing says "I love you" like apocalypse preparedness. Here are some gifts for the survivalist queers, the hiking dykes, and those among us who simply like to do outdoor activities, even when those outdoor activities are just "drinking and eating in the sun." I'm not sure the Etsy shop selling these customizable carabiners knew when they were doing when they put "DADDY" on this one but…
---
Decor/Design Queer
Decor can be a risky gift! You have to really know someone's tastes/aesthetics! But if you feel confident about it, go for it! Especially if you're someone who recently moved in with a partner! It can be really fun to add things to your space that remind you of each other.
---
Fashion Queer
Are monogrammed necklaces overdone? Probably! And yet, I do find them super cute and versatile —I wear mine almost every day, and it layers well. Automic Gold is a queer-owned jewelry boutique, and all of their stuff is simple but hot.
---
Radical Queer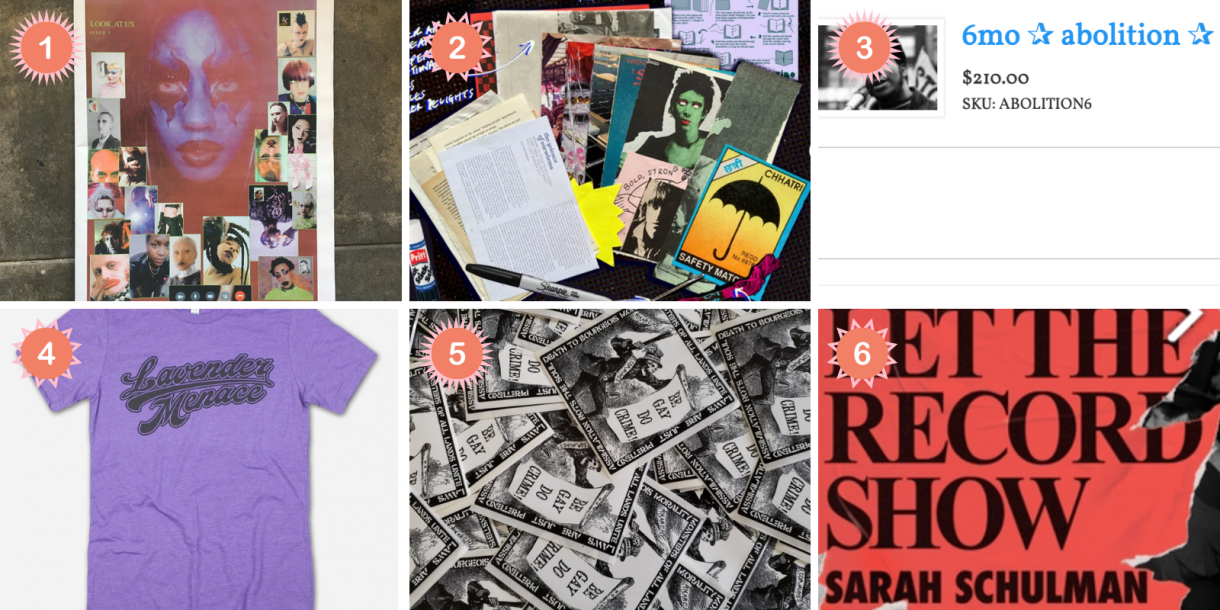 Nothing says I love you like a 700+ page book on queer history! Also, if your boo likes 90s punk scenes, check out this list for more book recs. Also, all of A Room Of One's Own's book subscriptions are cool!
---
Sports Queer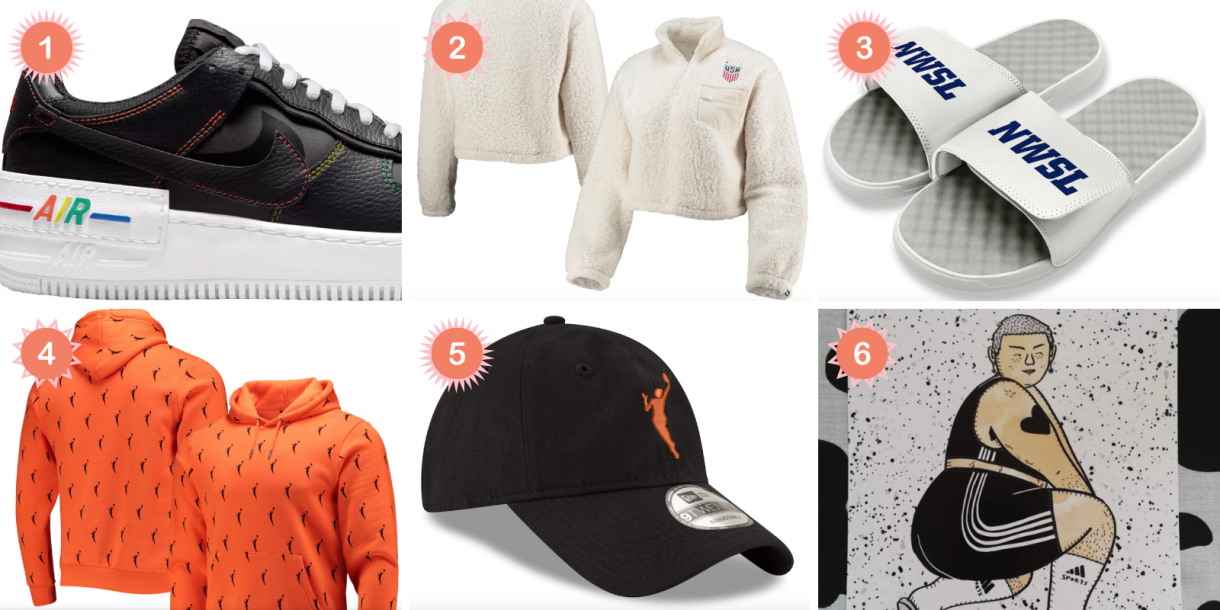 Look, it was difficult to pick stuff that wasn't team-specific, ya know? But if you know your boo's team, Fanatics has a sale going on.
---
What are you planning to give or hoping to receive this Valentine's Day?