Help! I can't stop talking! About Yellowjackets! I saw my cousins for the first time in a while over the holidays, and the first thing I asked them was not how are you or how's school but rather HAVE YOU WATCHED YELLOWJACKETS YET? They had not, and it was my duty as their elder to peer-pressure them into doing so. I hope it worked!!!!
I've watched every available episode at least twice for the sake of my wordy weekly recaps, so it makes sense that my brain has basically become a mash of 90s nostalgia, animal imagery, and teen girl soccer drama and NOTHING ELSE. This show is sometimes quite literally the last thing my girlfriend and I talk about before bed and the first thing we talk about when we wake up. In fact, my girlfriend woke up in the MIDDLE OF THE NIGHT recently to tell me her latest Yellowjackets theory. Even in rest, this show haunts us.
In fact, at this very moment, I'm busy working on my recap of the latest episode, "Flight of the Bumblebee." That'll be up tomorrow morning, so if you've been following along with my weekly coverage, I'll see you in those comments!
And if you're not watching Yellowjackets yet, FOR WHY? It's the queer, surreal, smart, funny, strange, disturbing horror show of my dreams! The performances! The writing! The truly original concept! And okay, maybe horror's not your thing or you draw the line at cannibalism (so many people have texted me to ask how cannibally the cannibalism is and, like, that's a hard question to answer because imo that aspect is not even close to the scariest part of the show and also doesn't really bother me whoops?) in which case, sure, this probably isn't the show for you! That's fine! But also if it matters, I don't think this show uses gore gratuitously, and I also don't think all it's bringing to the genre table is horror.
And now, since "likes Yellowjackets" is my new personality, it's time to dress the part. Here are 10 yellow jackets I want to wear while convincing people to watch Yellowjackets.
---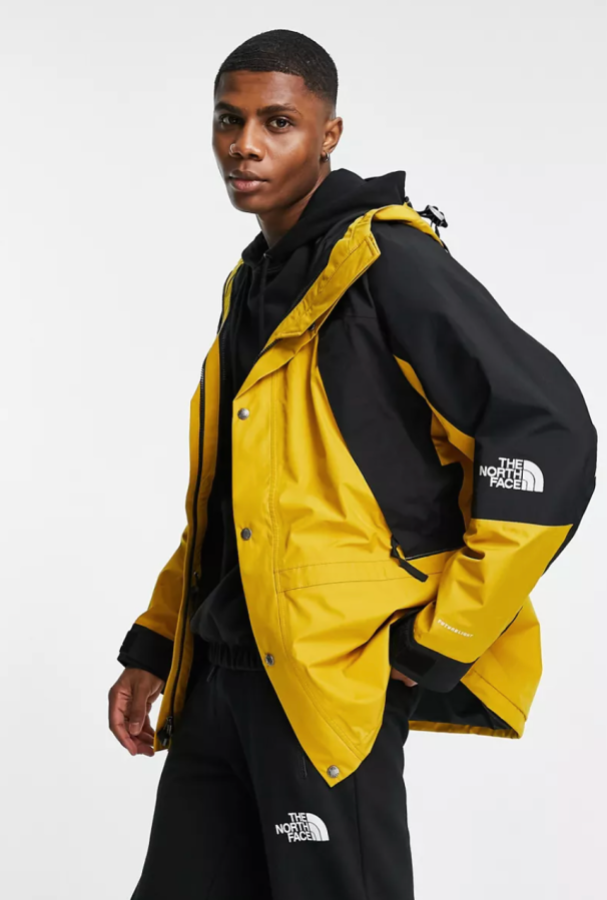 Okay, I'm not really prepared to drop nearly $400 on a souped-up rain jacket (even though I DO live in Florida sooo), but between the 90s retro inspiration of this jacket and its functionality, well, it's basically made for Yellowjackets? In fact, I would want this jacket with me if I were ever stranded in the wilderness.
---
A classic, simple look I can see worn by adult Taissa or maybe her wife Simone.
---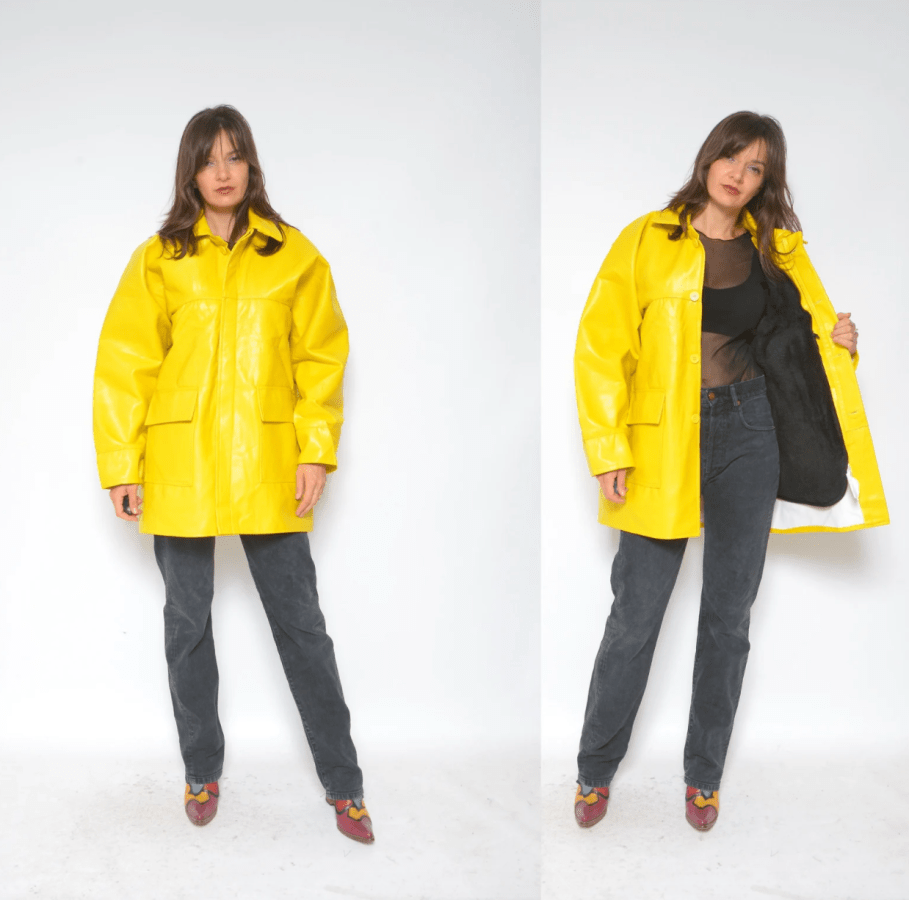 This jacket has faux leather AND faux fur?! So, you know, probably ideal for someone who might have lasting negative associations with REAL animal fur and leather.
---
Adult Misty — who I like to characterize as Nerdy Villanelle — wears a lot of child-like prints and clothes I'd describe as Mossimo Chic, so this lemon jacket is my Misty tribute.
---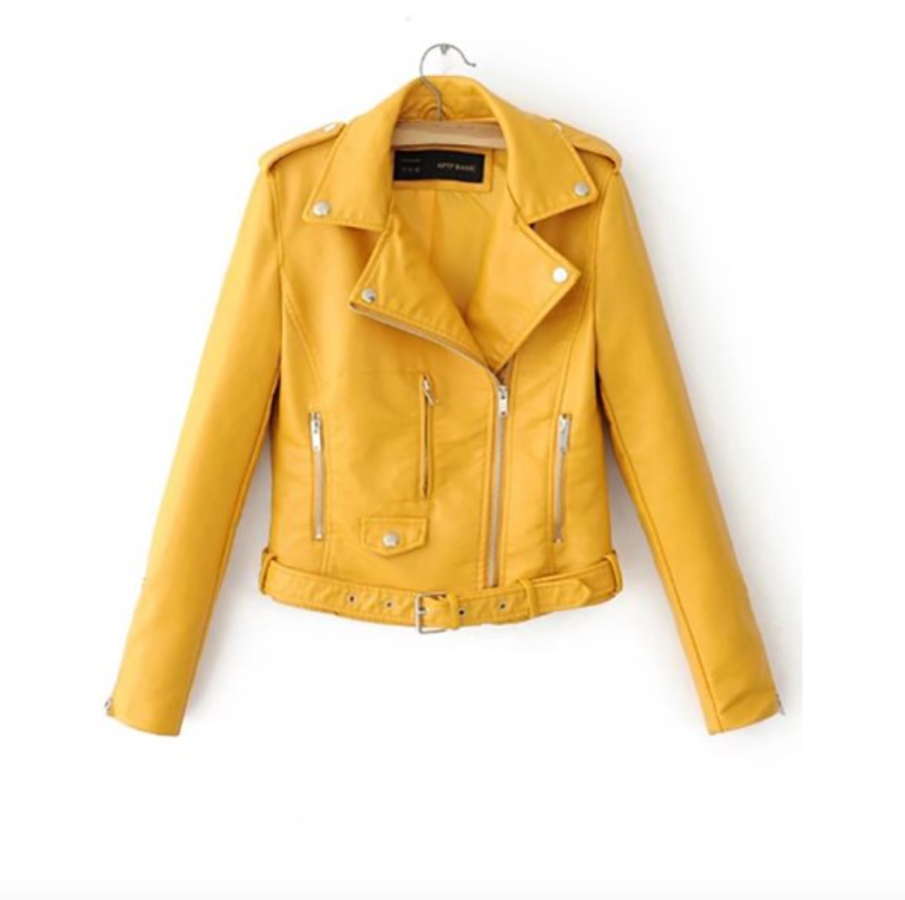 Slap a band shirt under this and some fishnets and ripped short shorts on your legs, and you're automatically channeling adult Natalie Scatorccio, baby!!!!! Time to dance around a motel room in an energetically sad way.
---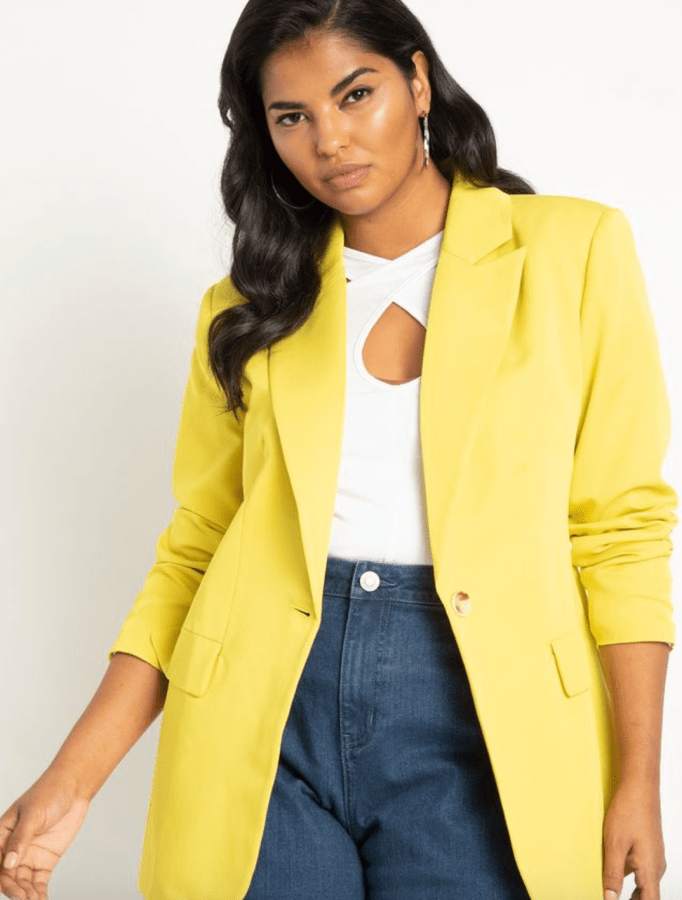 This is what I'm gonna wear to serve the Yellowjackets-inspired cocktail I have yet to develop (yellow chartreuse will probs be featured but I'm open to suggestions).
---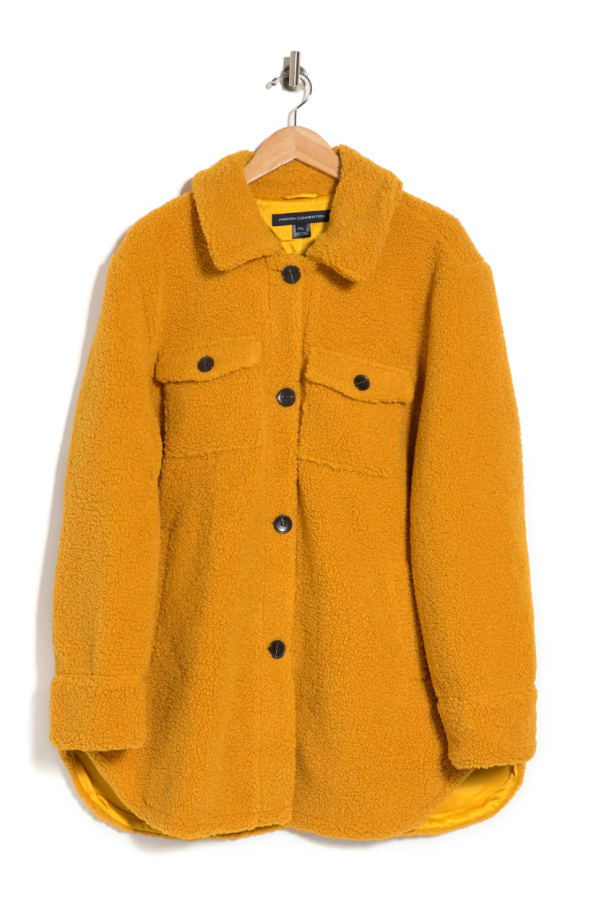 The cobbled-together outfits of animal pelts, fabric scraps, etc. from the pilot could use a little pop of color, no? Who said ritualistic cannibalism has to be DRAB? Don this with a pair of antlers, and you're the queen of the woods.
---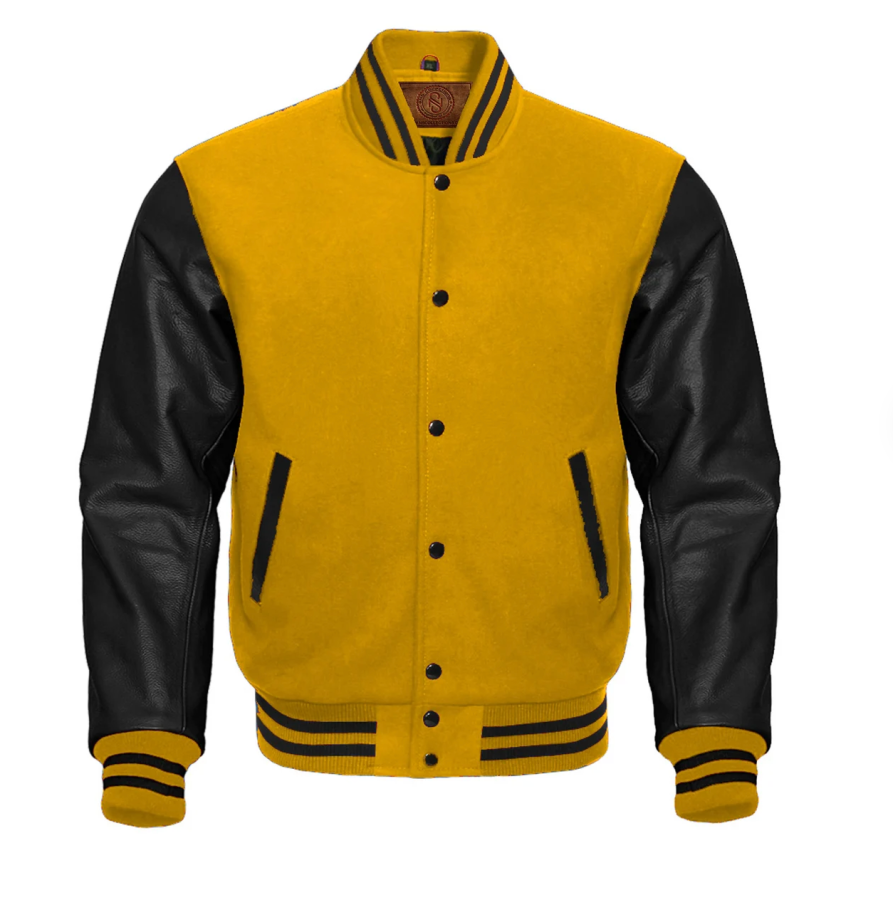 Do you ever think about how it's very clear in the Yellowjackets pilot that the team is not necessarily cannibalizing someone out of mere necessity/starvation but rather as part of some sort of ritualistic ceremony and then do you ever think about the ritualism (and brutality!) of competitive team sports??? Because I think about those connections between the Yellowjackets' pre-woods lives and woods lives A LOT.
---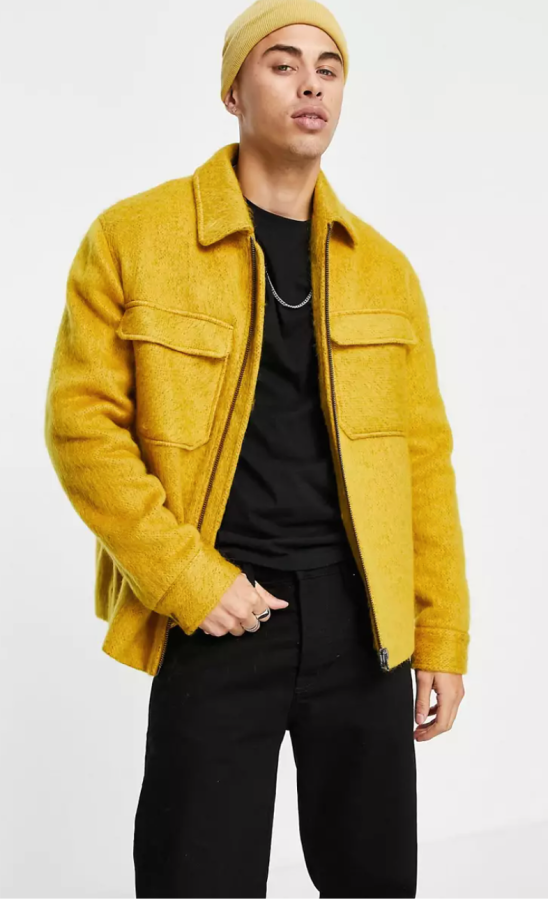 Okay, this jacket is just simply hot. I'm starting to realize how much I miss wearing jackets now that I'm in Florida. Maybe I should take a trip to the woods in Ontario just to feel something and by something I mean seasons.
---
This is notably a vest and not a jacket, but I can 100% see Van rocking this and it is also, fittingly, made by Vans.
---
But perhaps the jacket I want to rock most of all is…………..Misty fucking Quigley's equipment manager jacket.