I want to send some love to Cancer energy right now, in this political climate that is stripping care and protection from so many of us. In the zodiac Cancer is where we establish fierce protection for our beloved ones, our chosen families.
Each sign brings an array of necessary tools, but I often find myself reaching for words that don't exist when I'm trying to tell my clients what's so powerful about Cancer. So let me tell you a story instead: We humans are social mammals. We rely on each other for our survival, and much of what we need to survive is care. We are all here because somebody fed us, cleaned us, and clothed us when we weren't able to. When we are sick or injured, we need care. When we are old we need care. When we think of ourselves as able-bodied and self-directed, we still need care. In the US we're fed a myth of being self-made individuals. We're taught that we can and should achieve without needing care, while ignoring all the care work that goes into supporting people who are achieving. Because our culture doesn't value care work, we don't have the language we should about how badass Cancer energy is. We've got Capricorn able to pride itself on long-term visioning, work ethic, and integrity. We've got Leo preening about it's creativity and artistic flair. When we come to Cancer, we say: well, you really feel your feelings. How is that a strength, much less a super power?
So let's talk about why feeling is perhaps the most important thing we can do. When we know what we feel, we inhabit the full dimension of our humanity. We can empathize with others and build bonds across conflict or difference. We can track the emotional and energetic cost of what we ask others to do. This helps us move from a theoretical desire for more egalitarian collectivities to the lived experience of how to make them inhabitable. Cancer energy is what helps humans create safety together, and at it's best it is always striving to expand the circle of care and protection beyond its current borders. Not just my family, but my neighborhood. Not just my neighborhood but my city, my country, all countries, all humanity, all mammals, all living creatures, the ecosystem, the planet, the solar system, and beyond. There are infinite circles we can cast within the loving, protective energy of Cancer.
As queers, we know how to do this. The tenderness and the fierceness. The recognition of who needs to be taken in and who needs some tough love. As governments are stripping protections, we need to reinvigorate our movements for care and protection. And this month brings a good reminder of how to do this differently this time: Venus is moving retrograde on the 22nd. Venus takes this backward journey every 18 months, and this one will last until September 3rd. Venus is what helps us connect to each other — it's where we experience love, pleasure, and how we create our values. Whenever a planet moves retrograde it's a time to reassess, review, and revise how we've been using that part of ourselves. As Venus stations retrograde we're entering a period of slowing down and reviewing all things Venusian: our relationships, our creative practices, our finances, our values, our relationship to pleasure, harmony, and beauty.
Right now, we need each other more than ever and so many of us feel isolated, alienated, and wary. Many of us are experiencing worsening mental and emotional health, and it can feel like there just isn't enough care to go around. You may be scared to let your friends know how bad you're doing, knowing it's hard for a lot of them, too. You may be setting new boundaries with family or close friends who aren't able to treat you with the care you deserve. You might be doing both, and worrying that if you ask for care you'll be overstepping boundaries in the way others have done with you. As we continue to face collective hard times, there's no easy way to repair our fractured relationships to each other and to collectivity. But Cancer season can point us in the right direction, and this Venus retrograde can give us an opportunity to retreat, replenish ourselves, and and revise how we approach connection.
My books are open but I have very few spots left this summer, so if you want a reading before September get in touch. For more astro details you can follow me on Instagram or join me on Patreon for expanded transit information and more each month.
---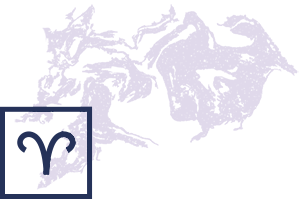 Aries
Retreat and replenish: Your relationship to joy, especially as experienced through romance, flirtation, or creative play. Restore consistent experiences of pleasure. Reconnect with your art supplies, your baking tools, your half-finished novel, your sense of style. Go on dates, platonic and romantic. Collaborate. Remember how to have fun with other people.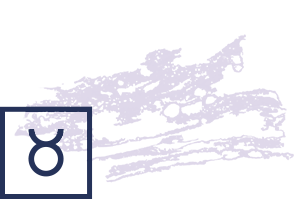 Taurus
Retreat and replenish: Your spaces that offer sanctuary: your home, your bedroom, your body. How can you be enjoying these more? Where might you have become too stagnant, too comfortable in something that isn't actually pleasurable or life-giving? Don't feel you need to spend a lot of money or time coming back to balance, just pay closer attention to what helps your shoulders drop and your breath slow down.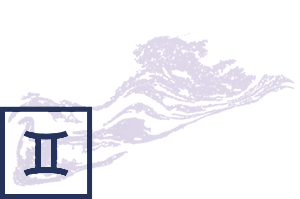 Gemini
Retreat and replenish: Your social network, especially the people you're closest to (geographically and emotionally). Weed out activities or relationships that drain you, confuse you, or spin you out away from your center in ways that are hard to recover from. Fall back in love with your own strange ways of seeing the world, and the people who help you locate delight in being here together.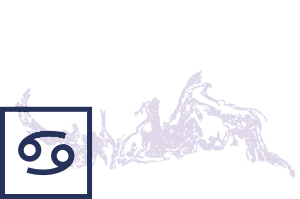 Cancer
Retreat and replenish: Your relationship to security, especially as represented by having (or needing) resources. Have you been spending or giving away too much money and always feeling anxious that you'll run out? Or have you been restricting joy or generosity in order to hoard money? Are you in any similar pattern of imbalance around food, belongings, clothing, or how rely on others for emotional support? Venus retrograde wants you to sort out what enough actually looks like right now, and how to reach for it.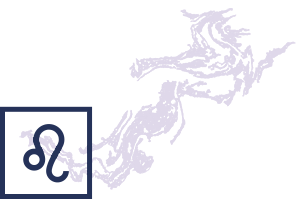 Leo
Retreat and replenish: Your own desire to be seen and cherished, or to hide and be cherished. The vulnerability of showing yourself to someone and asking to be loved. Step away from exhausting cycles of trying to hard to find the right tone, the practiced yet casual vibe, the "I'm not trying too hardwp_postsway of looking effortlessly impressive. Embrace messiness, cringe, and all the ways you are awkward. Jumpstart your project of redefining cool as whatever you happen to be doing.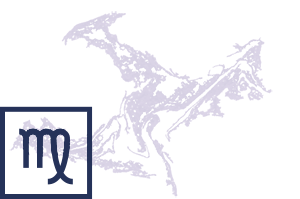 Virgo
Retreat and replenish: Your inner life and connection to what fills you up. Retreat is a good word for this retrograde in general, but it's extra critical for you as it's pulling you away from productivity, efficiency, and problem-solving and toward long afternoons of staring at clouds, walking wherever your dog wants to go today, and being gentle to the part of you that is exhausted from putting out all the fires, all the time. Remember the pleasure of doing nothing.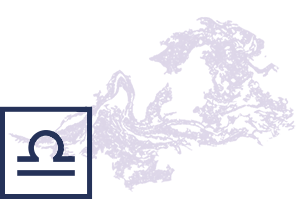 Libra
Retreat and replenish: Your love for this complicated, heartbreaking, world-in-transformation. Reconnect to your dreams for what we can do together. Notice where you've been burned and grown wary of collective organizing, or collectivity in general. Fall back in love with the human species, especially in our capacity to maybe someday be better comrades to the orcas, and to each other.
Scorpio
Retreat and replenish: Your willingness to do what's needed for the good of the whole. You generally give your all or need to completely retreat, and this Venus retrograde is asking you to find more nuance, a gentler swing of the pendulum, between what restores you and how you show up for your responsibilities. You're looking for joy, not just satisfaction, in what you do right now. And you're looking for deep pleasure, not just stillness, in the ways you rest.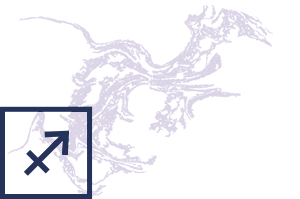 Sagittarius
Retreat and replenish: Your vision for the future. Your sign's inherent optimism is sorely tested during these times of global upheaval and crisis. You are looking for that thread that will reconnect you to your own sense of agency in building a meaningful, beautiful life as you move toward an uncertain future. If you end up in despair, you've lost the thread. If you end up in "It's all going to be okay and I can just keep distracting myselfwp_postsyou've lost the thread. If looking for the thread is exhausting, rest for awhile. When you've rested enough, try again.
Capricorn
Retreat and replenish: Your capacity to deeply heal. You are good at pushing through, especially in relationships. You often feel safest being the one others rely on, but this Venus retrograde is asking you to step out of that comfortable role and recognize where you need to be more vulnerable: what do you need from love that you aren't getting? What do you need to heal in order to ask for and receive that kind of love? This is deep work. If you show up for it you can radically transform patterns that have been stuck for a long time.
Aquarius
Retreat and replenish: Your longterm commitments. Any relationship, project, place, or way of being that you've committed to is up for review right now. Not in an alarming, "I have to break up with everythingwp_postskind of way — rather, you're being asked to notice how much energy you have for what you've said yes to, and how much meaning and joy you derive from those commitments. This is an entirely self-directed review of the emotional work you put into maintaining things, with the goal of letting you take a break or change the terms of anything that's depleting you more than it's filling you up.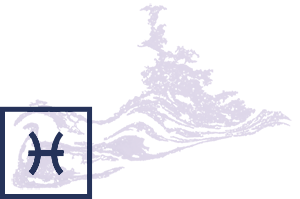 Pisces
Retreat and replenish: Your enjoyment of the rhythms of daily life. This Venus retrograde is pulling you out of your preferred realm of fantasy, meditation, or other forms of living slightly outside your body and back into your physical form in the here-and-now. But this shouldn't feel like a chore: rather, the invitation is to find more pleasure and joy in routines that might otherwise bore you. Reach for all your sensual tools: music, aromas, colors, textures, flavors. Play games. Get weird. Your goal is to remember why it's fun to have a body.