+


0. 2/20/2012 – Here/Queer Call for Submissions, by Riese
1. 3/02/2012 – Queer Girl City Guide: Montreal, Canada, by Sid
2. 3/05/2012 – Playlist: Here/Queer, by Riese
3. 3/05/2012 – Queer Girl City Guide: Portland, Oregon, by Lesbians in PDX
4. 3/07/2012 – Queer Girl City Guide: Brighton, United Kingdom, by Sarah Magdalena
5. 3/07/2012 – Oh But To Be A Queer in Sicily, by Jenn
6. 3/08/2012 – City Guide: Seattle, by Marley
7. 3/11/2012 – City Guide: Washington DC, by Keena
So you're coming to Washington, DC? That is so exciting, you are going to have an amazing time here! DC is full of History, Politics, and you probably came here once on a school trip with one billion of your classmates if you live anywhere on the East Coast. But what you probably missed between the bus tours, duck tours, Capitol tours, museum tours, Segway tours, monument tours and Japanese tours, is that DC is also full of lesbians. We're everywhere!
Autostraddle says that DC is the #4 most lesbianish city in the U.S. when it comes to population numbers and #11 in per capita numbers – so HEY everyone! Check us out! (Also Emily on the Real World: DC kinda liked making out with girls too, so there's that).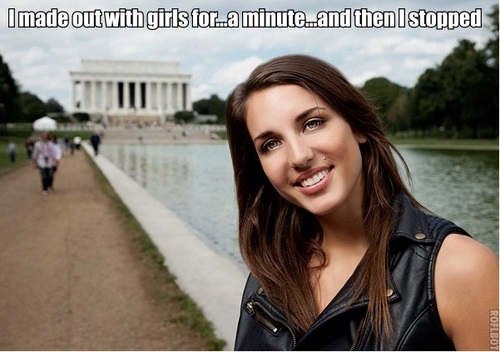 But DC is big and it can be overwhelming if you don't know your way around. It is the capital, after all. There's so much going on and you probably have a powerful job or important social cause of some kind that brought you here, so in between your business lunches and office happy hours, where are you going to find your fellow ladies?
FEAR NOT. I'm here to help! My name is Keena and I've been living in DC for four years, before, during and after graduate school. I've lived and worked on the Hill and now I do other things and live in Logan Circle, which I think is the most awesome area of DC to live, especially if you're gay. DC is actually a great place to be gay: it's full of politically liberal people and tons of other gay people. It's also the headquarters of the Human Rights Campaign and all kinds of other socially progressive groups that bring together intelligent, thoughtful people who work hard to promote happy, fuzzy-feeling-inducing causes like protecting your civil rights and letting you marry your adorable girlfriend.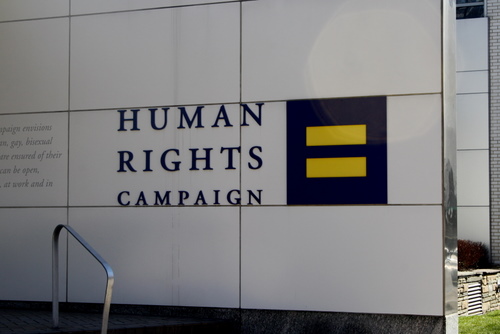 You probably want to meet these fuzzy-feeling people. Of course you do! And you probably need a place to live and want to know where to go to work on your laptop and read novels with a delicious beverage. So! Let me take you on a virtual tour of DC and we'll go to all the fun places and do all the fun things that I think you will like to do, too.
I know it's scary to go to a new place, so I've enlisted the help of my friend Pixie the Unicorn to come along, 'cause you'll probably need a friendly face to make all these new places a little less foreign. And I think Tinkerbell will need a partner in crime if Riese ever comes to visit.
Meet Pixie: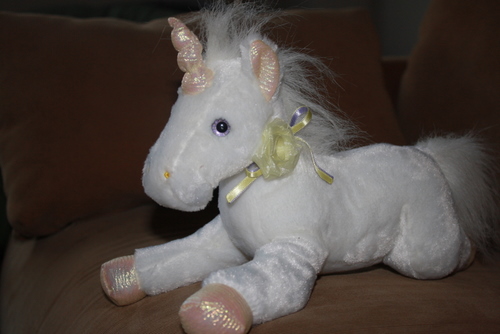 Name: Pixie the Unicorn
Favorite Food: Fruit Loops, because they are really just gay Cheerios
Aspires To Be: Britney S. Pierce
Occupation: DC Tour Guide Accomplice
Often Found: Posing with bottles of liquor
All ready? Let's go!
Lesbian Bars/Nights
The first thing you should know is that there's heaps of gay bars for men and not so much for women. Our lack-of-dedicated-barspace is a sore subject/point of contention amongst DC lesbians. But I go out a lot, luckily for you, and therefore I've been to all those gay boy bars! Pixie told me there were too many bars to list them all, and because she's right, I've narrowed my list down to my top five bars and my top five lesbian events.
+
Top 5 Bars
1. Phase One and Phase One, Dupont
The original Phase One (or, "the Phase") is the one all-lesbian bar in DC. It is the oldest LGBT bar in Washington, DC and the first lesbian bar in the entire US (!!). Phase is a sponsor of Capital Pride, works with local LGBT clinics and has a fun annual music festival called Phase Fest. So, you know, it's a Big Deal.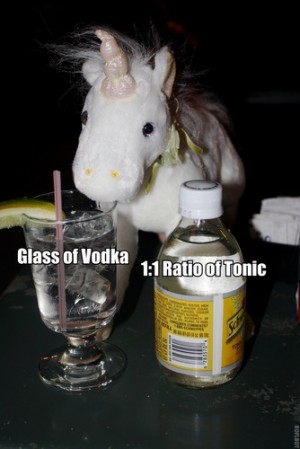 The only downside of going to Phase is that Capitol Hill is far away from all the other gay places so it's difficult to club-hop (I recommend taking a cab to/from Phase if you're planning on club-hopping anyhow). Also it's small and can get very crowded, and can be intense if you're not into indie music or alternative girl bands. Some of the commenters on Carmen's post said it's not a great place to be if you don't appear obviously gay. Basically, Phase is great, especially because of its history and Jell-O wrestling, but not an ideal locale for fans of pop music and a clubby atmosphere.
But in February Phase One Dupont opened and changed everything with its promises to be a bar, a club, a place for girls to dance, a place where we can say to our gay boy friends, "come join me at MY club, instead of me joining you at yours."
Of the opening, Carmen said it was "amazing and bewildering." Also: "I stood in the center of a place where I used to be a visitor — a woman in a place for men — and suddenly it was my place, for people like me, for people who liked people like me… 600 women in the same room is more than a dream come true and potentially the fodder of your next late-night dream. 600 women in the same room in the same place, suddenly all together instead of all spread apart, suddenly waiting in line to even fit inside of a space, suddenly in a formidable group, suddenly so big and invincible – that's power."
I foresee the new Phase starting a positive feedback cycle of girl-on-girl events attended by girls who want more events, who get more events, until all of a sudden it's like a giant glitterbomb went off over Dupont Circle and we're all happier than kittens in a field of flowers. And I feel like we're ready for that. Right?
But Phase One, Dupont will also have boys' nights, meaning that while it will be the new spot for girls, it won't be exclusively so. Or, as a friend said over Gchat:
friend: God there is a total lack of lezzie bars in this city
me: yes there are
friend: and even the new phase is going to have boys nights
It's boys night every night in dc
NOT FAIR!!
stomps feet
However, I'll say that the boy bars recognize that girls lack their own ladies nights and have made changes to make us more welcome — there are now girl bartenders at some of the Gayborhood bars, and most of the time (though not all the time), lesbians feel totally welcome at the boy bars.
Since the Phases are the only girl bars in DC, the rest of my list is made up of gay boy bars I consider lesbian-friendly, based on the highly specific algorithm of "I've been there on a date" or "I've been involved in lesbian PDA there without feeling uncomfortable." Seems as good a rubric as any to use, right?
2. Cobalt/30 Degrees (17th Street NW, corner of 17th and R)
I'm at Cobalt all the time. Like, all the time. And despite many stupid things I have done there, they always welcome me back with open doors. Cobalt is located in the heart of the Gayborhood and is one of the most iconic gay bars in DC and is considered "a place to be seen" with "eclectic DJs" and "electric parties."
The first floor is a restaurant called, inventively, Level One. The second and third floors are made up of a nice bar (30°) and dance floor (third floor). Though Cobalt is mostly for boys, you can usually find a bunch of girls there too.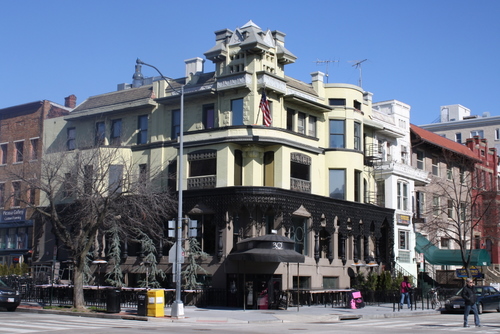 There are many reasons why I love Cobalt, despite the general dearth of girls. In the last six months I have:
+ Attempted to smuggle a Bernese mountain dog puppy into Cobalt in my coat (bouncer: "honey…no.")
+ Played in an LGBT flip cup league.
+ Been to a wedding.
+ Irish goodbye-d out of ladies' night leaving behind my phone, credit card, wallet and keys and had them all returned to me the next morning with my tab paid off.
+ Had a most amazing New Year's Day Disco Brunch at Level One at which the waiter used the phrase "dick licker" before 11am and during which I drank approximately fourteen billion bottom-less mimosas.
Also, little-known-fact: From 11pm-midnight every Friday, it's "free vodka hour" at Cobalt. FREE vodka hour! Vodka drinks are free. For an HOUR! It's unbelievable. But be warned, free vodka hour comes with a danger factor of 9/10 since if you're like me (i.e. competitive and poor) you'll spend the entire hour yelling, "we have only 'X' number of minutes left to drink free vodka drinks!" and wake up the next morning feeling like you were assaulted with a frying pan.
Anyways, go to Cobalt. I'll probably be there and then we can hang out.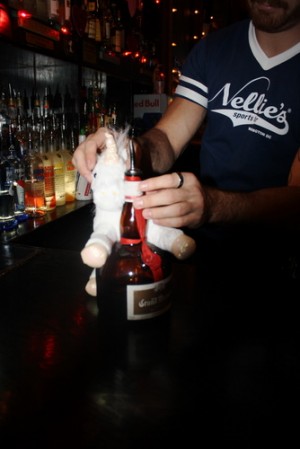 3. Nellie's Sports Bar (U Street NW/Corner of 9th street)
Nellie's is a hop/skip/jump away from Cobalt on U Street NW on the corner of 9th Street. It's a great place to go if you like to watch sports with other girls who like watching sports, and you can often watch Glee there as well, if you're so inclined. It's more low-key, especially in the early evening when you can even play board games or bring your laptop.
Later in the night Nellie's hosts fun events like Drag Bingo, Smart Ass Trivia, Poker nights and Sunday Drag Brunch. The Nellie's crew sponsors various teams in the DC leagues (kickball, women's rugby, crew, running, baseball, skiing, basketball, and so many others). If you're a sporty girl that wants to get involved in LGBT sporty events in DC, Nellie's is your first stop for all these things.
The bartenders are all very nice at Nellie's and sometimes they'll put a napkin folded into a swan around the neck of your beer for no reason at all! I was also there for Halloween this year and will ask you this: where else can you go to see guys dressed as 50 Cent and a storm trooper start making out? Nellie's, that's where.
+
4. Town Danceboutique (8th and V St NW)
Town is the largest gay dance club in DC and is catty-corner from Nellie's, which is often used as a staging ground before heading to dance at Town. Town charges a cover but it's a great place to dance, if you don't mind being surrounded by bachelorette parties and a bunch of gay boys with their shirts off. I think the club "Babylon" in Queer as Folk might have been inspired by Town. Town's got yummy drinks with crushed ice and some good drag shows, too.
+
5. No. 9 (P Street between 14th and 15th Streets NW)
No. 9 — located on my favoritest block in DC — is new on the scene, and is a great option if you're looking to get some slightly classier drinks in a more low-key setting (like maybe a first date?) If you're lucky enough to snag the front window seats there's great people watching. No. 9 has no dress code, no cover and happy hour every day, including Saturday and Sunday. Yippee!
Bonus: No. 9 is next door to Stoney's Lounge, a truly excellent dive bar with good food and a very chill atmosphere. If No. 9 is full of boys, as it often is, or you feel the need for cheap beer, try Stoney's.
A last word about these bars: I say they're lesbian-friendly, but it's worth pointing out that my experiences can't speak for everyone's. I'm a bold person and relatively unbothered to be in a bar that's mostly or only boys, but that's not for everyone.
Top 5 Lesbian Events/Nights/Etc
It can be hard to rally the troops to go out in DC but when there's a lesbian event, everybody goes and it's so packed with girls you don't know what to do with yourself. It's like New Year's Eve: you get your friends together, you pre-game, you get yourself all dolled up and think, "This is it! I have been so excited for this!" and then it ends up being a chaotic mess in which everyone gets covered in glitter, feels kind of overwhelmed, and may or may not make out with someone. But, unlike New Year's Eve, the ladies' nights in DC are NEVER a letdown and you should really go.
1. The Ladies of LURe Present Ladies' Night at Cobalt
On the third Saturday of every month, the ladies of LURe host a girls' night called BARE at Cobalt. It's packed with cute girls (they had The Real L Word girls there for their third anniversary). It's intense: girls wall-to-wall, strippers dancing on poles, etc. But if you wanna meet a girl, you can't ask for a better venue. I always go, since to me ladies' night at Cobalt is one of the Lesbian High Holidays that should always be observed by faithful devotees.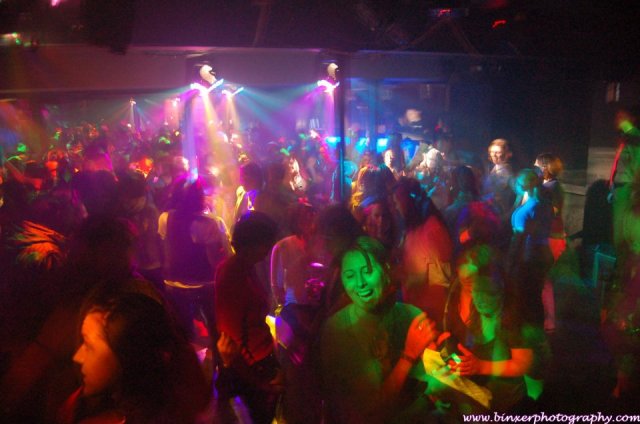 +
2. SHE.REX at Chief Ike's Mambo Room
Every second Friday of the month is a rock n' roll ladies' dance party at Chief Ike's Mambo Room at Columbia and Ontario Streets NW sponsored by SHE.REX. SHE.REX features badass female DJs (they wear dinosaur masks!), bartenders and cheap beer specials, and there is a pool room in the back of the bar if you don't feel like dancing. Just like Cobalt ladies' night, though, it can get crazy crowded, so it may not be the choice for you if you don't like crowds. SHE.REX is guaranteed to be filled with lovely queer ladies, though, so I highly recommend it.
Lez is a Washington, DC-based organization that aims to foster a sense of community among lesbians and queer-identified lovers of women in "the DMV" (the District, Maryland and Virginia – justsoyaknow the lingo). It's not a regular event or a bar, basically the "Lez Invade" team sponsors girls-only happy hours around DC which are like more relaxed versions of Girls Night and SHE.REX. They're fun! You can get more info on their website or Facebook. I'd recommend you go with friends – like all lesbian events, girls show up with their posse and don't seem to talk to people they don't know, just engage in intense, overly-long periods of eye contact with girls they kind of recognize from other events or OkCupid stalking but don't feel like breaking away from their group to go talk to. Huge surprise, I know. I'm sure you have nooo idea what I'm talking about.
4. Wherethegirlsgo
"Like" them on Facebook, or go to their website. The WTGG team has the scoop on the DC queer girl scene and also sponsors awesome one-off events like Valentine's Day parties, Superbowl parties and bike rides around the city, which might interest you as a recent DC transplant and lover of bicycles, which hopefully you are because bicycles are just neat.
5. Twilight Tuesdays at Donovan House
It's a summer-only thing, but the Pool Parties on the Donovan Hotel rooftop are sweet with great views. Every Tuesday is gay night, and again it's mostly boys but I've been with lesbians and really enjoyed it. You can see my house from there!
5.25 BY Gays
The DC blog Brightest Young Things is awesome in general, but deserves special note for its coverage of gay events in the city through the feature Brightest Young Gays, or BYGays. In addition to coverage of pop culture, media and LGBT happenings in DC, they also provide "best weekend bets" to let you know what's going on in LGBT life every weekend in DC. It's worth taking a look at their Ponies Choice Awards coverage of the "best of" for gays in the city.
This is the answer to "where are the girls at?" Pretty Girl Swag DC is basically a calendar of all the girl-on-girl events happening in the DC / MD / VA region every single day of every single week of every single – you get the drift. It's one click to the ultimate guide to getting laid, finding the girl of your dreams, or really just wearing a lot of plaid socially.
So yes, there are very many choices for gay-friendly outings in DC, only a few of which I've described here. This does not mean that you can't have a fabulous and wonderful lesbian experience at any of the other bars. You can!

TIME TO EAT/DRINK COFFEE!
Oh, goodness. There are SO MANY excellent restaurants in DC and you can find info on the best ones on Zagat and the gay-friendly ones on Yelp or you can just stick to the Gayborhood.
Based on the "Keena Rubric of Dating and/or PDA" pretty much any restaurant in the Gayborhood will be friendly to lesbians. Some bring the rainbow power harder than others, but this can vary day to day.
However, I do have thoughts on cafés, and since I know how much you all love to bike to a cozy café to work on your laptop, you'll need to know where to go!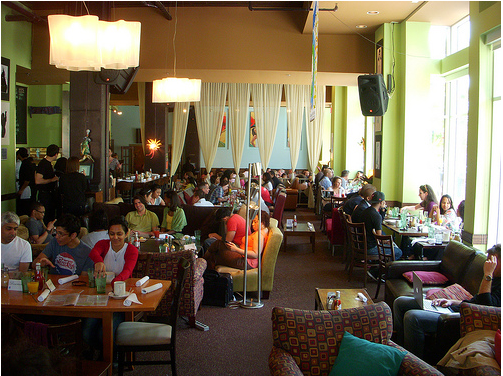 Tryst (18th St and Columbia NW).
Tryst consistently receives awards for Best Coffeehouse in DC and it's easy to see why: the venue is cozy and hip, the wait staff are super friendly, the food is good, the coffee is better, and there are delicious cocktails available as soon as you've had enough coffee.
It can be hard to find a spot despite comfy armchairs abounding, but it's great people-watching and will make you feel instantly cool/edgy. I wrote most of this DC Guide while at Tryst, attempting to be cool and edgy. I succeeded in being creepy and overcaffeinated.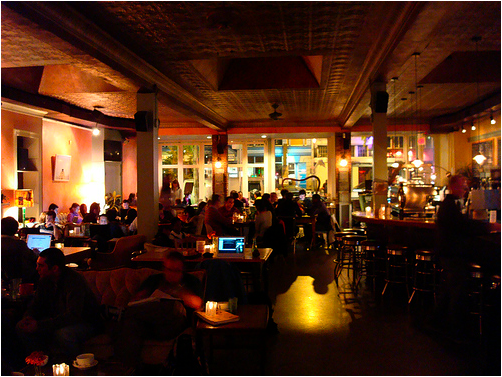 Filter Coffeehouse (1726 20th St NW)
This cute and wonderful tiny spot situated in the basement of a brownstone to the north of Dupont Circle is a lot smaller than Tryst and a nice, quiet spot for working, meeting a friend, or consuming a really high-quality cup of coffee. The baristas are coffe experts and their clientele is very loyal.
Though I love Tryst, I think Filter may still get my award for favorite coffee shop. I got a call about a job offer while I was at Filter this one time, and spent one of my happiest warm winter mornings having a chat with a good friend on the terrace before she went off to become some hotshot with the FBI with a job I can know nothing about.
Commissary (1443 P St NW)
Commissary is more a restaurant than a coffeehouse, but it has an outdoor seating area that's good for brunch and also a cool seating area in the middle where you can work or read with coffee/cocktails and appetizers. If you do wanna hit it up for brunch, make a reservation or you'll have to kill some time drinking Bloody Marys at the bar (I know: twist your arm) — but usually it's not too crowded.
Caribou Coffee (14th and Rhode Island NW)
They call this location of the national coffee chain "Cruiseabou" because of all the hip gay boys and girls that like to work there. It's always packed but has outdoor seating and great people-watching.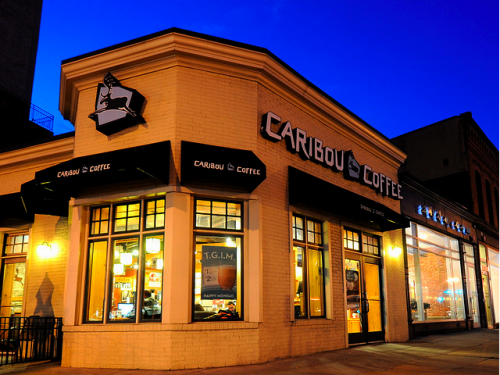 Busboys and Poets (multiple locations)
Busboys — which is also a bookstore — is somewhat of a DC institution. If  you're looking for other ladies to peer at over your laptop, I'd recommend the 14th St and V St, off the U St Corridor NW location. It's a cultural and literary atmosphere with lots of events so you'll probably leave feeling very hip, which is their intent since they say they want to feed your mind, body and spirit. Basically, it's emblematic of historic DC and it's one of the best places to go to combine two of my favorite things: cocktails and books.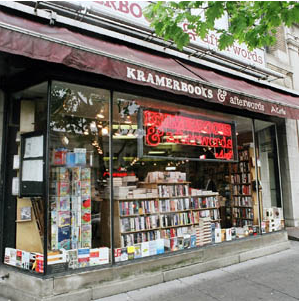 Kramerbooks and Afterwords (517 Connecticut Avenue NW)
Kramerbooks at 1517 Connecticut Avenue NW is the best bookstore in DC, especially if you're looking for more alternative and/or feminist literature (they "serve latte to the literati," heehee). It's an interesting combo of restaurant, bookstore and a great little bar that starts serving alcohol at noon. Not only can you find that book you've been dying to read, but you can also immediately take it to the bar, order a delicious beer, and begin reading it! This may or may not be how I read all of the Hunger Games series. The food is meh, but the bar is worth it.
I loved going here during grad school to do my problem sets at the bar because I find economics easier to understand when drinking.
+
Neighborhoods of Interest
The Gayborhood
If you're interested in gay things in DC, there is only one real neighborhood you need to know about, but for the sake of description I'm going to divide it into two mini-neighborhoods because I think they have slightly different flavors, as it were.
The first of these is the more famous, 17th St Gayborhood proper, which pretty much stretches from the intersection of P Street and 17th NW north to that bastion of homosexuality that I call home, Cobalt at 17th and R St NW. This stretch is 100% made up of gay bars and represents the route of the annual high-heel drag race, which is one of the more impressive displays of gay pride in the city. If unicorns were rechargeable, 17th St is where they would come after a long day of spreading glitter and rainbows across the nation. This area makes you want to dance and sing Lady Gaga and rejoice in being gay because IT IS GLORIOUS and everyone around you feels the same way!
The Logan Circle Area
While absolutely still part of the Gayborhood, the Logan Circle area has a slightly more relaxed atmosphere than 17th St. I would define this area as emanating from P St NW between 14th and 15th Sts NW to the surrounding neighborhoods. There's a Whole Foods (obviously), Commissary, Stoney's, No. 9, and Logan Tavern – all excellent spots for drinks, food, and people-watching. One of my favorite things to do when the weather is nice is to get brunch or afternoon drinks at Logan Tavern or Commissary and watch the world go by. I'm defining "world' here to mean happy gay dads with babies, hordes of dogs and many, many gay girls with messenger bags and bikes on the hunt for a mimosa or some lavender soap from Whole Foods.
I'm actually writing this at Commissary and in the last ten minutes I have seen at least six lesbians go by (on a Tuesday afternoon) and the waitress gave me a straw with my iced coffee because she recognized me and remembered that I like straws. Love!
As for the rest of DC, I've invented this highly scientific scale to measure the level of comfort that I would feel going out there as a gay girl, on a scale of 1 to 10: '1′ being "highly uncomfortable and kind of awful like a Care Bear in stretch pants," and '10′ being "rainbow power to the max, like seventeen unicorns doing a synchronized performance of "Cobrastyle" by Robyn."
The U Street Corridor: very hipster, interesting bars and restaurants, gets points for having the LGBT Center of DC, Nellie's, and Town: probably an 8, like a really nice picnic on a sunny day.
Capitol Hill: not bad, drinks are cheap because Hill staffers are paid essentially nothing and there's Phase One, so… probably a 7, like a really nice picnic but with a couple of ants.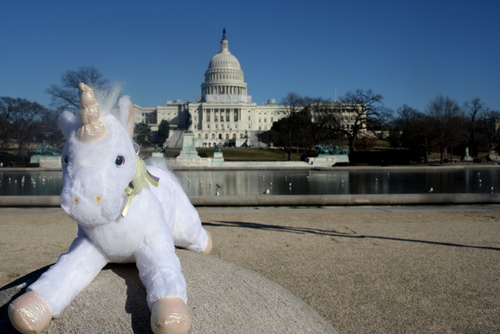 H Street NE: Up-and-coming, but hasn't really "come" yet (teehee) and no gay bars. Difficult to get to and from and can be slightly dangerous; I'd give it a 4, like a kitten in after-school detention.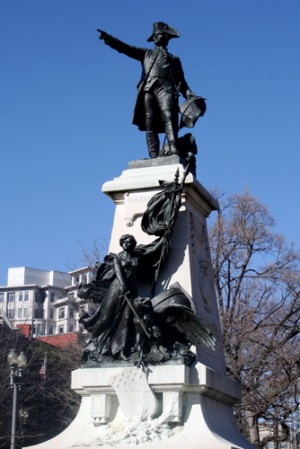 Shaw/Columbia Heights: Also up-and -coming, but less sketchy than H Street NE, it's got interesting bars and seems like a cool neighborhood. SHE.REX happens up here and there is a very good Mexican restaurant called Haydee's, so I'd probably also give it an 8, although this time the picnic has cupcakes.
None of my friends (or me) could cite an area that was particularly un-friendly to gays specifically, but as much as it pains me to say this — as a gay girl, I'd avoid going out in Georgetown. It's got great upscale bars and good restaurants and shopping, but the crowd that goes out there aren't really my people — you won't find any gay people there unless you bring them with you.
This is NOT SAYING you can't have a good time going out in Georgetown: obviously you can. The waterfront is great in the summer and you can sometimes finagle your way onto a booze cruise on the Potomac River, but you might spend the whole time feeling kind of conspicuous and out of place.
This is just my opinion, feel free to disagree. On my highly scientific scale I'd probably give it a 3, like when your best friend asks you to wear a hideous bridesmaid's dress in her wedding: it's pretty and the intent is good, it's just…not really your thing.
+
The LGBT Community
The most overlap I've seen of the lesbian, gay and transgender communities happens through the LGBT sports groups, like the newish kickball league and LGBT flip cup at Cobalt. There are a lack of bars that cater to both men and women, but I would say that Nellie's is doing a good job of this and the new Phase has a lot of promise in this area.
Although DC is very liberal and accepting of the gay & lesbian communities, the transgender community appears to have less support. I'd love more comments on this since it's not an aspect of the city I'm familiar with, although I do think the LGBT Center of DC has good outreach programs for the transgender community, and this is the home of the National Center for Transgender Equality, so.
+
Support for LGBT Families
Your first stop for learning more about support for LGBT families in DC should be the non-profit organization Rainbow Families DC. They organize workshops, outreach programs, and outings for both Capital Pride and an annual trip to Cox Farms for the kiddies.
The DC Center also has an extensive list of resources for lesbian parents in DC, including information about doctors, fertility, and how to become a foster parent. Since I'm not a parent myself I can't speak to what these organizations are like from a participant perspective, but I do see gay parents everywhere with their kids and they all seem pretty pleased with being in DC – which makes me think you would be, too.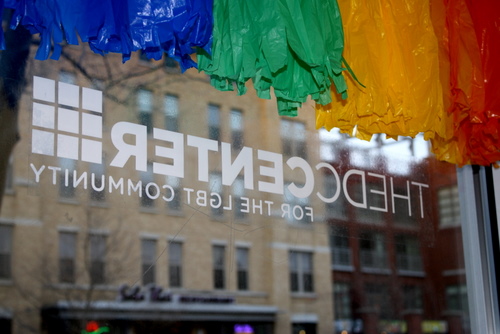 +
Prominent Social Activist Groups
For DC itself, the largest of the activist groups is the Gay and Lesbian Activists Alliance (GLAA). But in addition to GLAA, there are MORE THAN THREE HUNDRED LGBT organizations operating in the DC, Maryland and Virginia area, most of which support lesbians and bisexuals. Does this make your heart sing? It should. Give yourself a hug and think about all these motivated, caring people organizing groups to make everyone feel loved and accepted. So many ways to get involved!
And if you're coming to DC in search of a job, look at all the great places you can work! I mean really, friends: over three hundred organizations? That's just wonderful.
The DC Center for the LGBT Community (13th St and U St NW)
The DC Center for the LGBT Community has it all, from health counseling to free HIV testing to advocacy opportunties and it's only a few blocks from the rest of the Gayborhood.
When Pixie and I visited the Center, we found the staff to be immensely friendly and welcoming, and the space made me feel very much at home. There were computers to use and an impressive array of pamphlets and booklets about anything and everything you could have a question about.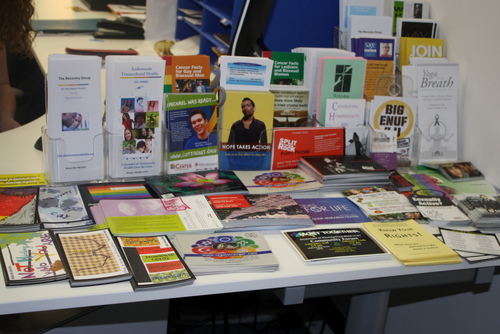 Capital Pride
Capital Pride is a big freakin' deal, as it should be. It is the oldest pride celebration in the country and is so much more than a parade: first of all, it is TWO WEEKS LONG. Pace yourselves, ladies, there are so many rallies/meetings/outings/fairs to attend, all detailed on the website for Capital Pride. Here's a rundown of our Pride experiences:
Keena's Pride: It started with the purchase of rainbow beads and early mimosa drinking with several of my gay boy friends before meeting up with my girls to stand on the parade route by No. 9 in the mid-afternoon. The crowd was twenty deep along the street and there were beads and condoms flying through the air like confetti, most of which landed on my head because I'm little and everyone else could see better.
Everyone was cheering and dancing around and a guy from the bondage–themed float (whose pants had mysteriously disappeared) threw me a glittery black beanie that I insisted on wearing for the rest of the night along with my aviators. There was glitter in my hair, down my shirt and all over my arms since my friends and I had made the brilliant decision to buy silver body glitter for the parade.
The girls' after party was supposed to be at a club called Apex (now Phase One, Dupont) but we decided that was too far away so we went to No. 9, then to Cobalt, then back to No. 9 and then back to Cobalt, at which point it was some ridiculous time of night and I really needed to take myself home to continue spreading glitter all over my apartment like some demented fairy.
Andrea's Pride: I went to the party at the Newseum (sponsored by BYGays) — a total shit show and not my finest moment, but it was a fun party for sure. I also went to all the normal things, i.e. the parade and street festival, which were pleasant. We tried to go to the ladies' party at Apex but couldn't get in! The line was insane, which I think is indicative of the fact that there are queer women in this city — they just need to be engaged! Ended up at Phase, which was okay but far away.
Isis's Pride: My Pride was a beautiful, friend-filled, dancing-intense, sparkling experience. It began with mimosas in an alley, followed by much bead chasing, girl chasing, street partying, line waiting, and it ended in a sea of flannel shirts at the girl party at Phase.
+
Dating Scene
You know… I've been thinking about how to describe the dating scene in DC and I just keeping coming back to one thing: OkCupid. Despite how much I go out, most of my relationships have started there. Maybe it's 'cause DC is a fairly transient city where people only stay for a few years at a time, or because people work a lot and have less time for the elongated and amorphous lesbian courtship process.
It's so much more efficient than going to a bar or girls' nights and doing the awkward stare down without conversation that we're all so good at. Or, as my friend Andrea described it, going to gay boy bars and "trying to find a unicorn in a pony bar(n)."
Most of the girls I've dated in DC I met through OkCupid. And even if you don't click, it's a great way to make friends in the big bad city. I met one of my best friends through OkCupid, and we now check with each other before we go on dates because our compatibility rating is so high we always get matched with the same people. We finally had to say in our profiles that we were friends after inadvertently going on dates with the same girl on the same weekend and both having a really awkward time ("You went out with her yesterday? She was THAT girl? Why didn't you warn me?!")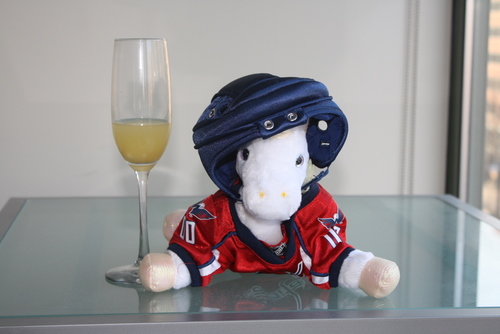 Also, shocking revelation. Are you ready for the shocking revelation? LESBIANS IN DC KNOW EACH OTHER! Can you BELIEVE it!? It's like, your ex's ex's ex is at the same party as this other girl who you're kind of dating now. I know, I know: you weren't expecting this. It's completely different than what happens in every other city and is totally unique and people should make a teevee show about it. It's all so overwhelming it makes you want to leave the bar so you can go home to eat peanut butter and watch Battlestar Galactica.
How are you doing so far? Still with me? It's a lot of information, I know. Pixie says I should have let you take a sandwich break before talking about dating because that section was kind of long, so I'll let you take one now. Let me know when you're back. What kind did you make? I like turkey…
Okay, now! You have a date. You probably want to bring your A Game, so let's talk haircuts.
+
Where To Get Your Alternative Lifestyle Haircut
Immortal Beloved (1457 Church St NW)
Immortal Beloved is known for its slightly punk, edgy and alternative styles that are described as "effortlessly cool." The space is small, but has a really interesting set-up that two friends designed with products from a local furniture shop. There's a video on the website if you want to see what it looks like inside. I have not gotten my hair cut here before, but most of my friends have and I've heard nothing but positive reviews.
Nimbus DC (1455 Church Street NW)
This is where I go! The owner/stylist is a super nice guy who listens to what you want and miraculously produces just that. He's good friends with the guys next door at Immortal Beloved, and always has chill, peaceful music playing in his studio (caution: it makes you sleepy). It's a bit pricey here, but I've always been willing to pay since the results have been so good, and as Jack Donaghy says, "your hair is your headsuit."
Maybe you want to get something a little more permanent? Or maybe you want to add to your already hot tattoo sleeve? Then…
+
Best Tattoo Artists/Places
Britishink Tattoo Studio and Gallery (at 508 H St NE)
Britishink gets amazing reviews. I have never been here myself, but I've heard that the studio is clean, the artists are very talented and it takes a while to get on their schedule because they are so popular – all of which seems positive to me! Britishink is located a short walk away from Union Station.
Fatty's Custom Tattooz (1333 Connecticut Ave, NW on the 3rd Floor)
Fatty's Custom Tattooz is right in the heart of Dupont Circle. It's up a kind of sketchy stairway, but don't be deterred: Fatty's has won all kinds of awards as DC's top tattoo and piercing studio, and they deserve it. I came here to get my very first tattoo last summer and I had an amazing experience. I had an appointment with Gilda, who came highly recommended. She was extremely helpful, and talked through my design with me until it was exactly what I wanted. When I came in to get the tattoo in mid-June it was like a thousand degrees outside, so she gave me an ice pack to put under my head while she worked. When she was done she gave me a lollipop to celebrate my first tattoo and told me that my official tattoo soundtrack was Ratatat's "Wildcat" which was playing while I was on the table. She couldn't have been nicer.
Fatty's also does piercing, and given my positive experience with their tattooing I would imagine the experience of getting pierced there is equally good.
My tattoo was fairly expensive even though it was small, but I'm willing to pay for high-quality ink, yaknow?
+
Other Important Things to Know About DC
Roller Derby
Oh yezzz….the roller derby. The DC Rollergirls are made up of 78 women from all walks of life who come from a wide variety of athletic backgrounds and manage the league on their own time. The league was formed in 2006 and the members practiced in a parking garage in Rosslyn, VA. News spread fast, and soon they were invited to appear on radio shows, local news and in parades. They are now in their sixth season of competition and skate at the DC Armory, a huge indoor space that looks like an abandoned airplane hangar. The season starts in the fall and lasts through the spring, which means you're guaranteed indoor weekend fun when it's gross and slushy outside. And if you have experience in roller derby or want to get into it, there's a section on their website about how to try out for the teams.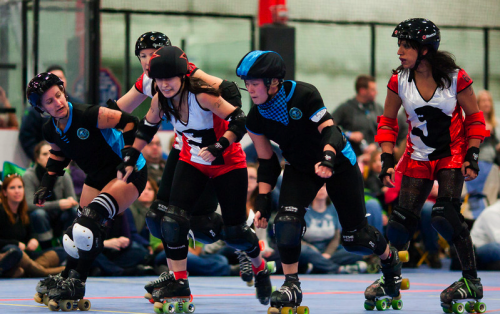 When I went to my first roller derby bout I walked into the arena and said, "How have I only just discovered this?!" You guys, it was so much fun! I didn't have a clue what the rules were, but it was easy enough to figure out after watching the first bout (and with iPhones), and my friends kept handing me 14oz PBRs so I was happy. Everyone was yelling, the bouts were exciting, the skaters were really, really good at roller derby and by my rough estimation at least 75% of the audience was made up of lesbians. Like salmon to Capistrano.
If you're in DC in the winter, go to this. Buy tickets online and print them out, since the line to get through security is unreasonably long. Also bring cash since the one ATM is usually broken and you need cash for beer purchasing (clearly).
Flip Out, DC
Yes, we have an LGBT Flip Cup League. Yes, we play at Cobalt. Yes, we have t-shirts, regulation cups, trucker hats and trophies. Yes, we take it (somewhat) seriously.
Flip cup is pretty self-explanatory, really. We show up, we play, and we drink a lot of PBR (or, as one friend who shall remain nameless calls it, "lesbian jet fuel"). I met a lot of nice people through flip cup, and you can have an excuse to do things like "have practice" at someone's house. This is one of the sports teams that mixes gay boys and gay girls, so if you want to do something with a mixed group, get together a team and start practicing!
+
Cost of Living
DC is expensive. Business Insider says that DC is the 6th most expensive city in the US: the average rent of an unfurnished two-bedroom condo is $2,000, the average cost of a movie ticket is $10.50, and a cup of coffee is $3.75, including service. This is accurate, and it takes time to find an apartment here.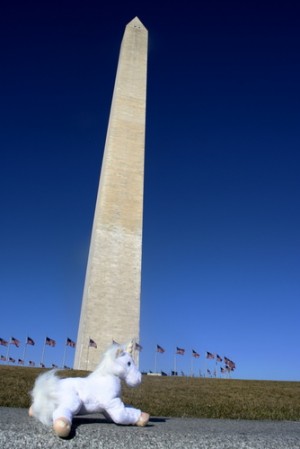 Most people live in the North West quadrant ("NW") unless they live on the Hill or in some of the smaller neighborhoods in the city. For those of you who haven't been to DC before, DC is divided into four quadrants, radiating out of the Capitol Building: NW, SW, SE and SW. Up-and-coming areas with cheaper rent include H St NE or Shaw/Columbia Heights. Rent is absolutely cheaper as you move away from downtown, and you can always check my favorite website, the DC Crime Map, to see where you're least likely to be burgled.
If you're on a tight budget, some opt for Northern Virginia and go to the Arlington/Clarendon/Rosslyn area. The rent is cheaper so the spaces are larger, but even though the city's only a Metro ride away, crossing the Potomac makes it feel farther away than it really is.
One really great thing about DC is that so many things are free. You can actually take advantage of all the culture/artwork and have places to take visiting relatives, too because the museums, the monuments, the botanic gardens and the concerts on the National Mall are all free, among other things! Zero dollars gets you a rainy day in the Smithsonian or a beautiful day at the Zoo, looking at otters holding hands.
I have a huge crush on the Post Apartments at 15th and Massachusetts Avenue NW, but it's expensive so I can't actually live there. There's free breakfast every morning, it allows pets, the apartments are gorgeous and it sports, bar none, the best roof in the city. It's full of grills, a pool and a garden with real trees. Every day is Sunday Funday up there, with gorgeous people lounging around drinking champagne and being cool. If you're rich or your living expenses are being covered by the government, you should live there.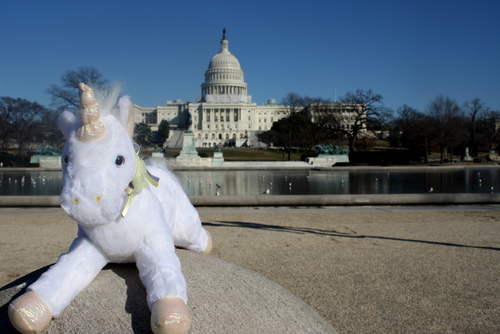 So you see, there are tons of reasons why you are going to love living in or visiting Washington, DC. Thanks for sticking with me and Pixie this long. She wants to tell you that bringing a unicorn into a gay bar will often result in the bar staff trying to steal said unicorn. Probably the same is not true for Tinkerbell, but I really think that theory should be tested. Thanks for sticking with me this long, and come visit Washington, DC! I'd love to hang out with you.
Part of an ongoing series of Queer Girl City Guides.
Pages: 1 2See entire article on one page