If you feel like there aren't a lot of queer films, you're wrong, but it's not your fault.
I've been covering film festivals since 2019 and have been lucky enough to see a wide variety of recent queer films from all over the world. The clichés and limits of representation that mar mainstream film are much less prevalent with these festival films.
The problem, of course, is festivals are not accessible to most people. And the movies that sell at these festivals and get big splashy releases are rarely queer. Even when sales do occur, the state of streaming leaves many films behind.
An example: my favorite movie from Sundance 2022, Mars One, sold to ARRAY who had a deal with Netflix. That deal has expired and now the film is not available anywhere. My least favorite movie at that same festival, Am I OK?, suffered a similar fate. It did have a splashy sale to HBO Max but amid the Warner Bros. merger it got forgotten and still has not been released. Whether I love it or hate it, no movie deserves to be buried.
But there is some good news! A lot of great queer festival movies from last year have been released. And while we wait for the films from this year's TIFF, I wanted to highlight some queer films you can watch RIGHT NOW.
---
My favorite film from last year's TIFF is now streaming on Hulu! That's right. This exact minute if you have a Hulu account — or know someone who has a Hulu account — you can watch a super gay thriller about a group of ecoterrorists! With a tight script and an excellent cast that includes Ariela Barer, Sasha Lane, Lukas Gage, and Jayme Lawson, this is a perfect pairing of art and entertainment. Watch this one on the biggest screen you've got.
The other stand out from last year's TIFF is now on Max. Laura Poitras' portrait of photographer, activist, and one of my personal heroes Nan Goldin documents Goldin's fight against the Sackler family. Like Goldin's own approach to photography, Poitras created a collaboration with her subject. This feels more autobiography than biography and that personal touch deepens the connections between Goldin's art and her political fury.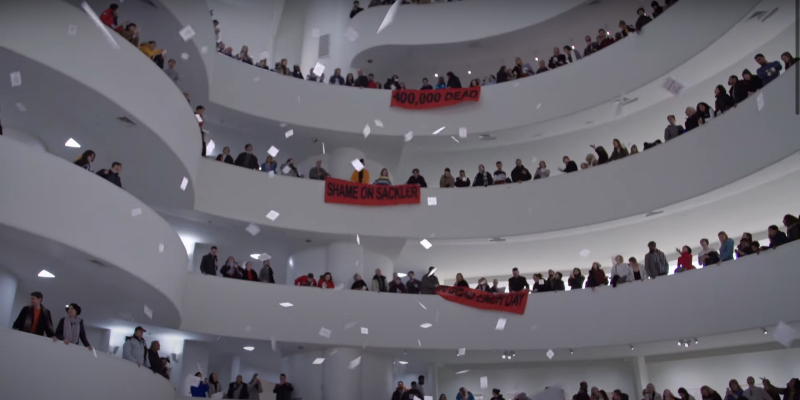 Another great documentary portrait from last year's festivals, Kathryn Ferguson's film aims to give Shuhada' Sadaqat (known professionally as Sinead O'Connor) her proper due. Made with Sadaqat's participation before her recent death, the film shows the cruelty of our culture and how Sadaqat was able to rise above it. She never stopped making music and she did so on her terms according to her own values. The entertainment industry didn't know what to do with her — she was just too good for them.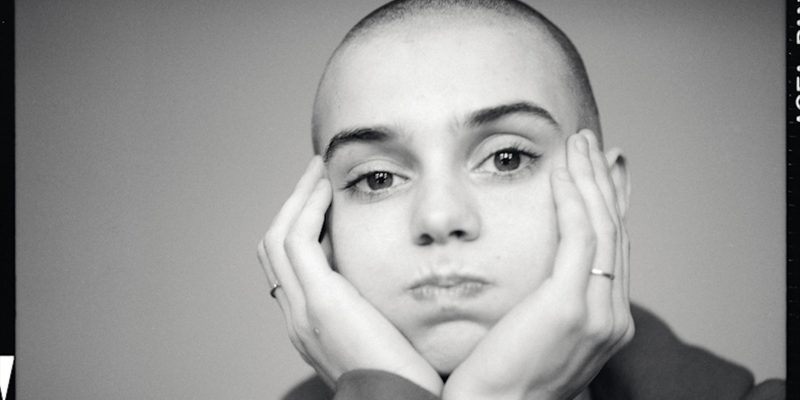 Dry Ground Burning — Streaming on The Criterion Channel
Blurring the lines between documentary and narrative, this Brazilian film follows real-life sisters as they try to survive under Bolsanaro's regime. Rather than take a straightforward approach, this film turns their story into a dystopian epic. Some moments feel real; other moments feel straight out of an action movie. One of the most unique queer festival movies from last year, this tale of a lesbian oil gang is mesmerizing from beginning to end.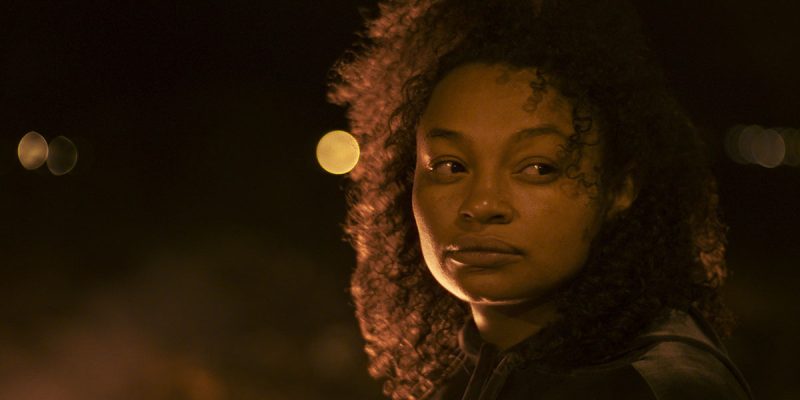 Dos Estaciones — Streaming on The Criterion Channel
Another movie on the Criterion Channel! Téresa Sanchez is remarkable as Maria, a butch tequila factory owner whose hair stylist is a trans woman. The stunning cinematography and Sanchez's performance make this an arresting experience despite its languid pace. This is not the kind of movie to half-watch while on your phone, but if you're patient, the rewards are plentiful.
I tried to focus on films available to stream with subscriptions but trust me this movie is worth the rental price. A surreal fantasia about womanhood and the natural world, director Francisca Alegria brings forth a totally unique vision. The film isn't specifically about transness but it does include a trans girl in its vision for womanhood and its vision for the future. So much trans cinema — even at festivals — tells the same stories. It's a joy to feel included in something so bold and original. We need more queer films this bold and artful.
---
I hope you enjoy these films! Exciting queer festival movies come out every year – sometimes we just have to look a little bit harder to find them.