THERE ARE NO INCURABLE DISEASES, ONLY INCURABLE JERKFACES
Mirojlub Petrovic, a practitioner of "original medicine," has announced the opening of a clinic in Belgrade, Serbia, that will solve "the problem of homosexualism."
In an interview with Radio Free Europe, Petrovic said that he and his team (which he described as "me and my friends") have noticed that gay people have been an issue ever since a gay rights march was nearly held last year (it was canceled at the last minute due to potential violence from far-right groups), and in particular since a march successfully happened on October 10th, 2010.
His "solution" involves a comprehensive and clearly medically sound system that encourages patients to "think about good things," cut out junk food, "drink a lot of water," "reject anything that is diarrhetic, alcohol, caffeine," stay physically active, and "rest [at] appropriate times." Regular enemas also play a role in treatment, as does the rejection of the medical establishment; one of the slogans of the movement is that there are "no incurable diseases, only incurable people." He also stated that "of course" he can cure cancer. It (hopefully) goes without saying that Petrovic is not medically trained, but has a bachelor's of science certificate from "The International Institute of Original Medicine."
Author of the anti-democratic book Basics of Theocracy, Petrovic supports the death penalty for gay people. He is quoted as saying, "In democracy we can vote and we can legalize any kind of destructive way of living. So now we have junk food, tobacco and alcohol — poisons — legalized, and we are going to legalize marijuana, homosexualism, and there is no end."
Hey, you know what makes you think about good things? Looking at pictures of girls. I feel straighter already.
SPIRIT DAY
GLAAD wants everyone to wear purple on October 20th, in response to the recent and highly visible suicides due to bullying.
The event, created by Canadian teenager Brittany McMillan earlier this month, has several event pages on Facebook with millions of people attending. While events like this one aren't perfect — wearing a color because someone on the internet told you to is easy and actual change is hard — symbolic gestures are better than no gestures at all. I am on the internet, and I think you should wear purple.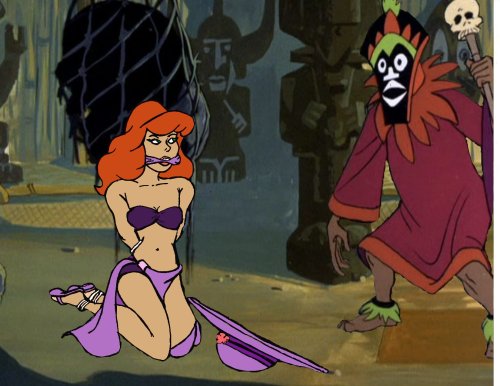 And of course anyone in crisis right this minute should contact The Trevor Project's 24/7 Lifeline at 1-866-4-U-TREVOR (1-866-488-7386) or The National Suicide Prevention Lifeline at 1-800-273-TALK (8255).
IT GETS BETTER
Speaking of responses to bullying, in a video posted on YouTube yesterday, Secretary of State Hillary Clinton stated that "tomorrow will be better":
I have a message for all the young people out there who are being bullied, or who feel alone and find it hard to imagine a better future: First of all, hang in there and ask for help. Your life is so important — to your family, your friends, and to your country. And there is so much waiting for you, both personally and professionally — there are so many opportunities for you to develop your talents and make your contributions […] So take heart, and have hope, and please remember that your life is valuable, and that you are not alone. Many people are standing with you and sending you their thoughts, their prayers and their strength. Count me among them. Take care of yourself.
AND BETTER
The employees at Google also now have a video. It is just as awesome, heartbreaking, and uplifting as all the other videos for "It Gets Better," but also includes this line: "I went to my senior prom, with a girl, of course, actually with two girls, it's a messed up story. And I remember after dropping them off, I drove away, to the side of the road in my car, and I just started crying."