Aria and Riley sit on a dock and talk about why they're at Syracuse. Aria says a guy broke her heart into a million pieces. Riley also speaks but no one listens/cares.
Later in her hotel room, as they're both leaving prospective students week early, he gives her a coupon to beat up the man who broke her heart.
Awww unnecessary violence just hits you right in the feels, doesn't it? This makes Aria realize that she can just go beat up Ezra herself. Okaaaaaay…. we'll see where this goes.
---
At the Hastings, Mrs. D stops by to ask Mrs. Hastings if she can come to her little party, a wedding charity event thing. Mrs. Hastings dodges that bullet, but Mrs. D makes a remark about Spencer's nice, clean sheets. Creepy, but not murderous, right? Or so you may think. This feels like the very first instance where Mrs. D is anything dangerous, anything above being a grieving mother who has gone a little strange in her sorrow.
---
Mike comes into the Brew and asks Emily where Aria is, because she mos'def broke up Mike and Mona. Ah, the dramatic inner-workings of teen angst. I just love it.
---
Spencer is off running with Dean because she can't go to school, so she might as well exercise. I mean, this doesn't sound too bad, but having to spend any kind of time at all with Dean seems like Spencer's personal hell.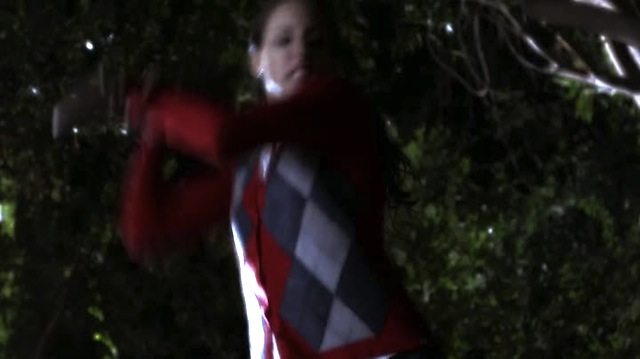 Sooooo…. this can't be good.
As she runs, something triggers a flashback and we see her chasing Ali through the woods with a shovel. Ali trips and falls, the shovel comes down, blood spatters on Spence's face. What the fuck? Did Spencer fake-kill Ali? This freaks her and the rest of us out and she talks about it later with Dean, and by "talks about it", I mean ambiguously cries and vaguely hints that she has some regrets in life.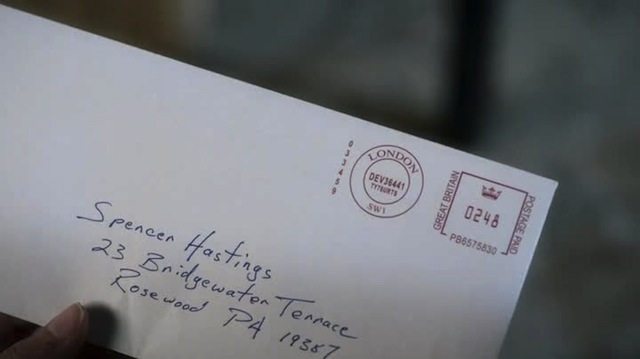 He gives her a letter from Toby, postmarked from London. LONDON?! That is not in Pennsylvania, I'm pretty sure. We get to see Spencer reading the letter, but we don't know what it says. Any guesses? Think it's a Dear John?
---
On Hanna's date (can we just all agree that Hanna's hair looks amazing in this episode, what is her secret? I just love it so much), Buzzcut actually seems like an okay guy, so naturally let's all take bets on how many episodes we have to go until we believe that he might be A or on A's team. One? Two?
Mrs. D comes by and is super duper sketch, asking Hanna how she's doing and speaking slowly and with maximum seediness.
Mrs. D walks off and Hanna watches as the cops step out of nowhere to question her.
Pages: 1 2 3See entire article on one page