Pretty Little Liars made a transgender woman A, and in some ways it was remarkable and wonderful, and in other ways it was painful and damaging, and we should talk about all of those things, because when we love something that has resonated so deeply with us, it deserves our empathy but also our hard wisdom.
I've been recapping Pretty Little Liars since day one. I came to it the way we all came to it, knowing it was based on a book series where Emily was bisexual, and with ABC Family telling me it was about fashion! and secrets! and Ian Harding and Keegan Allen's abs! What I didn't know at the time, what none of us knew, including the show's creative team, I'd wager, is that Pretty Little Liars would change the entire ABC Family brand, pushing it to become the most queer network on cable TV, and that the show itself would use those fashions and those abs as a gateway to explore some of the most subversively queer and feminist themes in the history of television. If you think this show is about silly little girls doing silly little things, that says way more about the patriarchal lies you've bought into than about the show itself.
The most fascinating thing about recapping Pretty Little Liars from the very beginning has been watching how much our cultural tectonic plates have shifted during the last five years. When Pretty Little Liars premiered in 2010, the queer community was still reeling from Proposition 8, California's voter-mandated revocation of marriage equality. Same-sex marriage was only legal in five states. Emily Fields came out and went to prom with Maya during a summer that will always be remembered in the LGBTQ community for its devastating pandemic of queer teen suicides. It Gets Better launched one month after the season one summer finale of Pretty Little Liars.
There were very few queer female character on TV during PLL's first few seasons, but the creative team chose to do a really risky thing: They decided to treat the queer women in Rosewood they way they treated all women in Rosewood. It wasn't just Emily who was queer. It was Alison, it was Maya, then Paige, then Samara, and on and on. After Paige said out loud that she is gay, in what was one of the most authentic and stunning coming out scenes I've ever seen, PLL portrayed all queerness as a non-issue. Emily's girlfriends came and went. They died like everyone else died. They lived like everyone else lived. They were psychos sometimes, like our beloved Mona Vanderwaal. Treating minorities equally in every way is PLL's ethos, and while it has led to some upsetting and dubious choices (the murders of two black lesbians, for example), it has allowed the show to transcend our gut reactions to many harmful tropes.
If we're going to talk about how A being transgender fits in with that larger pattern, we need to talk about what the world looks like for transgender women at this moment in time. This is the most important thing I'm going to say today: Transgender women are overwhelmingly the victims of the most violence in the LGBTQ community. Of all queer people murdered in 2013, 72 percent were trans women and 67 percent were trans women of color. Last week, a black trans women, Amber Monroe, became the 12th trans woman of color to be murdered in the U.S. this year. As if that wasn't devastating enough, transgender women have the hardest time of any folks in the LGBTQ community gaining access to fair employment, housing and healthcare. They suffer higher rates of depression and suicide than any members of the LGBTQ community. And they are by far the most underrepresented group of queer people in pop culture, which means that every single time a trans character or person arrives on TV they are shaping society's perceptions of what it means to be trans in huge, maybe even unchangeable-in-this-generation ways.
I can't and won't only analyze last night's reveal through a dispassionate, academic lens when my trans sisters are being murdered and beaten and denied access to their most basic rights. We do not consume art in a vacuum. Storytelling, more than any other artistic medium, has cultural consequences that reverberate beyond what is calculable. I'm also not going to flip out and start breaking stuff. I assume good intentions when it comes to Pretty Little Liars' writers; they've proven in many ways to be great allies to our community. However, the fact that Ezra Fitz is still walking around in this world as a protector and hero and viable romantic interest proves how tone deaf the play callers can be. Children defend him to me, you know. Young straight teenage girls tell me it's okay to be stalked and preyed upon if an adult man really loves you, and they believe it because ABC Family refuses to force Ezra to face consequences for his actions because they want to sell face cleaner.
We should talk about the harmful transgender stuff first. Our trans editor, Mey Rude, talked through this episode with me last night for a long time. I'm going to amplify all her thoughts and feelings here. (And as we continue to discuss this episode, I encourage us all to remember that when trans women speak to trans issues, it it the job of non-trans folks to be quiet and listen.) The hands down most damaging trope about trans women is that they are deceitful. That they get into romantic relationships by lying about who they are, by withholding information, and tricking people into loving them. Many, many people truly believe this lie and use it to justify murdering, and sexually and physically abusing trans women. That's a real life one-to-one correlation. The media portrays trans women as deceptive monsters; real life people kill and beat real life trans women.
That Charlotte DiLaurentis seduced her own brother under false pretenses is an egregious storytelling offense. The "deceitful trans person" and "depraved transgender" trope are used more often than not when trans people are represented on television and in film, as we've seen in shows and movies including but certainly not limited to Glee, The Crying Game, Ace Ventura: Pet Detective, Family Guy, and Lost Girl. This is how the media teaches us to hate and fear transgender people. The result is deadly.
I want to quote something Mey said to me last night that I think is really important: "They mostly did a good job of making her villany not directly tied to her transness, but there were a few times when I felt like they crossed over to being like, 'Oh, she's crazy and trans and look at how those two things cross over.' [The audience] might have sympathized with her when she talked about her unloving father or being locked up and being declared insane or not being able to be herself, but when she became a deceiver she didn't really have a chance at being anything else anymore."
Some of that overlap is apparent when Charlotte is holding Ali captive in her lair and she pulls out her dolls and starts stroking them and talking about how much she likes playing with them and how she enjoyed having them in her dollhouse. When Mona says that Charlotte's parents made her A, we can of course see that Jessica and Kenneth teaching her about lying and deception in her most formative years is what Mona means, and if we look deeper we can see that anyone subjected to that level of aggressive inertness would not have any sense of boundary-integrity, but I think that knowledge is probably lost on the majority of PLL's audience who used the visual cue of Ali looking at Charlotte like she's crazy to interpret that scene.
Another huge huge huge problem is that after the show already knew Charlotte was transgender and would be revealed as A, it kept having characters refer to her as — it makes me want to throw up, typing this — "he/she/it/bitch." And of course when I woke up this morning, I had dozens and dozens of messages on Twitter and Tumblr referring to Charlotte that way. The writers gave these transphobic people that language, just handed it right to them, and now it's everywhere. Just like Hanna Marin saying she was a-okay with Emily being gay made a generation of young teenage girls okay with themselves/their friends being gay, Hanna Marin saying "he/she/it/bitch" about a trans woman makes it okay for young teenage girls to say that about trans women. Even inside the show, they were misnaming and misgendering Charlotte after she made it clear who she was.
The argument is: How were the writers going to exposit five seasons of supernatural hijinks without using her dead name and exploiting these tropes? But then: If they couldn't explain it without doing that, they should have found another way to tell the story.
I don't think it's a big secret that PLL didn't have this thing planned out from the beginning. When it came time to finally pull the trigger on revealing the identity of A, they wanted to come up with something that was both surprising and could shoulder most of the zigs and zags they took over the years. That's fine. It makes sense that's what you have to do when you're telling a serial story like this. But when you're talking about one of the most oppressed and abused minority groups in the world, you have to be more careful when writing your story backwards.
That's not the whole thing, though. It's very important and I beg you to take it to heart, but there's another side of it, too.
At its core, Pretty Little Liars is a story about the way men assume ownership over women's bodies, strip away their agency, deprive them of their of autonomy, deny them subjectivity, and silence them. It's a story about how female victims are blamed for the crimes perpetrated against them by men. It's a story about existing for the male gaze. But it's also a story about found family, and the blazing blue power of women's relationships with each other. It's about dancing like nobody's watching, even when you know somebody's watching. It's about being a woman and getting up and getting dressed and putting on your makeup and eating eggs with your mom and drinking coffee with your soul sisters and going to work and going to school and living living living despite the constant, incessant battle that is raging around you for control of your body and your sexuality. It's about losing that battle, over and over, and huddling with your friends in the rain until you're strong enough and brave enough to get up and fight it again. It's a love story about four women who are empowered by their intimate knowledge of each other and abiding affection for each other.
It is the most ridiculous show on television. It is also the most queer. And the most true. In the middle of season three, Jenna Marshall summed up the central message of this show and the struggle of women every where: "I feel a lot safer when I'm in charge of what happens to me."
The true villain of Pretty Little Liars is Kenneth DiLaurentis, and in painting Charlotte as a sympathetic character who was the ultimate female victim of the grossness of the patriarchy, the show elevated the very best things about itself. Kenneth DiLaurentis is the embodiment of transmisogyny and the head of Rosewood's mighty beast of patriarchal oppression. The Liars don't forgive Charlotte because they feel sorry for her; they forgive her because they see themselves in her. They are fighting the same thing. Masks on masks on masks on masks, performing for the male gaze, clawing for authenticity and freedom.
The best moment of the episode for me (and Mey thought this too) was when the flashbacks finally gave way to Vanessa Ray playing Charlotte, when a woman was playing a female character, and that character was finally, fully presenting her true gender to the world. Jessica saw Charlotte for who she was and continued to buy her the same clothes she bought Alison and fight for her to be herself, and that was really wonderful too. When Alison called out for her sister not to jump and used her real name — "Charlotte, please don't! — it was deeply moving. All the masks were off and Alison reached out for who Charlotte truly was with an open, forgiving heart.
Finally, of course, there's the fact that Mona Vanderwaal is the best and most beloved character on Pretty Little Liars. This is important for lots of reasons. The first is that one of Pretty Little Liars' other central themes is redemption. Paige McCullers, for example. And Alison. And but most importantly: Mona. I think the writers and producers were legitimately shocked to see how the audience forgave Mona for being original A and how much we fell in love with her singular brand of loving psychosis and how deeply we grieved her death. I think the writers made that juxtaposition and thought that if Mona could become so important to us and so cherished, Charlotte could become that as well. It was the absolute best best best decision to give that job to Vanessa Ray, who carried the episode on her shoulders with a masterful performance. There is something very Janel Parrish-y about her, a dazzling mix of vulnerability and power. Cece Drake is the only other character who has ever enchanted us like Mona.
The thing about Mona and Alison that gets us, I think, is that they made themselves hard and mean because it was their only way to fight back against the brutal world. And Charlotte is that too.
The show went all in on drawing us into her story and helping us empathize with her and understand why abandonment and abuse and being raised by pathologically lying parents and being confined to a horrific mental institution led to her becoming A. It was those things and those things only that caused her to be a villain. That's the message they show was blasting as loud as it could. You have to blow up damaging tropes to destroy damaging tropes. We need minority villains (who are not villains because they're minorities) for true equality. But while I was writing this recap, a 13th black trans woman was found murdered.
We will be talking about this decision for months and probably years. Pretty Little Liars will live on in conversations about queerness and feminism and trans issues for as long as Buffy. We will talk about this show's revolutionary successes and we will talk about its abysmal failures (Ezra Fitz).
Hey, did I tell you Sara Harvey was both Red Coat and Black Widow? What was her motivation? Where did she come from? Who is she and why why why? No one knows, but you may have heard Emily slugged her right in the face with her fist when she found out. I like seeing Emily punch and stab bad guys as much as everyone else, but this was a dud of a story. Their relationship never had any feeling behind it because she was a vanilla vessel brought in to be a cog in the #SummerOfAnswers, and so no wonder their whole storyline felt like a paint-by-numbers kit. The impact of her was literally zero. It bums me out that Emily's final weeks of fifth senior year, and all the coming-of-age moments that blew past with it, were wasted on Sara Harvey. Here's hoping the time jump gives us something real and resonant again for our favorite lesbian killing machine.
Also, though:
+ Did the moms ever get out of that basement?
+ Who killed Jessica DiLaurentis?
+ Who Killed Ian?
+ Who is Beach Hottie?
+ What was that disastrous thing on page five of Ali's autopsy report?
+ How did Marion die when Charlotte was a little kid but also be alive when Alison was kissing Toby?
+ Where is Jenna? Where is Lucas? Y'all, where is Noel Kahn?
+ Did Charlotte put that snake in Spencer's dressing room and then SAVE her from it? Total Mona move! Vanderpraise!
In five in-show years, the Liars will converge on Rosewood, where Alison DiLaurentis teaches Act Normal, Bitch classes at Rosewood High. Someone will be after her, a "he." She will be dressed like a stepford situation that will scare the fuck out of you and with a new last name that suggests she's please-god-no married to man whose name she took. Aria will be wearing a Lego city printed onto a dress, Hanna will be wearing another one of those inexplicable wigs, Spencer will have very divisive bangs, and Emily will be dressed like devastation.
Until then: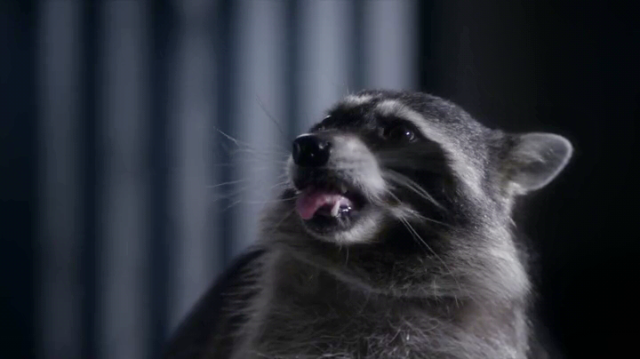 Here are 24 actions you need to take to help trans women of color survive. And don't tolerate any transphobia or transmisogny in your social media feeds either.
Thank you one badrillon gazillion thank yous to Nicole (@PLLBigA) for being the greatest evangelist for these recaps and the screencapper every recapper dreams of having. Here's to another season survived, friend! 
Pages: 1 2See entire article on one page