Hello and welcome to another episode of Pretty Little Liars, winner of a Golden Globe Award for Best Most Flowy Hair in a Television Series, Mini-Movie, Comedy, Musical or After-School Special. This week Hannah ate some cupcakes, wore a weird "fat suit" in a flashback, and found money in a paper towel dispenser. Meanwhile, Noel threatened to out Aria's relationship with the teacher, who maybe pulled off two additional facial expressions this week. Spencer's sister wants to have a baby with Ian, who turns out to be the guy on the video with Allison. I keep forgetting what Spencer's plot-line is.
But more importantly, this week EMILY'S MOM UNLEASHED HOMOPHOBIC TERROR and all the other girls kinda wished they had Emily's love life instead of their own, which def means that they are two L Word episodes away from scissoring.


Here is it is, episode 113, KNOW YOUR FRENEMIES!

Emily & Maya have been secretly developing their romantic relationship far away from the camera's intrusive gaze, as is evidenced by their lovey-doveyness exhibited at school.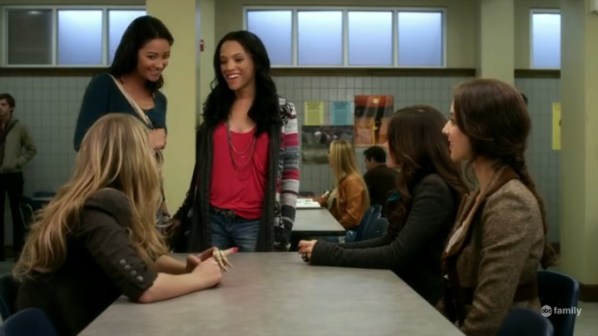 Maya asks if it's still okay to come over and study later, and Emily says it is, even though her Dad is gone that her Mom knows how her Dad feels about Maya and it's okay because her Mom won't be home.
Hannah: Is that [studying]  girl-on-girl code for romance?
Emily: No, Hannah, we're actually studying.
Maya: But your friend is quite the romantic.
Hannah: Is she?
Emily: Walks in the rain, picnics by the lake, dancing naked in candlelight —
[silence]
Emily: I'm just kidding. we go to dinner and a movie just like you guys!
Maya: She's only partially kidding — Emily would love to do all of those things.
SEE TEH GAYS ARE JUST LIKE US HURRAH!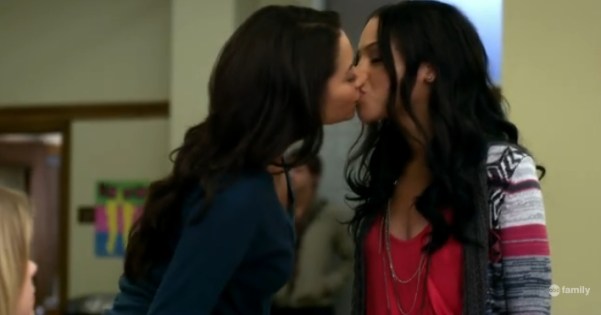 Mom is doing her mid-afternoon hallway creeping rounds when she spots four lady-calves all wrapped up in each other as homosexual giggles echo in the sullied homosexual air: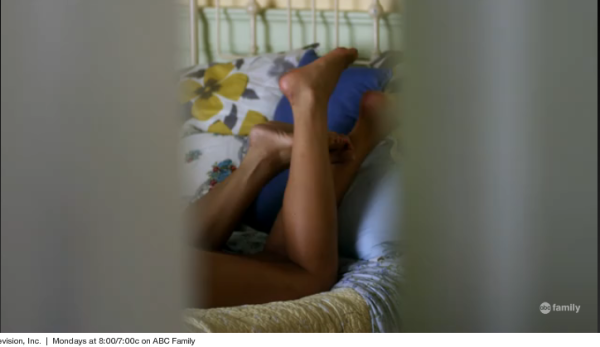 Mom busts in to ask if Emily has ever been toed JUST KIDDING she busts in to be a bitch.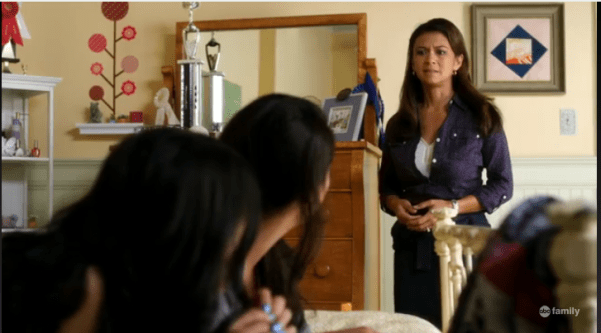 Mom: Emily!
Emily: Mom, what are you doing?
Mom: I won't live like this.
Emily: Like what, I thought you were gonna be out —
Mom: And that gives you permission — I can't even imagine where this was headed!
Maya: Pam, I promise we were studying, that's all.
Mom: Mrs. Fields. I am Mrs. Fields to you.
DID SOMEBODY SAY MRS. FIELDS!!?!?
+
LET'S GO TO THE MALL!!!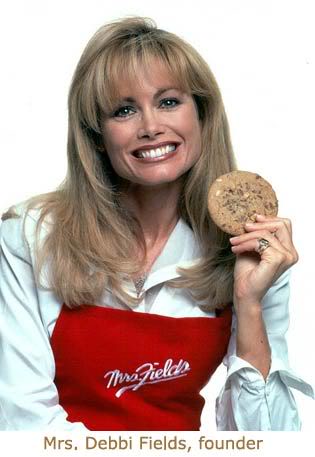 Maya obviously realizes she could get yelled at by her own parents if she wants to and doesn't feel like getting yelled at by someone else's. Also the actress who plays her is 32, sidenote.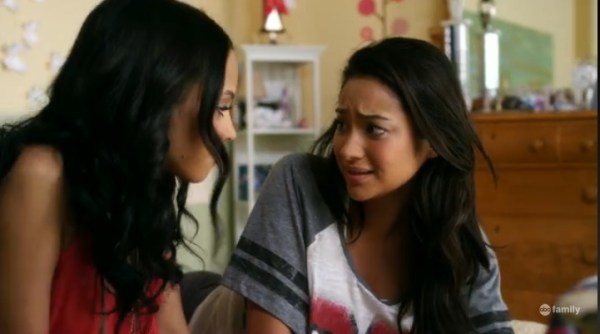 Maya: I should go.
Emily: I'm so sorry Maya.
Maya: It's okay, you didn't do anything wrong.
That last bit there is doublespeak b/c she's also communicating, "being gay isn't wrong." They didn't even get to the making out part of studying and already Maya's left the building and Emily is PISSED and rightly so.
Emily: "For the first time in my life, I am ashamed that you are my mother."
Yup. This is way worse when Mrs. Fields told everyone at Thanksgiving that Emily wet her bed sometimes.
But for real, it's good to see Emily stand up for herself and not let her mother's bigotry make her feel ashamed of her sexuality.


Later on Mom pulls a Nancy Drew, going through Maya's bag to discover that her and Maya have been getting down and dirty with some magic markers and notebooks. She then picks up an Altoid tin and because you know, all high school kids hide weed in Altoid tins (for real), she opens it and OMG IT'S MARIJUANA and it is NOT BEING STORED PROPERLY.
Mom tells Emily she went into Maya's bag and wants to know if their relationship involves more than just muff-diving —
Mom: "Your friend left her backpack here. I returned it to her parents. Are you doing drugs with her? Is that what this whole thing is about?"
Emily: "What are you talking about?"
Mom: "Are you stoned?"
[MOM REACHES OUT TO HIT EMILY??!]

Emily: "No!"
Mom: "Look honey I want you to know that this has nothing to do with her being a girl, if it were was a boy –"
Emily: "You wouldn't have looked through her things. Are you lying to yourself or me?"
Mom: "I don't even know who you are anymore."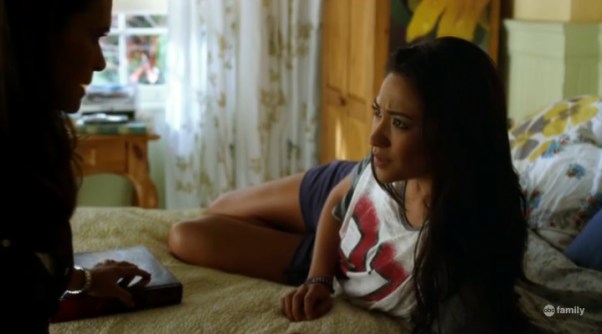 Emily: "You're right about that."
Mom: "You're no longer allowed to see her."
Emily: "You can't do that."
Mom: "Watch me."
Emily: "This doesn't change the way I feel about her."
Mom: "Don't bother calling your father. He's as disappointed in you as I am."
LIAR!!


Okay quick story: this one time in high school my brother's car got broken into, and they took out all his stereo equipment and CDs and shit, and his backpack. But then they threw his backpack on the neighbor's lawn before departing the scene of the crime. The neighbors then returned the backpack to my mother and all that was left in it was an Altoids tin with a pipe and weed inside. So basically his car got robbed and he also got caught with drugs, all at one. Shitty, right?
My mother responded to this by requiring him to be honest about his drug use from then on and putting some kind of poster on his wall with steps on it. Idk, I was in boarding school. I actually don't know exactly what she did, but it was not SEND THE CHILD TO JUVIE CAMP.
Yup, Maya is on her way to "True North" where someone (according to Hannah) went for huffing spray paint and came back singing gospel music.
Emily can't get ahold of Maya. Luckily, Emily has really nice friends, even if they're all pretty and little and probs lying.
"I am officially jealous of Emily's love life," says Hannah as Emily departs to see what her surprise is upstairs. The other girls smile a lot and probs think about what it would be like to attend a clambake.
What could it be? Is Donna losing her virginity to David tonight? Is The Craft filming a sequel in someone else's bedroom? Is Frankie gonna shave some girl's legs in the bathtub?

NO, IT'S MAYA!!!!
And what better way to spend your last night together for several months than standing together, hugging each other, while listening to cheesy romantic music.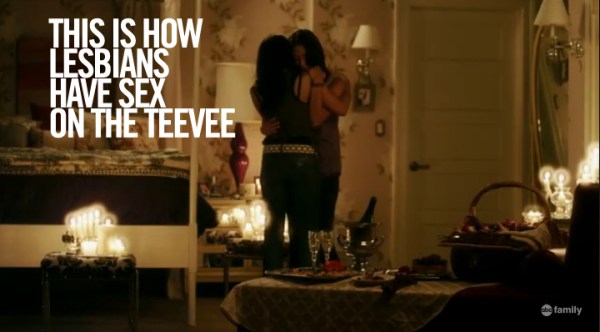 If this means Emily's lesbian plotline is over for the season, I am CRACKING SKULLS.